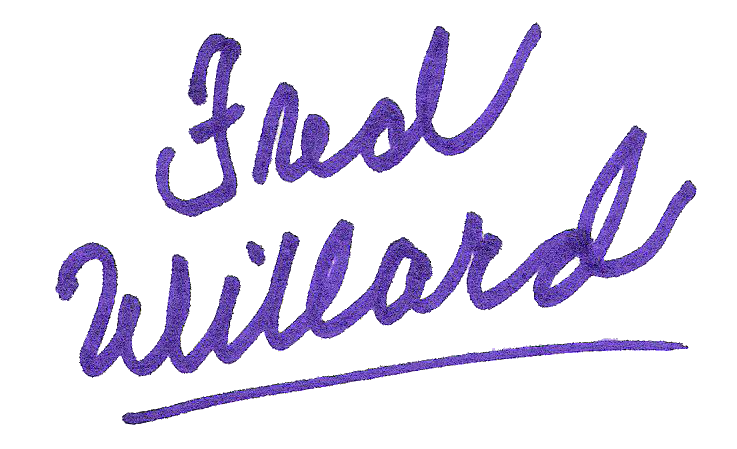 Fred Willard
Birth name:
Frederick Charles Willard
Born:
September 18, 1939
Age:
84
Birthplace:
Shaker Heights, Ohio, U.S.
Popularity:

Please login to contact Fred Willard...
Biography
Frederick Charles Willard (born September 18, 1939)[1] is an American actor, comedian, voice actor and writer, best known for his improvisational comedy. He is known for his roles in the Rob Reiner mockumentary film This Is Spinal Tap, the Christopher Guest mockumentary films, Waiting for Guffman, Best in Show, A Mighty Wind, For Your Consideration, Mascots and the Anchorman films. He is an alumnus of The Second City. He received three Emmy nominations for his recurring role on the TV series Everybody Loves Raymond. In 2010, he was nominated for the Primetime Emmy Award for Outstanding Guest Actor in a Comedy Series for his appearances on Modern Family. He was also nominated for the Daytime Emmy Award for Outstanding Talk Show Host for his role as host of What's Hot, What's Not.
Willard was born and raised in Shaker Heights, Ohio.[2][3][4] His father, also named Fred Willard,[5] worked at the financial department of a bank.[6] His father died in 1951.[5] He graduated from the Kentucky Military Institute in 1951.[7]
Read more...
Career
Willard's film debut was in the 1967 exploitation film Teenage Mother. Willard reports that the audience at one screening of the film booed when his character interrupted an attempted sexual assault of the female lead character.[8]
One of his earliest jobs was at The Second City, Chicago, where he shared the stage with Robert Klein and David Steinberg. He was a founding member of the improvisational comedy group Ace Trucking Company. Fellow members of Ace included Michael Mislove and Bill Saluga. They performed sketches on The Tonight Show With Johnny Carson over fifty times and appeared regularly on This is Tom Jones.
Willard achieved wider fame in 1977 and '78 as Martin Mull's sidekick and announcer, "Jerry Hubbard", on the Mary Hartman, Mary Hartman spinoffs Fernwood 2 Night, Forever Fernwood, and America 2-Night, which parodied the nighttime talk shows of the day. He was an original cast member of the NBC series Real People in 1979 and again from 1981 to 1983. He played Tom Osbourne in the 1987 Academy Award-winning short film, Ray's Male Heterosexual Dance Hall. From 1987 to 1989, he starred as a bartender/straightman in Sid and Marty Krofft's D.C. Follies, and was host to the Krofft puppets portraying political figures of the time.
Willard hosted the talk show What's Hot, What's Not, which aired from 1985 to 1986 and earned him a daytime Emmy nomination for Outstanding Talk Show Host.[9]
Willard in April 2008
In 1990, Willard hosted the cable TV show Access America on the Ha! Comedy Network. As part of that show, he appeared September 21, 1990, on Episode #7 of the cult public-access television show Decoupage with Summer Caprice.[10] In 1995, Willard reunited with his Fernwood co-star playing Scott, the romantic partner of Mull's character Leon Carp, on Roseanne. The couple married in the episode "December Bride," and Scott became a recurring character during the series' final two seasons. That same year, Willard guest-starred in three episodes of Sister, Sister, starring Tia and Tamera Mowry; Willard played Carl Mitushka, a teacher at Roosevelt High who often spoke popular teenage slang terms in order to sound cool to his students. Willard voiced travel agent Wally Kogen in the 1999 episode "Sunday, Cruddy Sunday" for The Simpsons. From 2001 to 2002, he played the father of five children on Maybe It's Me. He has also guest-starred in an episode of The Weird Al Show. He and Mull joined up again for the mockumentary The History of White People in America. He played Mayor Deebs in Roxanne, starring Steve Martin.
Willard has appeared in several Christopher Guest films, such as A Mighty Wind, in which he played "Mike LaFontaine," a character known for his catchphrase, "Eh? Wha' happened?"; Best in Show, in which he portrayed "Buck Laughlin," a dog show announcer who offered up an unending stream of bad jokes and off-color comments; Waiting for Guffman, in which he played "Ron Albertson," a travel agent who performs in amateur stage productions with his wife; This Is Spinal Tap, in which he played a lieutenant on the military base where Spinal Tap play; and For Your Consideration as an obnoxious entertainment television show anchor.[11] For his performance in Waiting for Guffman he received an American Comedy Award nomination and a Screen Actors Guild nomination for Funniest Supporting Actor. He received the Boston Film Critics Award, an American Comedy Award, a Sierra Award and a tribute from AFI for his portrayal as Buck Laughlin in Best in Show. He also appeared in American Wedding, and as KVWN news director Ed Harken in Anchorman: The Legend of Ron Burgundy.
Willard had a recurring role as "Hank MacDougall" on the later seasons of CBS's Everybody Loves Raymond. He was nominated for an Emmy Award for his role in 2003, 2004 and 2005. Willard was also the host of a VH1 documentary series called Totally Obsessed about people obsessed with their hobbies. He appears as "Captain Ribmanman" in Episode 21 of Channel Frederator, a podcast from Kansas. Willard also landed a role on Family Guy as Dave Campbell, the father of a nudist family (first appearing in "From Method to Madness"). It is unclear whether the role will be reprised. Willard also voiced "Officer Brown" in King of the Hill and made an appearance on That '70s Show. Willard appeared in 100 sketches on The Tonight Show with Jay Leno, as a government official, businessman, or other authority figure named Willard J. Fredericks, who is always drinking. In 2006, he voiced Dad in the Academy Award-nominated animated film Monster House. He also hosted Saturday Night Live in 1978 (musical guest: Devo) and appeared twice on MADtv.
He was the voice of a clueless companion to a lazy robot (Martin Mull) in one episode of the series Dexter's Laboratory and guest-starred on the Adult Swim cartoon Tom Goes to the Mayor. He acted in the Cartoon Network movie Re-Animated and played Vala Mal Doran's "father" in an episode of Stargate SG-1 in 2007. He appeared in two episodes of the Adult Swim program Tim and Eric Awesome Show, Great Job!. He has also starred as the "Boogie Man" in an episode of The Grim Adventures of Billy and Mandy and reprised his role in the movie Billy & Mandy's Big Boogey Adventure. His final appearance as "Boogey" occurred in Billy & Mandy: Wrath of the Spider Queen. In 2007, he made a guest appearance on the children's TV series Come on Over. He has also guest-starred on an episode of The Boondocks, providing the voice of "Joe Petto." In 2008 he guest starred on Transformers Animated as the Decepticon arms dealer Swindle.
Willard was cast as a sportscaster in the television series Back to You, which premiered on the Fox Network on September 19, 2007. He played Shelby Forthright, the CEO of the Buy 'n' Large Corporation, in the first ever live-action speaking segments by Pixar in the animated film WALL-E.[12]
Willard completed a sold-out run of Fred Willard: Alone At Last!, advertised as a "one-man show" but actually featuring a cast of ten, and received Los Angeles Artistic Director Awards for Best Comedy and Best Production. Willard has several stage roles to his credit, including Off-Broadway performances in Little Murders, directed by Alan Arkin, and Arf, directed by Richard Benjamin. His regional roles include Call Me Madam in Chicago and the musicals Promises, Promises, with Jason Alexander, and Anything Goes with Rachel York, both in Los Angeles. He starred in Wendy Wasserstein's Isn't It Romantic and off Broadway in Elvis and Juliet.
On October 5, 2008, he hosted the Nickelodeon Fido Awards.[13]
Willard played Frank Dunphy, father of Phil (Ty Burrell), in several episodes of the show Modern Family.[14] For his performance, he was nominated at the 62nd Primetime Emmy Awards for Outstanding Guest Actor in a Comedy Series.[15] On September 16, 2011, Willard was honored as Pioneer in Comedy at Burbank International Film Festival.[16]
In 2012, he played Al Kaiser in Rob Reiner's film The Magic of Belle Isle. In 2013, he starred in The Birder alongside Tom Cavanagh, a film centered around a mild-mannered birder that seeks revenge on a younger rival, after losing the highly coveted Head of Ornithology position at the National Park.[17]
Pacific Pioneer Broadcasters presented Willard with the Art Gilmore Career Achievement Award at their celebrity luncheon on June 19, 2015.[18]
Willard joined Ed Begley Jr. and Michael McKean for the HBO documentary-style comedy Family Tree from Christopher Guest.[19]
Charity work
For his considerable, ongoing dedication to charity works with various nonprofits Big Brothers / Big Sisters, Fred and his wife, Mary, were honored in 2010 with the Golden Star Award. Fred was also honored by Actors and Others for Animals with the Man of The Year Award in 2008, and the couple also works with City of Hope, John Wayne Cancer Society, PETA and dozens more, Fred received a commendation from the City of Los Angeles and Mayor Antonio Villaraigarosa for "outstanding humanitarian and philanthropic work helps to further the goal of making the City of Los Angeles a better place."
Personal life
On July 18, 2012, Willard was arrested on suspicion of engaging in a misdemeanor lewd act in an adult theater on Santa Monica Blvd and was brought to the LAPD's Hollywood Station. However, there was no proof of any misconduct and no charges were filed.[20] Despite this, PBS fired Willard from Market Warriors immediately following his arrest, and Mark L. Walberg replaced him on the show.[21] In an appearance on Late Night with Jimmy Fallon shortly thereafter, Willard stated that the incident was "very painful" and "very embarrassing," but that he "did nothing wrong." Willard was subsequently required to take a sex education diversion program.[22]
Willard married Mary in 1968. She passed away on July 13, 2018. They had a daughter: Hope (b. 1969) and a grandson Freddie (b. 1997).[23]
Filmography
Willard and
Jack Betts
in November 2010 Willard at the Farm Sanctuary 25th Anniversary Gala in New York City on May 14, 2011 Willard at "Cats for Cats", August 2011
Film
Year
Title
Role
Notes
1967
Teenage Mother
Coach
1969
Model Shop
Gas Station Attendant
Uncredited
1970
Jenny
Unnamed character
1973
The Harrad Experiment
The Ace Trucking Company employee
Uncredited
1974
Harrad Summer
The Ace Trucking Company employee
Uncredited
1975
Hustle
Interrogator
1976
Chesty Anderson, USN
Peter Linden
1976
Silver Streak
Jerry Jarvis
1977
Cracking Up[24]
Various
1977
Fun with Dick and Jane
Bob
1979
Americathon
Vincent Vanderhoff
1980
How to Beat the High Co$t of Living
Robert
1980
First Family
Presidential Assistant Feebleman
1980
The Wild Wacky Wonderful World of Winter
unknown character
1982
National Lampoon's Movie Madness
President Robert Fogerty
1984
This Is Spinal Tap
Lt. Bob Hookstratten
1985
Moving Violations
Terrence 'Doc' Williams
1987
Roxanne
Mayor Deebs
1987
Ray's Male Heterosexual Dance Hall
Tom Osborne
Short film
1988
Portrait of a White Marriage
Hal Harrison
1991
High Strung
Insurance Salesman
1995
Prehysteria! 3
Thomas MacGregor
1996
Waiting for Guffman
Ron Albertson
1997
Breast Men
Talk Show Host
Uncredited
1998
Permanent Midnight
Craig Ziffer
1999
Can't Stop Dancing
Chester
1999
Elvis is Alive!
Interviewee
1999
Idle Hands
Dad Tobias
1999
Austin Powers: The Spy Who Shagged Me
Mission Commander
2000
Chump Change
Steve's Manager
2000
Best in Show
Buck Laughlin
Boston Society of Film Critics Award for Best Supporting Actor
American Comedy Award for Funniest Supporting Actor in a Motion Picture
Nominated—National Society of Film Critics Award for Best Supporting Actor
Nominated—New York Film Critics Circle Award for Best Supporting Actor
Nominated—Las Vegas Society of Film Critics Award for Best Supporting Actor
2000
Dropping Out
Paul Blanchard
2001
The Wedding Planner
Basil St. Mosely
2001
How High
Philip Huntley
2002
Teddy Bears' Picnic
Senator Roger Dickey
2002
The Year That Trembled
Frank Woods
2003
A Mighty Wind
Mike LaFontaine
2003
American Wedding
Harold Flaherty
2003
Nobody Knows Anything!
Mr. McClintock
2004
Killer Diller
Ned
2004
50 Ways to Leave Your Lover
Bucky Brandt
2004
Harold & Kumar Go to White Castle
Dr. Willoughby
2004
Anchorman: The Legend of Ron Burgundy
Ed Harken
2004
Wake Up, Ron Burgundy: The Lost Movie
Ed Harken
Direct-to-video
2005
Chicken Little
Melvin (voice)
2006
Date Movie
Bernie Funkyerdoder
2006
Church Ball
Bishop Linderman
2006
Monster House
Dad (voice)
2006
Ira & Abby
Michael Willoughby
2006
For Your Consideration
Chuck
2007
I'll Believe You
Mr. Fratus
2007
Epic Movie
Aslo
2007
Fighting Words
Longfellow
2007
I Could Never Be Your Woman
Marty
2008
Harold
Dr. Pratt
2008
WALL-E
Shelby Forthright, BnL CEO
2010
Holyman Undercover
Richard
2010
Youth in Revolt
Mr. Ferguson
2010
Expecting Mary
Jerry Zee
2011
Scooby-Doo! Legend of the Phantosaur
Mr. Hubley (voice)
2012
The Magic of Belle Isle
Al Kaiser
2013
Anchorman 2: The Legend Continues
Edward "Ed" Harken
2013
Dealin' with Idiots
Marty
2013
The Birder
Park President
2014
The Yank
Peter Murphy
2014
All Stars
John Carson
2014
Planes: Fire & Rescue
Secretary of the Interior (voice)
2014
The Birder Movie
The Park President
Short film
2015
Russell Madness
TJ
2016
Max Rose
Jim Clark
2016
Fifty Shades of Black
Gary
2016
Mascots
Greg Gammons
2016
Here Comes Rusty
Mak
Television
Year
Title
Role
Notes
1966
Pistols 'n' Petticoats
Ben
Episode: "Quit Shootin' Folks"
1966
Hey, Landlord
Danny Subanski
Episode: "The Big Fumble"
1968
Get Smart
Lundy, Agent 198
Episode: "A Tale of Two Tails"
1968
Premiere
Bower
Episode: "Operation Greasepaint"
1970
Love, American Style
Douglas Wiley / Shelley Noodleman
Segment: "Love and the Nuisance"
1973
The Burns and Schreiber Comedy Hour
Various
1975
The Bob Newhart Show
John Emil Tobin
Episode: "Tobin's Back in Town"
1975
Karen
Ritter
Episode: "Whistle Blowing"
1976
Laverne & Shirley
Charles
Episode: "Dog Day Blind Dates"
1976
How to Break Up a Happy Divorce
Lance Colson
Television film
1976
Good Heavens
P.J.
Episode: "The Big Break"
1976-77
Sirota's Court
D.A. Ted Nugent
13 episodes
1977
Fernwood 2 Night
Jerry Hubbard
65 episodes
1977
Escape from Bogen County
Pearson
Television film
1977
We've Got Each Other
Shop Owner
Episode: "The Collector"
1977
Tabitha
Mr. Macho
Episode: "The Arrival of Nancy"
1978
America 2-Night
Jerry Hubbard
65 episodes
1978
Saturday Night Live
Himself (host)
Episode: "Fred Willard/Devo"
1978
Space Force
Captain Thomas Woods
Television film
1979
Flatbed Annie and Sweetiepie: Lady Truckers
Jack LaRosa
Television film
1979
Salem's Lot
Larry Crockett
2 episodes
1978
Sweepstakes
Don
Episode: "Episode 8"
1979-84
Real People
Himself (host)
1980
The Wild Wacky Wonderful World of Winter
Various roles
Television special
1981
Pen 'n' Inc.
Ralph
Television film
1981-86
The Love Boat
Various roles
3 episodes
1984
Mama's Family
Willie Potts
Episode: "Mama Buys a Car"
1984
Trapper John, M.D.
K.K. Laird
Episode: "Moonlighting Becomes You"
1985
The History of White People in America
Hal Harrison
Television film
1985
Getting the Last Laugh
ABC Special
Television film
1985
George Burns Comedy Week
Fred
Episode: "Home for Dinner"
1985
Lots of Luck'
A.J. Foley
Television film
1985
Faerie Tale Theatre
Paul Link
Episode: "The Three Little Pigs"
1985-86
What's Hot, What's Not
Himself (host)
Nominated—Daytime Emmy Award for Outstanding Talk Show Host
1986
Fast Times
Gus Pantelis
Episode: "Secret Romance"
1986
The History of White People in America: Volume II
Hal Harrison
Television film
1987
Fame
Casper Wintergreen
Episode: "Ian's Girl"
1987-1989
D.C. Follies
The Bartender
19 episodes
1988
Out of This World
Milton Wiler
Episode: "The Box Is Missing"
1988
My Secret Identity
Jay Bennett
Episode: "For Old Time's Sake"
1989
I, Martin Short, Goes Hollywood
Psychiatrist
Television special
1991
The Golden Girls
Bob
Episode: "Dateline:Miami"
1991
Nurses
Crazy Jim "Dr. Robinson"
Episode: "Friends and Lovers"
1992
Married... with Children
Stan
Episode: "My Dinner with Anthrax"
1992
Dream On
Fenton Harley
Episode: "Up All Night"
1993
The Ben Stiller Show
Dad
Episode: "At the Beach"
1993
The Jackie Thomas Show
Hatfield Walker
2 episodes
1994
Sodbusters
Clarence Gentry
Television film
1994
Dave's World
Bud
Episode: "Just Kidding"
1994
Hart to Hart: Old Friends Never Die
Reginald Cobbles
Television film
1994-96
Family Matters
Vice Principal Mallet
3 episodes
1995
The Mommies
John
Episode: "The Dating Pool"
1995
Murphy Brown
Dick
Episode: "Dick and Dottie"
1995-97
Roseanne
Scott
8 episodes
1996
Back to Back
Loan Officer
Television film
1996
Friends
Mr. Lipson
Episode: "The One After the Super Bowl: Part 1"
1996
Clueless
Joe Pasadine
Episode: "City Beautification"
1996
Sister, Sister
Mr. Mitushka
3 episodes
1996
The Spooktacular New Adventures of Casper
Wally Winkle (voice)
1 episode
1996-1997
Lois & Clark: The New Adventures of Superman
President Garner
3 episodes
1996
Saved by the Bell: The New Class
Mr. Huffington
Episode: "Stealing Screech"
1997
Diagnosis: Murder
Harry Fellows
Episode: "Must Kill TV"
1997
Step by Step
Bert Lambert
Episode: "Girls Just Wanna Have Fun"
1997
The Weird Al Show
Award Show Host
Episode: "The Competition"
1998
The Wayans Bros.
Dick Ferndale
Episode: "All in the Family Feud"
1998
Sabrina the Teenage Witch
Bobby Calzone
Episode: "Rumor Mill"
1998
Oh Baby
Dr. Foster
Episode: "The Vacation"
1998
Two Guys and a Girl
Frank Farber
Episode: "Two Guys, a Girl and a Vacation"
1998
City Guys
Mr. Brown
Episode: "A Noble Profession"
1998-1999
Mad About You
Henry Vincent
5 episodes
1998-1999
Hercules
Vic (voice)
4 episodes
1999
The Pooch and the Pauper
President
Television film
1999
The Simpsons
Wally Kogan (voice)
Episode: "Sunday, Cruddy Sunday"
1999
Just Shoot Me!
Larry
Episode: "Hostess to Murder"
1999
G vs E
Sam Kleinhauser
Episode: "Airplane"
1999
Love & Money
Dr. Fielding
Episode: "Make Room for Daddy"
1999-2000
Ladies Man
Larry Little
2 episodes
2000
Buzz Lightyear of Star Command
Pa (voice)
3 episodes
2000
The Hughleys
Richard Jacobson / Applegate
2 episodes
2000
Bette
Jasper Perkins
Episode: "Big Business"
2001
Ally McBeal
Dr. Harold Madison
2 episodes
2001
When Billie Beat Bobby
Howard Cosell
Television film
2001
Undeclared
Professor Duggan
2 episodes
2001
Girlfriends
Dr. Percy Bales
2 episodes
2001
Inside Schwartz
Dick Newton
Episode: "The Pinch Hitter"
2001
The Downer Channel
Mr. McVoid (voice)
Episode: "Pilot"
2001-02
Maybe It's Me
Jerry Stage
22 episodes
2001-08
King of the Hill
Office Brown / Various voices
7 episodes
2002
Hey Arnold!
Sammy Redmond (voice)
Episode: "Harold vs. Patty/Rich Guy"
2002
Dexter's Laboratory
F.R.E.D. (voice)
Episode: "Lab on the Run"
2002
Family Guy
Dave Campbell (voice)
2 episodes
2002-2004
Teamo Supremo
Mr. Paulson (voice)
4 episodes
2003
National Lampoon's Christmas Vacation 2: Cousin Eddie's Island Adventure
Professor Doornitz
Television film
2003
That '70s Show
Charlie Miller
Episode: "The Battle of Evermore"
2003-04
A Minute with Stan Hooper
Fred Hawkins
13 episodes
2003-05
Everybody Loves Raymond
Hank MacDougall
13 episodes
Nominated—Primetime Emmy Award for Outstanding Guest Actor in a Comedy Series
2003, 05
Mad TV
Duke Flickman / Gene St. John
2 episodes
2003-07
Kim Possible
Jack Hench (voice)
3 episodes
2004
The Drew Carey Show
Fred Tuttle
Episode: "Arrivederci, Italy"
2004-05
Saturday Night Live
'Bear City' Narrator (voice)
Uncredited
2004, 2005
The Batman
Speedway Announcer / Ross Darren (voice)
2 episodes
2004, 2007
The Grim Adventures of Billy & Mandy
Boogie Man (voice)
2 episodes
2005
Tom Goes to the Mayor
Garry Friendly (voice)
Episode: "Vice Mayor"
2005
Brandy & Mr. Whiskers
Dad Howler (voice)
Episode: "The Howler Bunny"
2006
Campus Ladies
Doctor
Episode: "Spring Break"
2006
Re-Animated
Milt Appleday (voice)
Television film
2006
Handy Manny
Mr. Dwayne Bouffant (voice)
Episode: "Valentine's Day/Mr. Lopart Moves In"
2006
Come On Over
Dr. Fred Silliness
Episode: "Brain Freeze"
2006
My Gym Partner's a Monkey
Burt (voice)
2 episodes
2007
Billy & Mandy's Big Boogey Adventure
The Boogey Man (voice)
Television film
2007
Stargate SG-1
Jacek
Episode: "Family Ties"
2007
Odd Job Jack
Norm
Episode: "Norm and the Magic Pencil"
2007, 2009
Tim and Eric Awesome Show, Great Job!
Tragg / Mancierge
2 episodes
2007-08
Back to You
Marsh McGinley
17 episodes
2007-10
Betsy's Kindergarten Adventures
Bus Driver Bob (voice)
17 episodes
2008
Pushing Daisies
The Great Hermann
Episode: "Oh Oh Oh It's Magic"
2008
Larry the Cable Guy's Star-Studded Christmas Extravaganza
Various roles
Television film
2008
Transformers Animated
Swindle (voice)
2 episodes
2008
Worst Week
Paul
2 episodes
2008
The Boondocks
Mr. Joe Petto (voice)
Episode: "The S Word"
2008, 2009
Free Radio
Dale Knutson
2 episodes
2009
Everybody Hates Chris
Cop
Episode: "Everybody Hates the Car"
2009
Wizards of Waverly Place
Mr. Stuffleby
2 episodes
2009-18
Modern Family
Frank Dunphy
12 episodes
Nominated—Primetime Emmy Award for Outstanding Guest Actor in a Comedy Series
2010
Castle
Hank McPhee
Episode: "The Late Shaft"
2010
Important Things with Demetri Martin
Scientist
Episode: "Money"
2010
Chuck
Craig Turner
Episode: "Chuck Versus the Role Models"
2010, 2011
Glory Daze
Dr. Reynolds
2 episodes
2010-11
Funny or Die Presents
Professor / Jeff Baker
3 episodes
2010-14
Waves Sea
Donal Wilkins
2011
G.I. Joe: Renegades
Mayor (voice)
Episode: "Fire Fight"
2011
My Future Boyfriend
Bob
Television film
2011
The Closer
Santa Jack
Episode: "You Have The Right To Remain Jolly"
2011
Franklin & Bash
Wallace Clayton
Episode: "She Came Upstairs to Kill Me"
2011
Accidentally in Love
Dick Brocton
Television film
2011
Retired at 35
Peter Dixon
2 episodes
2011-12
Easy to Assemble
Sigvard Thorsten
3 episodes
2012
Raising Hope
Mr. Swift
Episode: "Mrs. Smartypants"
2012
Trust Us With Your Life
Host
Season 1, 8 episodes
2012
The Life & Times of Tim
Judd (voice)
Episode: "Action Packed Heist/Fall Foliage"
2012
Market Warriors
Host
Season 1
2012
Rob
George
Episode: "Dad Comes to Visit"
2012
Hot in Cleveland
Dr. Hill
Episode: "A Box Full of Puppies"
2012
I, Martin Short, Goes Home
Mason Macgillivray
Television special
2012
Breaking In
Marty Mann
Episode: "The Legend of Hurley's Gold"
2012
The Cleveland Show
Gary (voice)
Episode: "Menace II Secret Society"
2013
Community
Alternate Pierce Hawthorne
Episode: "History 101"
2013
Family Tree
Mike Morton
3 episodes
2013
Drunk History
Deep Throat
Episode: "Washington D.C."
2013
Good Luck Charlie
Herb Pickler
Episode: "All Fall Down"
2014
Black Jesus
Mr. Jimmy Maxwell (voice)
Episode: "Love Thy Enemy Part 2"
2014
The Birthday Boys
Archbishop
Episode: "Getting Preachy"
2014-2015
Review
Jack Walthall
4 episodes
2014-2015
The Bold and the Beautiful
John Forrester
7 episodes
Daytime Emmy Award for Outstanding Special Guest Performer in a Drama Series

2014, 2016
Comedy Bang! Bang!
Various roles
2 episodes
2014-16
TripTank
Various roles (voice)
5 episodes
2015
Hell's Kitchen
Himself (Blue Kitchen VIP guest)
Episode: "11 Chefs Compete"
2015
Kevin from Work
Roger Trousdale
Episode: "Roommates from Work"
2016
Harvey Beaks
Melvin
Voice
2016-18
The Loud House
Pop-Pop (voice)
5 episodes
2016
The $100,000 Pyramid
Himself (Celebrity Guest)
Episode: "Fred Willard vs. Yvette Nicole Brown"
2016
The Odd Couple
Fred Langford
2 episodes
2017
SuperMansion
Champston employee (voice)
Episode: "School Me Once"
2017
New Girl
Beezus
Episode: "Five Stars for Beezus"
2017
Mickey and the Roadster Racers
Mr. Doozy (voice)
2 episodes
2017
Tim & Eric's Bedtime Stories
Dan
Episode: "The Demotion"
2017
9JKL
Dick
Episode: "It Happened One Night"
2018
The 5th Quarter
Jerry Hymowitz
Episode: "Farewell"
2018
Corporate
Bill Hathaway
Episode: "The Long Meeting"
[ Source: Wikipedia ]