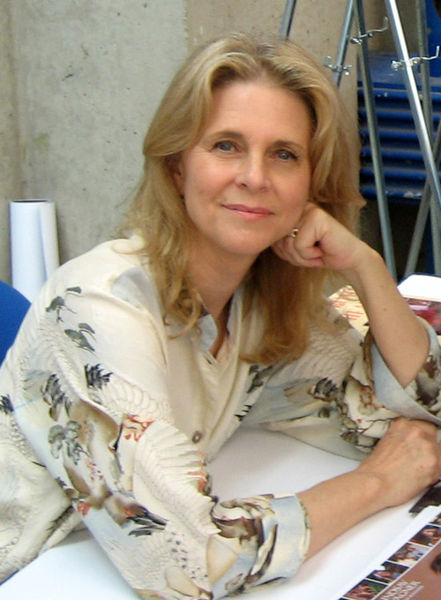 Lindsay Wagner
Birth name:
Lindsay Jean Wagner
Born:
June 22, 1949
Age:
73
Birthplace:
Los Angeles, California, U.S.
Popularity:

Please login to contact Lindsay Wagner...
Biography
Lindsay Jean Wagner (born June 22, 1949) is an American film and television actress, model, author, singer, acting coach, and adjunct professor.[2] Wagner is best known for her leading role in the American science-fiction television series The Bionic Woman (1976-1978), in which she portrayed action character Jaime Sommers. She first played this role on the hit series The Six Million Dollar Man. The character became a popular-culture icon of the 1970s. For this role, Wagner won an Emmy Award for Outstanding Lead Actress in a Dramatic Role in 1977.
Wagner began acting professionally in 1971, and has maintained a lengthy acting career in a variety of film and television productions to the present day.
Wagner was born in Los Angeles, California, the daughter of Marilyn Louise (née Thrasher) and William Nowels Wagner. When she was seven years old, Wagner's parents divorced and her mother moved with her to the northeast Los Angeles neighborhood of Eagle Rock, near Pasadena. Another relocation with her mother and stepfather, Ted Ball, brought Wagner to Portland, Oregon, where she attended David Douglas High School and appeared in a number of school plays. Wagner attended the University of Oregon for part of her freshman year before she transferred to Mount Hood Community College for a short period of time. She was diagnosed with dyslexia.[3]
Read more...
Career
Wagner worked as a model in Los Angeles and gained some television experience by appearing as a hostess in Playboy After Dark, and she was also a contestant on the game show The Dating Game in 1969 (one of her potential suitors, whom she did not choose, was TV actor Roger Ewing). In 1971, she signed a contract with Universal Studios and worked as a contract player in various Universal productions. Her primetime network television debut was in the series Adam-12 ("Million Dollar Buff"), and she went on to appear in a dozen other Universal shows, including Owen Marshall: Counselor at Law, The F.B.I., Sarge, and Night Gallery (1971, as the nurse in the episode: "The Diary"). Between 1971 and 1975, she appeared in five episodes of Universal's Marcus Welby, M.D. and two episodes of The Rockford Files. In 1973, Wagner branched into film roles when Universal cast her in Two People, which was her first feature film and her first lead role. She also co-starred in the 20th Century Fox film The Paper Chase the same year, playing the daughter of the stern law professor Kingsfield.
In 1975, arranged under an extended contract with Universal Studios, Wagner played the role of Jaime Sommers, a former tennis professional who was the childhood sweetheart of "Six Million Dollar Man" Colonel Steve Austin (played by Lee Majors). According to Kenneth Johnson, interviewed for a featurette included in the 2010 North American DVD release of The Bionic Woman season one, Wagner was cast in the role based upon her appeal and spontaneity after he saw her appearance in the pilot and a follow-up episode of The Rockford Files. In the second-season, two-part episode, her character is critically injured in a skydiving accident and equipped with bionic implants similar to Austin's, but her body rejects them, ultimately leading to her death.
This was intended to be Wagner's last role under her Universal contract, but public response to the character was so overwhelming that the "death" was retconned into a cover story for a near-death secret recovery, and Wagner appeared in a two-part episode which returned her character, followed by a spin-off series, The Bionic Woman, which debuted in January 1976. She made several crossover appearances in The Six Million Dollar Man during the series' run. The role earned Wagner an Emmy Award for "Best Actress in a Dramatic Role" in 1977.
Following the cancellation of The Bionic Woman in 1978, Wagner continued to act, predominantly in television miniseries and television films. These included the highly rated 1980 miniseries Scruples, as well as three made-for-TV Bionic reunion movies with Lee Majors between 1987 and 1994. Also in the 1980s, Wagner co-starred as Sylvester Stallone's ex-wife in his 1981 movie Nighthawks and starred in two more weekly television series, Jessie (1984) and A Peaceable Kingdom (1989), though both of these were short-lived. In 1983, she also appeared in an episode of Lee Majors' series The Fall Guy.
Wagner continued to act into the 1990s and 2000s, though in less prominent roles, such as a small part in the action movie Ricochet (1991). Her most recent projects have included the 2005 television film Thicker than Water with Melissa Gilbert, Buckaroo: The Movie (2005), and Four Extraordinary Women (2006). In 2010, Wagner began a recurring role as Dr. Vanessa Calder in the SyFy channel's hit drama Warehouse 13 and played the character again in its Syfy sister show Alphas in 2011.
In the fall semester of 2013, Wagner began teaching at San Bernardino Valley College in southern California (Acting and Directing for Television and Film, Motion Picture Production) as an adjunct faculty member.
In 2015, Wagner appeared in the NCIS season 13, episode 10: "Blood Brothers" in the role of Barbara Bishop, the mother of NCIS Probationary Agent Eleanor Bishop (Emily Wickersham).
In June of 2018, it was announced that Wagner would co-star in Death Stranding, a video game being developed by Sony Interactive Entertainment and Kojima Productions. Death Stranding will be Wagner's first role in a video game, and her first experience with the industry's motion capture and voice acting technology.[4]
Other work
Wagner at San Diego Comic-Con 2008
In 1987, Wagner wrote a series of books with Robert M. Klein about using acupressure to achieve results akin to a surgical facelift. In 1994, she wrote one of the first "celebrity" vegetarian (and mainly vegan) cookbooks, High Road to Health. Wagner appeared in commercials as a spokesperson for Southern California's regional Ford Motor Company dealerships from 1987 through 2000.[5] She was also a spokesperson in infomercials for Select Comfort's "Sleep Number" bed from 2003 to 2009.
In recent years, Wagner has given seminars and workshops for her self-help therapy, "Quiet the Mind and Open the Heart", which promotes spirituality and meditation.
In 2010, she participated in interviews and featurettes included in the long-delayed North American DVD releases of The Bionic Woman and the 2011 release of The Six Million Dollar Man.
In 2016, she appeared in the film Change of Heart as the owner of a somewhat rundown bed and breakfast.
In 2018, she appeared in Grey's Anatomy Season 14, Episode 22, "Fight for Your Mind", as Alex Karev's mother.
Honors
Wagner earned an Emmy Award in 1977 for Outstanding Lead Actress in a Dramatic Role for her role in The Bionic Woman television series.
On December 13, 1984, the Hollywood Chamber of Commerce presented Wagner with a star on the Hollywood Walk of Fame, category 'Film', located at the north side of the 6700 block of Hollywood Boulevard.[6]
In 2012, a Golden Palm Star on the Palm Springs, California, Walk of Stars was dedicated to Wagner.[7]
Personal life
Prior to being married, Wagner lived with Captain Daniel M. Yoder (USAF) until he went to Vietnam. She has been married four times and divorced four times. From 1971 to 1973, she was married to music publisher Allan Rider. From 1976 to 1979, she was married to actor Michael Brandon. In 1981, she married stuntman Henry Kingi, whom she met on the set of The Bionic Woman. Wagner had two sons with Kingi, Dorian (b. 1982) and Alex (b. 1986), but the couple divorced in 1984.[8][9] Wagner then married TV producer Lawrence Mortorff in 1990, but they, too, divorced a few years later.
Filmography
Film
| Year | Title | Role | Notes |
| --- | --- | --- | --- |
| 1973 | Two People | Deirdre McCluskey | |
| 1973 | The Paper Chase | Susan Fields | |
| 1976 | Second Wind | Linda | |
| 1981 | Nighthawks | Irene | |
| 1981 | High Risk | Olivia | |
| 1985 | Martin's Day | Dr. Mennen | |
| 1986 | Young Again | Laura Gordon | |
| 1991 | Ricochet | DA Priscilla Brimleigh | |
| 1998 | Frog and Wombat | Sydney Parker | |
| 2003 | A Light in the Forest | Penelope Audrey | |
| 2005 | Buckaroo: The Movie | Ms. Ainsley | |
| 2006 | The Surfer King | Connie Zirpollo | |
| 2008 | Billy: The Early Years | Morrow Graham | |
| 2012 | Who Killed Soul Glow? | Unnamed | |
| 2018 | Samson | Zealphonis | |
Television
Year
Title
Role
Notes
1971
Adam-12
Jenny Carson
Season 4, Episode 2: "Million Dollar Buff"
1971
The Man and the City
Margie Holland
Season 1, Episode 6: "Disaster on Turner Street"
1971
The Bold Ones: The Lawyers
Stella Bowers
Season 3, Episode 4: "In Defense of Ellen McKay"
1971
Sarge
Laurie Meyers
Season 1, Episode 10: "The Combatants"
1971
Owen Marshall, Counselor at Law
Diana Oliver
Season 1, Episode 12: "Until Proven Innocent"
1971-1975
Marcus Welby, M.D.
Susan Davis / Denise Malory / Emily Matocsis / Nurse Gledhill
5 episodes
1971-1972
Night Gallery
Girl / Nurse
2 Episodes
1972
O'Hara, U.S. Treasury
Edie Lang
Episode: "Operation: XW-1"
1972
The F.B.I.
Laurie Peale
Episode: "Dark Journey"
1974-1975
The Rockford Files
Sara Butler
2 Episodes
1975-76
The Six Million Dollar Man
Jaime Sommers
9 episodes
1976
Whodunnit?
Panellist
Episode: "Future Imperfect"
1976-1978
The Bionic Woman
Jaime Sommers
3 x Seasons: 58 episodes
1978
Windows, Doors & Keyholes
Unnamed
TV movie
1979
The Incredible Journey of Doctor Meg Laurel
Meg Laurel
TV movie
1979
The Two Worlds of Jennie Logan
Jennie Logan
TV movie
1980
Scruples
Billy Ikehorn
TV miniseries
1981
Callie & Son
Callie Bordeaux
TV movie
1982
Memories Never Die
Joanne Tilford
TV movie
1983
I Want to Live!
Barbara Graham
TV movie
1983
The Fall Guy
Mary Connors
Episode: "Devil's Island"
1983
Princess Daisy
Francesca Valenski
TV movie
1983
Two Kinds of Love
Susan Farley
TV movie
1984
Passions
Nina Simon
TV movie
1984
Jessie
Dr. Jessie Hayden & Executive producer
TV Movie pilot and 10 episodes in a series
1985
The Other Lover
Claire Fielding
TV movie
1985
This Child Is Mine
Bonnie Wilkerson
TV movie
1986
A Child's Cry
Joanne Van Buren
TV movie
1986
Kate & Allie
Julia
Episode: "Late Bloomer"
1986
Convicted
Martha Forbes
TV movie
1987
Stranger in My Bed
Beverly Slater
TV movie
1987
The Return of the Six Million Dollar Man and the Bionic Woman
Jaime Sommers
TV movie
1987
Student Exchange
Principal
TV movie
1988
Evil in Clear River
Kate McKinnon
TV movie
1988
Alfred Hitchcock Presents
Susan Forrester
Episode: "Prism"
1988
The Taking of Flight 847: The Uli Derickson Story
Uli Derickson
TV movie
1988
Nightmare at Bittercreek
Nita Daniels
TV movie
1988
Scandals
Host
TV movie
1988
Police Story: Burnout
Det. Sidney Shannon
TV movie
1989
From the Dead of the Night
Joanna
TV movie
1989
Voice of the Heart
Katharine Tempest
TV movie
1989
Bionic Showdown: The Six Million Dollar Man and the Bionic Woman
Jaime Sommers
TV movie
1989
A Peaceable Kingdom
Rebecca Cafferty
12 episodes
1990
Shattered Dreams
Charlotte Fedders & Co-producer
TV movie
1990
Babies
Yvonne
TV movie
1991
Fire in the Dark
Janet
TV movie
1991
To Be the Best
Paula O'Neill
TV movie
1992
She Woke Up
Claudia Parr
TV movie
1992
Treacherous Crossing
Lindsey Thompson Gates
TV movie
1992
Against All Odds
Host
TV series
1992
A Message from Holly
Holly
TV movie
1993
Nurses on the Line: The Crash of Flight 7
Elizabeth Hahn
TV movie
1994
Men Who Hate Women & the Women Who Love Them
Host
TV movie
1994
Once in a Lifetime
Daphne Fields
TV movie
1994
Bionic Ever After?
Jaime Sommers
TV movie
1995
Fighting for My Daughter
Kate Kerner
TV movie
1996
Sins of Silence
Molly McKinley
TV movie
1996
A Mother's Instinct
Raeanne Gilbaine
TV movie
1997
Contagious
Dr. Hannah Cole
TV movie
1997
Their Second Chance
Barbara
TV movie
1998
Voyage of Terror
Dr. Stephanie Tauber
TV movie
2002
The Division
Agatha B.
Episode: "Farewell My Lovelies"
2005
Thicker than Water
Jess Jarrett
TV movie
2006
Four Extraordinary Women
Anne
TV movie
2006
The Surfer King
Connie Zirpollo
TV movie
2008
Billy: The Early Years
Morrow Graham
TV movie
2008
Tranquility
Executive producer
Short
2010-2014
Warehouse 13
Dr. Vanessa Calder
6 episodes:
"For the Team" (2010)
Episode: "Buried" (2010)
Episode: "Love Sick" (2011)
Episode: "Fractures" (2012)
Episode: "The Living and the Dead" (2013)
Episode: "Endless Terror" (2014)
2011
Alphas
Dr. Vanessa Calder
Episode: "Never Let Me Go"
2012
Scruples
Narrator
TV movie
2013
The Thanksgiving House
Abigail Mather
TV movie
2013
Wi Na Go
Mary Beth (Voice/Narrator)
Short
2015
NCIS
Barbara Bishop
Season 13, Episode 10: "Blood Brothers"
2016
Love Finds You In Valentine
June Sterling
TV movie
2016
A Change of Heart
Helen
TV movie
2017
Eat, Play, Love
Rita
TV movie
2018
Grey's Anatomy
Helen Karev
Season 14, Episode 22: "Fight for Your Mind"
Video games
| Year | Title | Role | Notes |
| --- | --- | --- | --- |
| TBA | Death Stranding[10] | TBA | |
Books
1987: Lindsay Wagner's New Beauty: The Acupressure Facelift by Lindsay Wagner and Robert M. Klein (ISBN 0-13-536806-5)
1988: 30-Day Natural Face Lift Program by Lindsay Wagner and Robert M. Klein (ISBN 0-86188-779-4)
1994: High Road to Health: A Vegetarian Cookbook by Lindsay Wagner and Ariane Spade (ISBN 0-671-87277-X)
[ Source: Wikipedia ]