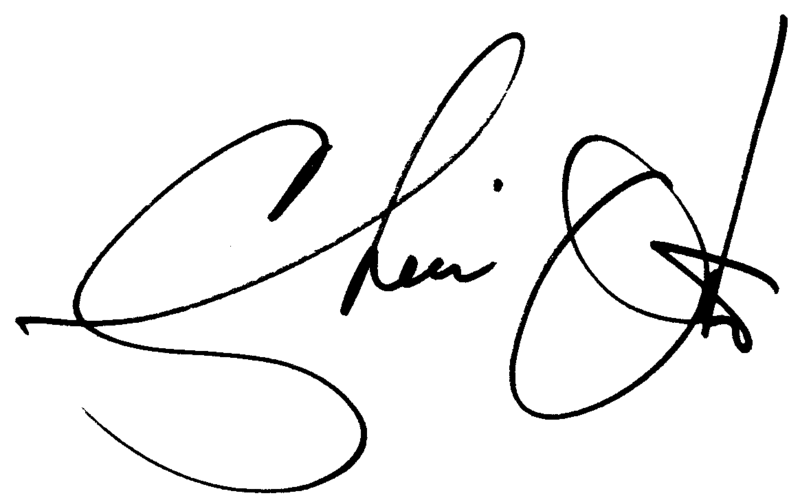 Cheri Oteri
Birth name:
Cheryl Ann Oteri
Born:
September 19, 1962
Age:
61
Birthplace:
Upper Darby, Pennsylvania, U.S.
Popularity:

Please login to contact Cheri Oteri...
Biography
Cheri Oteri (born Cheryl Ann Oteri; September 19, 1962) is an American comic actress and a cast member on Saturday Night Live from 1995 to 2000.
Oteri was born Cheryl Ann Oteri in Upper Darby, Pennsylvania, the daughter of Gaetano Thomas Oteri, who founded and was the CEO of a music publishing company, "Of Music".[1] She has Italian ancestry.[2] She grew up with three siblings, Denise, Brian and Tommy Jr.,[
citation needed
] in Upper Darby and attended Archbishop Prendergast High School in Drexel Hill, Pennsylvania.
Read more...
Career
After moving to Los Angeles at age 28, Oteri worked at A&M Records for four years and eventually joined famed comedy troupe The Groundlings. In 1995, the producers of Saturday Night Live attended a performance with the intention of auditioning fellow Groundlings member Chris Kattan. Oteri performed a monologue during one of Kattan's costume changes, which led to Oteri herself being invited to audition for SNL along with Kattan and fellow Groundling Will Ferrell. She was hired as a repertory performer in September 1995 as part of an almost entirely new cast, which was brought in after the show's disastrous 1994-1995 season. Kattan would not join the cast of SNL until midway through the season.[3]
She has also appeared in several Hollywood movies, including Scary Movie, Inspector Gadget, Liar Liar, Dumb and Dumberer: When Harry Met Lloyd, Shrek the Third and Southland Tales. She starred in two TV pilots that did not make it to air, Loomis and With You in Spirit.
She has also made guest appearances on television shows, such as Just Shoot Me!, Strangers with Candy and as Martine the emotionally unstable nanny on Curb Your Enthusiasm. In 2009, Oteri became a regular voice cast in the Fox animated comedy series, Sit Down, Shut Up. She voices Helen Klench, the unappreciated librarian who often gets mistaken for objects, such as brooms or toilet brushes. The series premiered on April 19, 2009[4] and moved to Comedy Central in May 2010. Kenan Thompson, Kristin Chenoweth, Tom Kenny, Jason Bateman, Nick Kroll, Henry Winkler, Will Arnett and Will Forte are the other main cast members.[4] She also played a tooth fairy on Imagination Movers, a regular on the Playhouse Disney block.[4]
She starred in the AMC web series Liza Life Coach in 2010. Oteri appeared in the pilot episode of Glory Daze, which premiered on TBS on November 16, 2010. She hosted AXS TV's Gotham Comedy Live on Thursday, May 26, 2016 10:00 PM at Gotham Comedy Club, New York, NY.[5]
Saturday Night Live
Original characters
Arianna, a member of The Spartan Cheerleaders (with Will Ferrell)
Rita DelVecchio, a grouchy Philadelphia woman mean to the neighborhood children, patterned after Oteri's tough-talking grandmother.[6]
Cass Van Rye, the dim-witted co-host of the "Morning Latte" talk show (with Will Ferrell)
Mickey "The Dyke," a butch Public-access television cable TV host (with Mark McKinney)
Nadeen, a testy employee whose catchphrase constantly orders everyone to "Simmer down now!"
Althea McMahonaman, an absurdly hyper child who is an awful passenger and disturbs public servants
Collette Reardon, a prescription pill-addict
Joy Lipton, Erotic Attic boutique owner
Adele, a vulgar and highly sexual office worker whose attempts at sexual innuendos disgust rather than attract her colleagues.
Laura Zimmerman, one half of the Zimmermans, who suddenly break into rough and sexual behaviour before returning to casual conversation as if nothing happened (with Chris Kattan)
Celebrity impressions
Filmography
| | |
| --- | --- |
| | This article contains a list of works that does not follow the Manual of Style for lists of works (often, though not always, due to being in reverse-chronological order) and may need cleanup. Please improve this article if you can. |
Abby Hatcher, Fuzzly Catcher (2018) (TV) .... Abby Hatcher (also co-created, written, produced and co-developed the series)
9JKL (2018) (TV) .... Patty Partridge
Top Wing (2017) (TV) .... Ms. Brownbear
Bunsen Is a Beast (2017) (TV) .... Miss Flap [7]
Albert (2016) (TV) .... News correspondent
Scream Queens (2016) (TV) .... Sheila Baumgartner
The Fairly OddParents (2016) (TV) (voice) ... Connie Carmichael
Comedy Bang! Bang! (2015) (TV) .... Madeline Ferrari
The 7D (2014) (TV) .... Gingersnaps
Wishin' and Hopin' (2014) .... Sister Dymphna
Christmas in Conway (2013) .... Gayle
Grown Ups 2 (2013).... Penny
Jessie (2013) (TV).... Ms. Falkenberg
The New Normal (2012) (TV)...Babyproofer
Bad Parents (2012)...Melissa
And They're Off (2011) .... Dee
Imagination Movers (2010) (TV) .... Gladys the Tooth Fairy
Liza Life Coach (2009) (TV) .... Liza
Boston Legal (2008) (TV) .... Martha Hedley
Private Valentine: Blonde & Dangerous (2008) .... Pvt. Jeter
The Life & Times of Tim (TV) (voice) .... Blobsnark (2 episodes, 2008)
Surveillance (2008) .... Mom
Shrek the Third (2007) (voice) .... Sleeping Beauty/Actress
The Ant Bully (2006) (voice) .... Doreen Nickle
Park (2006) .... Claire
Southland Tales (2006) .... Zora Charmichaels
Stephen's Life (2005) (TV) .... Principal Ainsley
Smile (2005) .... Linda
Surviving Eden (2004) .... Maria Villanova
Dumb and Dumberer: When Harry Met Lloyd (2003) .... Ms. Heller
On the Spot .... Wild Bachelorette (1 episode, 2003)
With You in Spirit (2003) (TV) .... Montana
Curb Your Enthusiasm .... Martine (1 episode, 2002)
The Colin Quinn Show .... Wife (1 episode, 2002)
Ally McBeal .... Melissa (1 episode, 2001)
Loomis (2001) (TV)
Sol Goode (2001) .... Bernie Best
Strangers with Candy .... Hillary (1 episode, 2000)
Scary Movie (2000) .... Gail Hailstorm
Love & Sex (2000) .... Mary
Inspector Gadget (1999) .... Mayor Wilson
Lured Innocence (1999) .... Molly
Small Soldiers (1998) (uncredited) .... Globotech Telephone Operator
Austin Powers: International Man of Mystery (1997) (uncredited) .... Flight Attendant
Just Shoot Me! (1997-1999) .... Cindy
Liar Liar (1997) .... Jane
Saturday Night Live (1995-2000) .... Various
Charities
Cheri Oteri supports the following charitable causes: LGBTQ Rights, Teen Pregnancy.
[ Source: Wikipedia ]