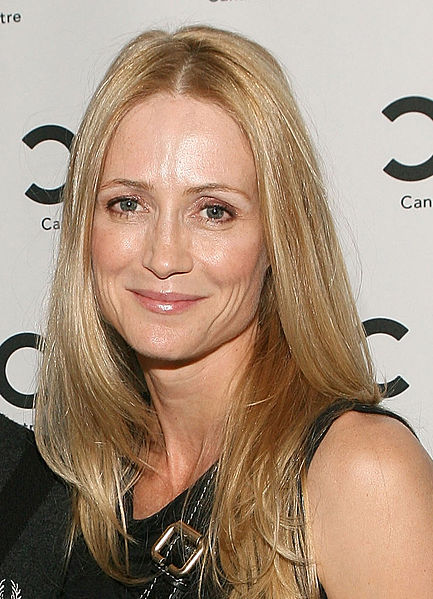 Kelly Rowan
Born:
October 26, 1965
Age:
58
Birthplace:
Ottawa, Ontario
Popularity:

Please login to contact Kelly Rowan...
Biography
Kelly Rowan (born October 26, 1965) is a Canadian film and television actress and former fashion model. She is best known for portraying Kirsten Cohen in the American television series The O.C.
Rowan was born in Ottawa, Ontario, and is a graduate of Toronto's Northern Secondary School. She left the University of Western Ontario to pursue acting. Rowan has studied acting at the British American Drama Academy in England and in New York at the city's famed Neighborhood Playhouse.
Read more...
Career
She began modeling in her college years to earn money and started acting in commercials. She went on to appear in films such as The Gate, Hook, Three to Tango and One Eight Seven.
Rowan guest-starred in television series such as The Outer Limits, Growing Pains, Da Vinci's Inquest, CSI: Crime Scene Investigation and Dallas. In 1993, she won a Gemini award for her work in the television movie Adrift. In 1995-96 she played Matty Shaw in the TV series Lonesome Dove: The Outlaw Years as a funeral parlor operator and gun smith. In 2002, Rowan guest-starred in four episodes of Boomtown, playing "Marian", the deceived wife of David McNorris (Neal McDonough). In 2003, she was cast as Kirsten Cohen on the Fox television series The O.C.; for her role as the recovering alcoholic mother, she won a Prism Award.
Rowan has volunteered as an actress with the Young Storytellers Foundation. She has also starred in The O.C. co-star Peter Gallagher's music video Still I Long for Your Kiss, a song from his album 7 Days in Memphis, which was released in 2005. She also appeared in the television movie In God's Country and in the film Jack and Jill vs. the World. She completed her third project for Lifetime, producing a television movie, She Drives Me Crazy. In 2008, she completed a television film, The Good Times Are Killing Me which she was an executive producer for and starred in alongside Rupert Graves.
In early 2009, Rowan did a cameo role in the CSI: Miami episode, "Divorce Party". In 2011, Rowan starred in the television film, Cyberbully. In 2012, she began a starring role as Natalie Vincent in the TNT series, Perception.
Personal life
Kelly announced her engagement to David Thomson, 3rd Baron Thomson of Fleet in late June 2007.[1] They broke off their engagement before Rowan gave birth to their daughter on April 28, 2008 in Los Angeles.[2]
Filmography
Film
| Year | Title | Role | Notes |
| --- | --- | --- | --- |
| 1985 | My Pet Monster | Stephanie | Direct-to-video |
| 1987 | The Gate | Lori Lee | |
| 1989 | The Long Road Home | Cynthia | |
| 1991 | Hook | Peter's Mother | |
| 1995 | Candyman: Farewell to the Flesh | Annie Tarrant | |
| 1995 | Assassins | Jennifer | |
| 1996 | Mocking the Cosmos | Lydia / Lydathia | Short film |
| 1997 | One Eight Seven | Ellen Henry | |
| 1999 | Three to Tango | Olivia Newman | |
| 2001 | Proximity | Anne Conroy | |
| 2001 | Jet Boy | Erin | |
| 2002 | Greenmail | Ashley Pryor | Direct-to-video |
| 2006 | Mount Pleasant | Anne Burrows | |
| 2008 | Jack and Jill vs. the World | Kate | |
| 2012 | Rufus | Jennifer Wade | also known as Hunted |
Television
Year
Title
Role
Notes
1984
Hangin' In
Karen
Episode: "The Party"
1986
The Truth About Alex
Ellie Sanders
Television movie
1986
Night Heat
Melissa
Episode: "Trapped"
1986
The High Price of Passion
Student #3
Television movie
1987
The Kidnapping of Baby John Doe
Salesgirl
Television movie
1987
Air Waves
Episode: "Dinner at Eight"
1988
Mount Royal
Episode: "Hello Stranger"
1988
War of the Worlds
Kim
Episode: "Goliath Is My Name"
1988
Another World
Suzie Strathmore
TV series
1989
Street Legal
Angelina
Episode: "Beauties and Beasts"
1990
Growing Pains
Rachel
Episode: "Daddy Mike"
1991
Dallas
Dana
3 episodes
1992
Grave Secrets: The Legacy of Hilltop Drive
Gayla Williams
Television movie
1992
Exclusive
Sunny
Television movie
1992
Sweating Bullets
Julie Morrison
Episode: "Ocean Park"
1993
Adrift
Eliza Terrio
Television movie
1995
Black Fox: Good Men and Bad
Hallie Russell
Television movie
1995
The Outer Limits
Isabelle Pierce
Episode: "Virtual Future"
1996-1997
Lonesome Dove: The Outlaw Years
Mattie Shaw
Main role, 22 episodes
1997
The Burning Zone
Stacy
Episode: "The Last Five Pounds Are the Hardest"
1997
A Match Made in Heaven
Jane Cronin
Television movie
1998
The Outer Limits
Kristin
Episode: "In Another Life"
1998
When He Didn't Come Home
Carolyn Blair
Television movie
1998
Da Vinci's Inquest
Michaela
Episodes: "Little Sister: Parts 2 and 3"
1998
To Have & to Hold
Gina
Episode: "These Boots Were Made for Stalking"
1999
Late Last Night
Jill
Television movie
1999
Chicken Soup for the Soul
Mom
Episode: "The Handwriting on the Wall"
1999
Anya's Bell
Jeanne Rhymes
Television movie
1999
A Crime of Passion
Marci Elias
Television movie
2000
The Truth About Jane
Ms. Lynn Walcott
Television movie
2000
Scorn
Sharon
Television movie
2001
A Girl Thing
Claire
Television movie
2001
Loving Evangeline
Evie Shaw
Television movie
2001
CSI: Crime Scene Investigation
Eileen Nelson
Episode: "Slaves of Las Vegas"
2002
Rag and Bone
Karen Toms
Television movie
2002
The Man Who Saved Christmas
Mary
Television movie
2002-2003
Boomtown
Marian McNorris
4 episodes
2003-2007
The O.C.
Kirsten Cohen
Main role, 92 episodes
2006
Eight Days to Live
Teresa Spring
Television movie
2007
In God's Country
Judith Leavitt
Television movie
2009
CSI: Miami
Katherine Faber
Episode: "Divorce Party"
2009
The Good Times Are Killing Me
Kate Derby
Television movie
2010
Flashpoint
Maggie Perrello
Episode: "Severed Ties"
2011
Cyberbully
Kris Hillridge
Television movie
2012-2015
Perception
Natalie Vincent /
Dr. Caroline Newsome
Main role
2015
Castle
Dean Feller
Episode: "PhDead"
2015
Murdoch Mysteries
Mrs. Millicent McGowan
Episode: "A Merry Murdoch Christmas"
2016
Tulips in Spring
Caroline
Television movie
[ Source: Wikipedia ]