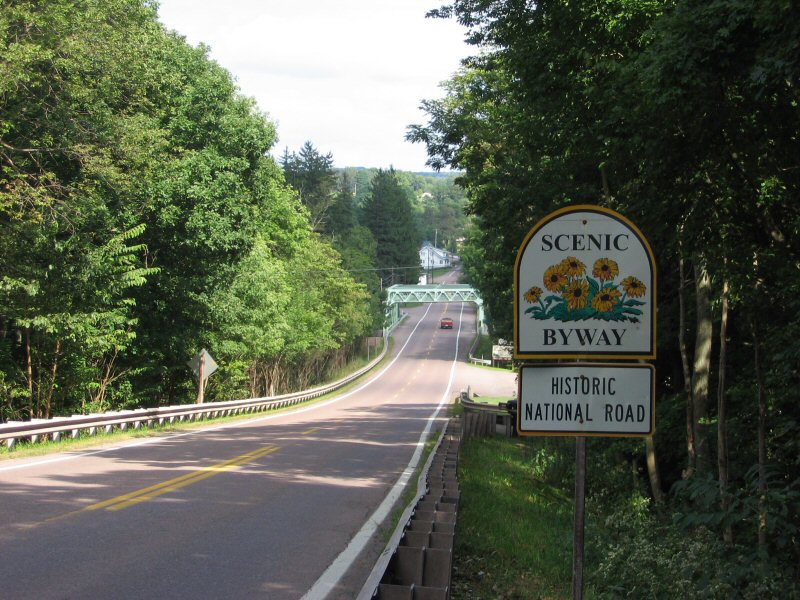 Nat Faxon
Birth name:
Nathaniel Faxon
Born:
October 11, 1975
Age:
48
Birthplace:
Boston, Massachusetts
Popularity:

Please login to contact Nat Faxon...
Biography
Nathaniel Faxon (born October 11, 1975) is an American actor, voice actor, comedian, and screenwriter. A frequent presence on comedic films and TV series, he won the Academy Award for Best Adapted Screenplay for co-writing The Descendants (2011) and starred in the FOX comedy series Ben and Kate (2012-2013), the FX comedy series Married (2014-2015) and voices Elfo in the Netflix adult animated television series Disenchantment (2018). He also co-wrote and co-directed The Way, Way Back (2013) with writing partner Jim Rash.
Faxon's early years were spent in the seaside community of Manchester-by-the-Sea, Massachusetts, where he attended the Brookwood School. He later graduated from the Holderness School near Plymouth, New Hampshire and then Hamilton College in 1997.
Read more...
Career
Acting
Faxon is an alumnus of the Los Angeles-based improvisational and sketch comedy troupe The Groundlings, where he began performing in 2001.[1]
Faxon may be best known for his appearances in comedic films such as Orange County (2002), Walk Hard: The Dewey Cox Story (2007), Bad Teacher (2011), and several Broken Lizard films including Beerfest (2006). He co-starred in Darren Star's semi-autobiographical satire Grosse Pointe and had recurring roles in several television series such as The Cleveland Show, Joey, Up All Night and Reno 911!.
Faxon has been featured in a series of prominent Holiday Inn commercials featuring Joe Buck as well as an ad by Blockbuster. However, he did not get a significant lead role until 2012 when he was cast as the titular Ben in Ben and Kate,[2] for which he received many positive reviews.[citation needed] Faxon starred alongside Judy Greer in the FX comedy series Married, which ran for two seasons.
Writing and directing
Faxon and writing partner Jim Rash, whom he met while performing at The Groundlings, co-wrote the screenplay for the film The Descendants, starring George Clooney and directed by Alexander Payne. On February 26, 2012, the screenplay for The Descendants won an Oscar, with Faxon, Rash, and Payne all receiving Oscars for their efforts.[3] The duo made their directorial debut with The Way, Way Back (2013), based on their original screenplay, and starring Steve Carell, Toni Collette, and Sam Rockwell, among others.[4] The film premiered at the Sundance Film Festival, where Fox Searchlight Pictures acquired it for $10 million,[5] and was released domestically to acclaimed reviews that July.
Personal life
Faxon is married to Meaghan Gadd and they have three children: Ruthie, Otis and Beatrice.[6]
Filmography
Film
Year
Title
Role
Notes
2002
Orange County
Kip
Slackers
Karl, the Grad Student
2004
Club Dread
Manny
2006
The TV Set
Reporter
Beerfest
Rolf
2007
Walk Hard: The Dewey Cox Story
Awards Show Stage Manager
2008
Hamlet 2
Glenn from Copy Shop
Lower Learning
Turner Abernathy
2009
The Slammin' Salmon
Carl the Manager
2011
Freeloaders
Fritz
Bad Teacher
Mark
Zookeeper
Dave
The Descendants
Co-screenwriter only; Academy Award for Best Adapted Screenplay
2012
The Babymakers
Zig-Zag
2013
The Way, Way Back
Roddy
Also co-screenwriter and co-director
2014
Tammy
Greg
Sex Tape
Max
2016
Operator
Gregg
2017
Thoroughbreds
Producer
A Happening of Monumental Proportions
Paramedic #2
2018
Life of the Party
Lance
Father of the Year
Mardy
Television
Year
Title
Role
Notes
1999
Rude Awakening
Slackula
Episode: "Slackula"
2000-2001
Grosse Pointe
Kevin the P.A.
17 episodes
2003-2004
Reno 911!
Milk Shake
6 episodes
2004
Significant Others
Breck
Episode: "A Breck, a Brother & a Funeral"
2004-2005
Joey
Bodie
3 episodes
2005
Romy and Michele: In the Beginning
Chad
TV movie
NCIS
Carter Finch
Episode: "The Voyeur's Web"
Reba
Elder Care Worker
Episode: "Grannies Gone Wild"
2005-2014
American Dad!
Various voices
4 episodes
2006-2008
Happy Hour
Brad Cooper
14 episodes
2008
Mad Men
Flatty
Episode: "The Benefactor"
2009
DJ & the Fro
The Fro (voice)
12 episodes
Glenn Martin DDS
Trailer Park Teen (voice)
Episode: "Halloween Hangover"
The Big D
Brady
Pilot
The Burr Effect
Dale
Pilot
2009-2012
The Cleveland Show
Raymond the Bear (voice)
10 episodes
2010
Party Down
Garlan Greenbush
Episode: "Party Down Company Picnic"
2011
Allen Gregory
Jeremy (voice)
7 episodes
Happy Endings
Chef Leslie
Episode: "Bo Fight"
2012
Are You There, Chelsea?
Tim Kornick
Episode: "How to Succeed in Business Without Really Crying"
Up All Night
Lawrence
Episode: "Couple Friends"
2012-2013
Ben and Kate
Ben Fox
Series lead, 16 episodes
2013
Comedy Bang! Bang!
Earl of Crathmore
Episode: "Jessica Alba Wears a Jacket with Patent Leather Pumps"
Spy
Alan
Pilot
2013-2014
Trophy Wife
Sad Steve
3 episodes
2014-2015
Married
Russ Bowman
Lead role, 23 episodes
2014
Robot Chicken
(voice)
Episode: "Noidstrom Rack"
Randy Cunningham: 9th Grade Ninja
Sinjin Knightfire (voice)
Episode: "Julian's Birthday Surprise/True Bromance"
Marry Me
Scooby
Episode: "Win Me"
Benched
Harold
Episode: "Solitary Refinement"
2014-2016
TripTank
Various voices
8 episodes
2014-2017
Blaze and the Monster Machines
Pickle (voice)
45 episodes
2015
Community
Director, 2 episodes
The Grinder
Lyle
Episode: "Little Mitchard No More"
2015-2017
SuperMansion
Ivan Whiff (voice)
2 episodes
Family Guy
Various voices
3 episodes
2016
Black-ish
Joseph Everton
Episode: "Super Rich Kids"
Mike Tyson Mysteries
Will (voice)
Episode: "Save Me!"
2017
Dogs In A Park
Various Dogs (voice)
8 episodes
Nobodies
Himself
2 episodes
2017-present
Friends From College
Nick
Main cast; 8 episodes
2018
The Epic Tales of Captain Underpants
Captain Underpants/Mr. Krupp (voice)
Main cast; 13 episodes
Disenchantment
Elfo (voice)
Main cast; 10 episodes
Awards and nominations
| Year | Award | Category | Title of work | Result |
| --- | --- | --- | --- | --- |
| 2011 | Washington D.C. Area Film Critics Association Awards | Adapted Screenplay | The Descendants | Won |
| 2011 | Toronto Film Critics Association Awards | Adapted Screenplay | The Descendants | Nominated |
| 2011 | Satellite Awards | Adapted Screenplay | The Descendants | Won |
| 2011 | San Diego Film Critics Society Awards | Adapted Screenplay | The Descendants | Nominated |
| 2011 | Phoenix Film Critics Society Awards | Adapted Screenplay | The Descendants | Nominated |
| 2011 | Southeastern Film Critics Association Awards | Adapted Screenplay | The Descendants | Won |
| 2011 | Florida Film Critics Circle Awards | Adapted Screenplay | The Descendants | Won |
| 2011 | Dallas-Fort Worth Film Critics Association Awards | Adapted Screenplay | The Descendants | Won |
| 2011 | Chicago Film Critics Association Awards | Adapted Screenplay | The Descendants | Nominated |
| 2011 | National Board of Review | Adapted Screenplay | The Descendants | Won |
| 2012 | Writers Guild of America | Adapted Screenplay | The Descendants | Won |
| 2012 | Vancouver Film Critics Circle | Adapted Screenplay | The Descendants | Nominated |
| 2012 | USC Scripter Award | Adapted Screenplay | The Descendants | Won |
| 2012 | Online Film Critics Society Awards | Adapted Screenplay | The Descendants | Nominated |
| 2012 | London Critics Circle Film Awards | Adapted Screenplay | The Descendants | Nominated |
| 2012 | Independent Spirit Awards | Adapted Screenplay | The Descendants | Won |
| 2012 | Golden Globe | Adapted Screenplay | The Descendants | Nominated |
| 2012 | Central Ohio Film Critics Association | Adapted Screenplay | The Descendants | Nominated |
| 2012 | Broadcast Film Critics Association Awards | Adapted Screenplay | The Descendants | Nominated |
| 2012 | BAFTA Awards | Adapted Screenplay | The Descendants | Nominated |
| 2012 | Australian Film Institute | Adapted Screenplay | The Descendants | Nominated |
| 2012 | Academy Award | Adapted Screenplay | The Descendants | Won |
| 2013 | Newport Beach Film Festival Audience Award | Feature Film | The Way Way Back | Won |
| 2013 | Filmfest Hamburg | Art Cinema Award | The Way Way Back | Nominated |
| 2014 | St. Louis Gateway Film Critics Association | Best Comedy | The Way Way Back | Nominated |
| 2014 | Critics' Choice Movie Awards[7] | Best Comedy | The Way Way Back | Nominated |
[ Source: Wikipedia ]