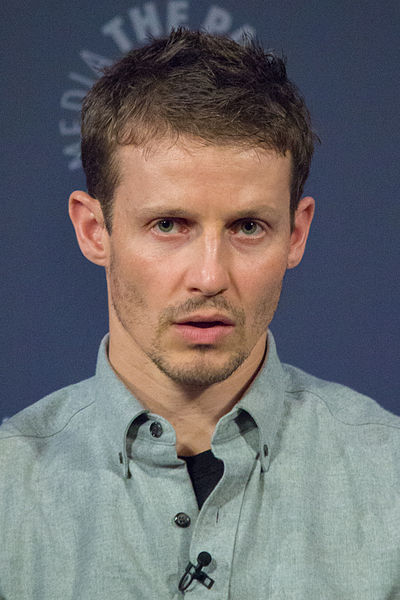 Will Estes
Birth name:
William Estes Nipper
Born:
October 21, 1978
Age:
45
Birthplace:
Los Angeles, California, U.S.
Popularity:

Please login to contact Will Estes...
Biography
William Estes Nipper (born October 21, 1978) is an American actor known for his role on CBS police drama Blue Bloods as Jamison "Jamie" Reagan,[1] a New York Police Department officer and the younger son of the police commissioner, played by Tom Selleck. Previously, he starred as J.J. Pryor, on the NBC drama American Dreams.
Estes was born and raised in Los Angeles, California, where he currently resides.[1]
Estes' break-out movie role was Seaman Ronald 'Rabbit' Parker on U-571. Early in his career, he did many commercials including Fruit of the Loom and numerous guest starring roles in series like Highway to Heaven and Santa Barbara.
Estes landed his first major role in a television series when he was chosen out of 700 other children to play Will McCollough (essentially the "Timmy" role) in the syndicated New Lassie series, which ran from 1989 to 1992.[2][3] Since then, he has had many starring roles in television series and he dabbled in the music video industry. He has appeared in Meat Loaf's video "Objects in the Rear View Mirror May Appear Closer than They Are" (from Bat Out of Hell II: Back into Hell) and was in Bon Jovi's video "It's My Life" with Shiri Appleby.[citation needed]
In 2000, according to a 2005 Soap Talk interview, Estes was asked by Jon Bon Jovi to be in his music video after he worked with Estes on U-571. Estes did most of his own stunts in the video.[4]
Estes had a leading role in the Fox series Reunion. The series followed six best friends over the course of 20 years, with each episode marking the next successive year. When the group meets up for its 20th high school reunion, one turns up dead at the end of the night. In late 2005, Fox announced that the series would be canceled because of low ratings and the identity of the murderer would not be revealed.
Estes portrayed Jack Kerouac in the 2007 short film Luz Del Mundo, written by Ty Roberts and David Trimble, directed by Ty Roberts, and produced by Ryan McWhirter and John Pitts. He has also appeared in a couple of photographs, in the books Hollywood Splash and Men Before 10 AM Too. He was nominated four times for one award, the Young Artist Awards for The New Lassie and Kirk.
Since 2010, Estes has played Officer Jamie Reagan in the TV series Blue Bloods.
Read more...
Filmography
Film
Year
Title
Role
Notes
1991
Dutch
Teddy
as Will Nipper; also known as Driving Me Crazy
1993
Once Upon a Forest
Willy
Voice role; as Will Nipper
1995
How to Make an American Quilt
Boy at Party
1999
Blue Ridge Fall
Taz
2000
U-571
Seaman Ronald 'Rabbit' Parker
Terror Tract
Sean Goodwin
Segment: "Come to Granny"
2001
Mimic 2
Nicky
Straight-to-video
New Port South
Chris
2002
May
Chris, Adam's roommate
2004
Charity
Repo Man
Short film
2005
The Drive
Aaron
2009
Not Since You
Billy
2011
Magic Valley
Jimmy Duvante
2012
The Dark Knight Rises
Officer Simon Jansen
2013
Line of Duty
The Dealer
Automotive
Kansas
2014
Dangerous Attraction
Morgan Pierce
2015
Anchors
Dylan
Television
Year
Title
Role
Notes
1984
Santa Barbara
Brandon DeMott Capwell
Temporary replacement (unknown episodes)
1988-89
Highway to Heaven

Louis (at 11)
Samuel Hays (age 7)
as Will Nipper
Episode: "The Correspondent"
Episode: "Merry Christmas from Grandpa"
1989
Murphy's Law
George Segal
Episode: "Doing It the Hard Way Is Always Easier"
1989-92
The New Lassie
Will McCullough
Series regular; as Will Nipper
1990
Miracle Landing
David Kornberg
TV movie; as Will Nipper
Menu for Murder
Chad
TV movie; as Will Nipper
1991
The Last Halloween
Michael
TV movie; as Will Nipper
1992
Baywatch
Cooper
Episode: "The Chamber"; as Will Nipper
The Legend of Prince Valiant
Stable-Boy/Squire
Voice role; Episode: "The Lesson Twice Learned"; as Will Nipper
Harry and the Hendersons
Brad
Episode: "Harry the Mascot"
1993
Jonny's Golden Quest
Jonny Quest
TV movie; voice role; as Will Nipper
It Had to be You
Christopher Quinn
Series regular (6 episodes)
When Love Kills: The Seduction of John Hearn
Gary Black
TV movie; as Will Nipper
Circus of the Stars Gives Kids the World
Himself
Trapeze Artist
1994
Step by Step
Kevin Phillips
Episode: "Growing Up is Hard to Do"
1994-96
Boy Meets World
Alex
Dylan
Episodes: "Turnaround", "Career Day"
Episode: "Hair Today, Gone Tomorrow"
1995
Brother's Destiny
Michael Murphy
TV movie
Full House
Andrew
Episodes: "Michelle Rides Again, Part One & Part Two"
1995-96
Kirk
Cory Hartman
Series regular (31 episodes)
1997
Meego
Trip Parker
Series regular (12 episodes)
1997-98
The Secret World of Alex Mack
Hunter Reeves
Recurring role (Season 4; 6 episodes)
1998
Diagnosis: Murder
Erik Fincher
Episode: "An Education in Murder"
Kelly Kelly
Sean Kelly
Series regular (7 episodes)
1999-2000
7th Heaven
Andrew Nayloss
Recurring role (5 episodes)
2000
The Fugitive
Jesse Larson
Episode: "Guilt"
2001
The Familiar Stranger
Ted Walsh
TV movie
2002-05
American Dreams
J.J. Pryor
Series regular (60 episodes)
2003
Celebrity Jeopardy!
Himself
Contestant
2004
See You In My Dreams
Ben
TV movie
2005
Reunion
Will Malloy
Series regular (9 aired episodes, 4 unaired episodes)
The Dive From Clausen's Pier
Mike Mayor
TV movie
Pet Star
Himself
Judge
2006
Law & Order: Special Victims Unit
Adam Halder
Episode: "Class"
2008
Squeegees
Pee-Wee Machachi
Webisodes available[5]
Eleventh Hour
Kevin Pierce
Episode: "Surge"
2009
In Plain Sight
Henry Atkins/Henry Adams
Episode: "Gilted Lily"
The Cleaner
Episode: "Crossing the Threshold"
2010-present
Blue Bloods
Officer Jamison Reagan
Main role
2012
Shadow of Fear
Morgan Pierce
TV movie
Awards and nominations
Year
Award
Category
Nominated work
Result
Ref.
1990
Young Artist Awards
Best Young Actor in an Off-Primetime Family Series
The New Lassie
Nominated
[6]
1991
Best Young Actor Starring in an Off-Primetime Series
Nominated
[7]
1992
Best Young Actor Starring in an Off-Primetime or Cable Series
Nominated
[8]
1996
Best Performance by a Young Actor - TV Comedy Series
Kirk
Nominated
[9]
2014
Prism Award
Performance in a Drama Series Episode
Blue Bloods
Won
[10]
2015
Golden Honu Award
Actor of the Year
Won
[11]
Charities
Will Estes supports the following charitable cause: Animals.
[ Source: Wikipedia ]