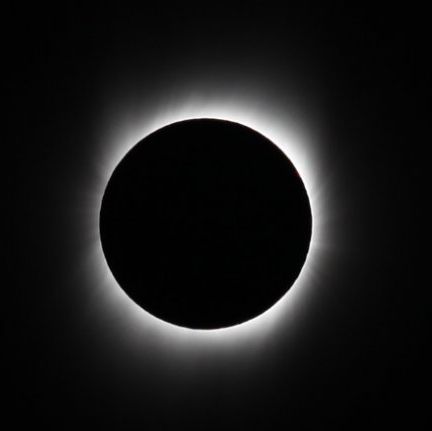 Ken Watanabe
Born:
October 21, 1959
Age:
64
Birthplace:
Koide, Niigata, Japan
Popularity:

Please login to contact Ken Watanabe...
Biography
Ken Watanabe (渡辺 謙, Watanabe Ken, born October 21, 1959) is a Japanese actor. To English-speaking audiences, he is known for playing tragic hero characters, such as General Tadamichi Kuribayashi in Letters from Iwo Jima and Lord Katsumoto Moritsugu in The Last Samurai, for which he was nominated for the Academy Award for Best Supporting Actor. Among other awards, he has won the Japan Academy Prize for Best Actor twice, in 2007 for Memories of Tomorrow and in 2010 for Shizumanu Taiyō. He is also known for his roles in Christopher Nolan's films Batman Begins and Inception.
In 2014, he starred in the reboot of Godzilla as Dr. Ishiro Serizawa, and will reprise his role in the sequel, Godzilla: King of the Monsters. He lent his voice to the fourth and fifth installments of the Transformers franchise respectively, Transformers: Age of Extinction and Transformers: The Last Knight, as Decepticon turned Autobot Drift.
He made his Broadway debut in April 2015 in Lincoln Center Theater's revival production of The King and I in the title role. In 2015, Watanabe received his first Tony Award nomination for Best Performance by a Leading Actor in a Musical at the 69th Tony Awards for his role as The King. He is the first Japanese actor to be nominated in this category.[1] Watanabe reprised his role at the London Palladium in June 2018.[2][3]
Watanabe was born in Koide, Niigata. His mother was a school teacher and his father taught calligraphy.[4] Due to a number of relocations for his parents' work, he spent his childhood in the villages of Irihirose and Sumon, both now part of the city of Uonuma, and in Takada, now part of the city of Jōetsu. He attended Niigata Prefectural Koide High School, where he was a member of the concert band club, playing trumpet, which he had played since childhood.
After graduation from high school, in 1978 he aimed to enter Musashino Academia Musicae, a conservatory in Tokyo. However, he had never received a formal musical education, and because his father had collapsed when he was in junior high school and was unable to work, there was difficulty in finding the money for tuition. Because of these problems, Watanabe gave up trying to enter the conservatory.[citation needed]
Read more...
Career
Japanese roles
After graduating from high school in 1978, Watanabe moved to Tokyo to begin his acting career, getting his big break with the Tokyo-based theater troupe En. While with the troupe, he was cast as the hero in the play Shimodani Mannencho Monogatari, under Yukio Ninagawa's direction. The role attracted critical and popular notice.
In 1982, he made his first TV appearance in Michinaru Hanran (Unknown Rebellion), and his first appearance on TV as a samurai in Mibu no koiuta. He made his feature-film debut in 1984 with MacArthur's Children.
Watanabe is mostly known in Japan for playing samurai, as in the 1987 Dokuganryu Masamune (One eyed dragon, Masamune) the 50-episode NHK taiga drama. He played the lead character, Matsudaira Kurō, in the television jidaigeki Gokenin Zankurō, which ran for several seasons. He has gone on to garner acclaim in such historical dramas as Oda Nobunaga, Chūshingura, and the movie Bakumatsu Junjo Den.
In 1989, while filming Haruki Kadokawa's Heaven and Earth, Watanabe was diagnosed with acute myelogenous leukemia. He returned to acting while simultaneously undergoing chemotherapy treatments, but in 1991 suffered a relapse.
As his health improved his career picked back up. He co-starred with Kōji Yakusho in the 1998 Kizuna, for which he was nominated for the Japanese Academy Award for Best Supporting Actor.
In 2002, he quit the En (Engeki-Shudan En) theatre group where he had his start and joined the K-Dash agency. The film Sennen no Koi (Thousand-year Love, based on The Tale of Genji) earned him another Japanese Academy Award nomination.
In 2006, he won Best Lead Actor at the Japanese Academy Awards for his role in Memories of Tomorrow (Ashita no Kioku), in which he played a patient with Alzheimer's Disease.
International films
Watanabe leaving after a press conference in Berlin for
Letters from Iwo Jima
in February 2007
Watanabe was introduced to most Western audiences in the 2003 American film The Last Samurai, set in 19th Century Japan.[5][6] His performance as Lord Katsumoto earned him an Academy Award nomination for Best Supporting Actor.[7]
Watanabe appeared in the 2005 film Memoirs of a Geisha, playing Chairman Iwamura. That same year, he also played Ra's al Ghul's decoy in Christopher Nolan's Batman film reboot, Batman Begins. In 2006, he starred in Clint Eastwood's Letters from Iwo Jima, playing Tadamichi Kuribayashi. He has voiced Ra's al Ghul's decoy in the Batman Begins video game. He has filmed advertisements for American Express, Yakult, Canon and NTT DoCoMo. In 2004, he was featured in People Magazine 's 50 Most Beautiful People edition. In 2009, he appeared in The Vampire's Assistant. In 2010, he co-starred in Inception, where he stars as Saito, a mark-turned-benefactor businessman of the film's heist team. In 2014, he starred in the Hollywood blockbusters Godzilla and Transformers: Age of Extinction.[8]
Personal life
In 1983, Watanabe married his first wife, Yumiko. In September 2005,[9] following two years of arbitration, he and Yumiko were divorced. He got to know Kaho Minami when they were acting together in a suspense drama for TV Tokyo. Around the time of his divorce the two began seriously dating, and were married on December 3 of the same year. Their marriage was announced by their agencies on 7 December,[9] just after they had attended a New York City premiere of his film Sayuri together.[10]
Watanabe at the premiere of
Inception
in July 2010
Watanabe formally adopted Minami's son from her previous marriage to director Jinsei Tsuji, and for a time the three of them lived in Los Angeles. In order to increase the amount of time the family could spend together, considering Ken's work requiring him to travel so much, they later returned to Japan. Initially Minami and Ken did not hold any wedding ceremony, but in 2010 they announced that they had held a ceremony on August 1 in Los Angeles.[11]
Watanabe has two biological children and an adopted son. His oldest son, Dai Watanabe (born 1984), is an actor, and his daughter Anne Watanabe (born 1986) is also an actress and fashion model. In August 2008, Dai had his first child, a son, making Ken a grandfather at the age of 48.[citation needed] A granddaughter was born to Dai in March 2010.
In 1989 Watanabe was diagnosed with acute myeloid leukemia. The cancer returned in 1994, but he later recovered.[12]
In 2006 Watanabe revealed in his autobiography Dare? - Who Am I? that he has hepatitis C. At a press conference held May 23, 2006 in Tokyo's Ginza district, he said he was in good condition but was still undergoing treatment.[13]
On March 13, 2011, he launched a YouTube page to raise awareness about the 2011 Tōhoku earthquake and tsunami and invited celebrities to add their videos.[14] In his video in English, he made a call to action to support the victims and to raise funds in the relief effort.[15] In conjunction, he has created his own website for the cause.[16]
On February 9, 2016, it was revealed Watanabe had been diagnosed with stomach cancer and would postpone scheduled performances to undergo necessary treatment.[17]
In May 2016, Watanabe's daughter by his first marriage, Anne, gave birth to twin girls, and in November 2017 she gave birth to a son, giving Ken Watanabe five grandchildren altogether.
On May 17, 2018, Kaho Minami's agency announced that Minami and Watanabe had divorced after he had admitted having an extramarital affair.[18][19]
Filmography
Films
Year
Title
Role
Notes
1984
MacArthur's Children
Tetsuo Nakai
1985
Kekkon Annai Mystery
Funayama Tetsuya / Masakazu Sekine
Tampopo
Gan
1986
The Sea and Poison
Toda
1998
Welcome Back, Mr. McDonald
Raita Onuki, Truck Driver
Kizuna
Detective Sako Akio
2000
Space Travelers
Sakamaki
2001
Genji: A Thousand-Year Love
Fujiwara Michinaga / Fujiwara Nobutaka
2002
Dawn of a New Day: The Man Behind VHS
Ōkubo
2003
The Last Samurai
Katsumoto Moritsugu
T.R.Y.
Masanobu Azuma
2005
Memoirs of a Geisha
Chairman Ken Iwamura
Batman Begins
Ra's al Ghul's Decoy
Year One in the North
Hideaki Komatsubara
2006
Memories of Tomorrow
Masayuki Saeki
Letters from Iwo Jima
General Tadamichi Kuribayashi
2009
The Unbroken
Hajime Onchi
Cirque du Freak: The Vampire's Assistant
Mr. Hibernius Tall
2010
Shanghai
Captain Tanaka
Inception
Mr. Saito
2012
Hayabusa: The Long Voyage Home
Professor Yamaguchi Junichiro
2013
Unforgiven
Jubei Kamata
2014
Godzilla
Dr. Ishiro Serizawa
Transformers: Age of Extinction
Drift (voice)[20]
2015
Sea of Trees
Takumi Nakamura
2016
Rage
Yōhei Maki
2017
Transformers: The Last Knight
Drift (voice)
2018
Isle of Dogs
Head Surgeon (voice)
Bel Canto
Katsumi Hosokawa
Post-production
2019
Detective Pikachu
Det. Yoshida
Post-production
Godzilla: King of the Monsters
Dr. Ishiro Serizawa
Post-production
Television
| Year | Title | Role | Notes |
| --- | --- | --- | --- |
| 1983 | Taiyō ni Hoero! | Yūji Shimizu | Episode 574 |
| 1986 | Hanekonma | Genzō Onodera | Asadora |
| 1987 | Dokuganryū Masamune | Date Masamune | Taiga drama |
| 1989 | Oda Nobunaga | Oda Nobunaga | TV movie |
| 1990-1992 | Baian the Assassin | Baian Fujieda | |
| 1995-2002 | Gokenin Zankurō | Zankurō Matsudaira | |
| 2000 | Ikebukuro West Gate Park | Inspector Yokoyama | |
| 2001 | Chūshingura 1/47 | | TV movie |
| 2004 | The Vessel of Sand | Shūichirō Imanishi | |
| 2009-2011 | Saka no Ue no Kumo | Narrator | |
| 2018 | Segodon | Shimazu Nariakira | Taiga drama |
| 2019 | An Artist of the Floating World | | |
Video games
| Year | Title | Role | Notes |
| --- | --- | --- | --- |
| 1997 | Samurai Shodown 64 | | |
| 2005 | Batman Begins | Ra's al Ghul | |
Stage
Japan portal
Films portal
Theatre portal
Biography portal
Britannicus henso (1980)
Shitaya mannencho monogatari (1981)
Fuyu no raion (The Lion in Winter) (1981)
Pajaze (1981)
Platonof (1982)
Kafun netsu (1982)
Pizarro (1985)
Hamlet (1988)
Hamlet no gakuya -anten (2000)
Towa part1-kanojo (2000)
Towa part2-kanojo to kare (2001)
Dialogue with Horowitz (2013)
The King and I (2015)
The King and I (2016)
The King and I (2018)
Awards and nominations
Year
Organization
Award
Work(s)
Result
1987
11th Elan d'or Awards
Newcomer Award
Himself
Won
1999
22nd Japan Academy Prize
Best Supporting Actor
Kizuna
Nominated[21]
2002
25th Japan Academy Prize
Best Supporting Actor
Sennen no Koi Story of Genji
Nominated[21]
2003
26th Japan Academy Prize
Best Supporting Actor
Hi Wa Mata Noboru
Nominated[21]
Washington DC Area Film Critics Association Awards
Best Supporting Actor
The Last Samurai
Nominated[21]
2004
Academy Awards
Best Supporting Actor
Nominated[21]
Saturn Awards
Best Supporting Actor
Nominated[21]
Blue Ribbon Awards
Special Award
Won[21]
Broadcast Film Critics Association Awards
Best Supporting Actor
Nominated[21]
Golden Globe Awards
Best Supporting Actor
Nominated[21]
Las Vegas Film Critics Society Awards
Best Supporting Actor
Nominated[21]
Phoenix Film Critics Society Awards
Best Supporting Actor
Nominated[21]
Satellite Awards
Best Supporting Actor
Nominated[21]
Screen Actors Guild Awards
Best Supporting Actor
Nominated[21]
Television Drama Academy Awards (Winter)
Best Supporting Actor
Suna no Utsuwa
Won[22]
2006
31st Hochi Film Awards
Best Actor
Memories of Tomorrow
Won[21]
Nikkan Sports Film Awards
Best Actor
Won[21]
2007
Blue Ribbon Awards
Best Actor
Won[23]
30th Japan Academy Prize
Best Actor
Won[24]
Fujimoto Prize
Special Prize
Won[25]
Kinema Junpo Awards
Best Actor
Won[26]
2009
34th Hochi Film Awards
Best Actor
Shizumanu Taiyo
Won[27]
2010
33rd Japan Academy Prize
Best Actor
Won[28]
2014
37th Japan Academy Prize
Best Actor
Unforgiven
Nominated
2015
Tony Awards
Best Actor in a Musical
The King and I
Nominated
2016
Grammy Awards
Best Musical Theater Album
Nominated[29]
41st Hochi Film Awards
Best Actor
Rage
Nominated
[ Source: Wikipedia ]