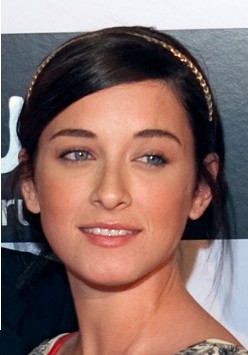 Margo Harshman
Birth name:
Margo Cathleen Harshman
Born:
March 4, 1986
Age:
37
Birthplace:
San Diego, California, U.S.
Popularity:

Please login to contact Margo Harshman...
Biography
Margo Cathleen Harshman (born March 4, 1986) is an American actress known for her roles on The Big Bang Theory as Sheldon Cooper's assistant, Alex Jensen, and as Delilah McGee, Timothy McGee's paraplegic wife on NCIS.[1]
Margo Harshman was born in San Diego, California.[1] She has two older sisters, one older brother and one younger brother. Harshman lived in La Costa, San Diego County, California and attended school there until she was 12, after which she moved to Orange County, California. There she finished the rest of her education, first at Hewes Middle School and then at Foothill High School. Harshman now lives in Los Angeles.
She is related to former professional baseball pitcher Jack Harshman and former Washington State University and University of Washington basketball coach Marv Harshman.
On May 14, 2014, her mother, Janelle Louise Harshman, died from breast cancer after a 20-year battle with the disease.[2]
Read more...
Career
At the age of two, Harshman's grandmother entered her in a beauty pageant.[1] At 3, she was involved in dance and gymnastics. At 5, she learned to play piano, and at 8, she began acting and met her first manager.[citation needed]
She has appeared in The Big Bang Theory as Alex Jensen, the assistant of Sheldon Cooper, and in NCIS as Delilah Fielding, an intelligence analyst in a wheelchair at the US Department of Defense and the wife of Timothy McGee. Harshman starred on the short-lived TV shows Run of the House and Center of the Universe.[1] Her movie appearances include Sorority Row and College Road Trip.[3] She was also in The Even Stevens Movie.
Awards and nominations
In 2005, Harshman was nominated for two awards at the Young Artist Awards, one for Best Performance in a TV Movie, Miniseries or Special by a Supporting Young Actress for The Even Stevens Movie (2004) (TV) and the other for Best Performance in a TV Series (Comedy or Drama) by a Supporting Young Actress for Even Stevens (2001). In 2009, Harshman won the ShoWest "Female Stars of Tomorrow" award at the ShoWest Convention along with fellow Sorority Row cast members Briana Evigan, Leah Pipes, Rumer Willis, Jamie Chung and Audrina Patridge.
Filmography
Film
| Year | Title | Role | Notes |
| --- | --- | --- | --- |
| 1997 | The Elf Who Didn't Believe | Jolie | Film debut |
| 2001 | Murphy's Dozen | Bridget | |
| 2003 | Recipe for Disaster | Rebecca Korda | |
| 2003 | The Even Stevens Movie | Tawny Dean | |
| 2005 | Fellowship | Gina | |
| 2006 | Simon Says | Kate | |
| 2006 | Hiding Victoria | Victoria Walker | |
| 2007 | Rise: Blood Hunter | Tricia Rawlins | |
| 2007 | Judy's Got A Gun | Maya Spektor | |
| 2008 | College Road Trip | Katie | |
| 2008 | Keith | Brooke | |
| 2008 | From Within | Sadie | |
| 2008 | Pretty Little Devils | Nina | Also known as Legacy |
| 2008 | Extreme Movie | Ted's Girlfriend | |
| 2009 | Fired Up! | Sylvia | |
| 2009 | Sorority Row | Charlene "Chugs" Bradley | |
| 2015 | Toxin | Mandy | |
| 2016 | Love on the Vines | Diana Armstrong | Hallmark Channel |
Television
| Year | Title | Role | Notes |
| --- | --- | --- | --- |
| 2000-2003 | Even Stevens | Tawny Dean | 47 episodes |
| 2003-2004 | Run of the House | Brooke Franklin | Main cast |
| 2004 | Without a Trace | Harley Palmer | Episode: "Bait" |
| 2004 | Center of the Universe | Sara | 2 episodes |
| 2005 | Everwood | Maura | Episode: "Put on a Happy Face" |
| 2006 | Grey's Anatomy | Jennifer Morris | Episode: "Oh, the Guilt" |
| 2007 | Journeyman | Abby Armstrong | Episode: "Winterland" |
| 2008 | 90210 | Detention girl | Episode: "Hollywood Forever" |
| 2008 | Boston Legal | Margie Coggins | Episode: "Juiced" |
| 2009 | Modern Family | Jungle Tanya | Episode: "Fizbo" |
| 2010 | $h*! My Dad Says | Kim | Episode: "Family Dinner for Schmucks" |
| 2012 | House | Melissa | Episode: "Love Is Blind" |
| 2012 | Bent | Screwsie | 6 episodes |
| 2012-2013 | The Big Bang Theory | Alex Jensen | 4 episodes |
| 2013 | Betas | Lisa | 4 episodes |
| 2013 | Bones | Alison Kidman | Episode: "The Fury in the Jury" |
| 2014 | CSI: Crime Scene Investigation | April Brock | Episode: "Rubbery Homicide" |
| 2013-2017 | NCIS | Delilah Fielding | 13 episodes |
[ Source: Wikipedia ]