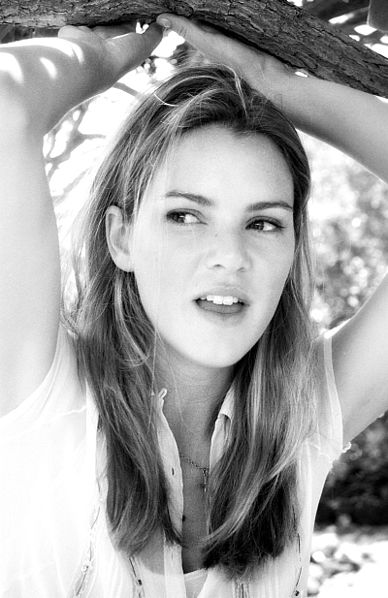 Jacinda Barrett
Birth name:
Giacinta Juanita Cordelia Arabella Luciana Rosalina Barrett
Born:
August 2, 1972
Age:
50
Birthplace:
Brisbane, Queensland, Australia
Popularity:

Please login to contact Jacinda Barrett...
Biography
Giacinta Juanita Cordelia Arabella Luciana Rosalina Barrett (born August 2, 1972), known professionally as Jacinda Barrett, is an Australian-American actress and former model, first became known to audiences as a cast member on The Real World: London (1995) before appearing in films such as The Human Stain (2003), Bridget Jones: The Edge of Reason (2004), Ladder 49 (2004), The Namesake (2006), Poseidon (2006), and The Last Kiss (2006). She appeared in the series The Following in 2013 and joined the main cast of the Netflix series Bloodline, which launched in 2015.
Born in Brisbane, Queensland, the daughter of an airport firefighter,[2][
not in citation given
] Barrett entered and won the annual Dolly Covergirl contest in Australia in 1988, while attending San Sisto College, and started modeling at the age of 17 throughout Europe. In 1995, she had her first television appearance as a cast member on MTV's
The Real World: London
; she later attended the British American Drama Academy in Oxford and made her film debut in
Campfire Tales
(1997). Barrett appeared in the September 1998 issue of
Maxim
, in an article promoting the new fall television series. Her appearance served to promote her appearance in the NBC primetime soap opera
Wind on Water
,[3] but the show did not last past the first season.
Read more...
Personal life
Barrett was previously engaged to TV host and comedian Chris Hardwick before her marriage to American actor Gabriel Macht in 2004.[4] The couple had their first child, a girl named Satine Anais Geraldine Macht, on August 20, 2007 in Los Angeles.[5] They had a second child, a son named Luca, on February 26, 2014.[6][7] Barrett and Macht appeared together in the film Middle Men (2009),[8] and she had a recurring role in the second season of Macht's TV series, Suits (2012-2013), playing a love interest of her husband's character.[4][9] Barrett enjoys skydiving, explaining "it gets scarier the more you do it. After a while, you realize you're flinging yourself out of a perfectly good plane for no apparent reason."[3] On August 28, 2009, Barrett was naturalized as a US citizen at the Los Angeles Convention Center.[10]
Filmography
Barrett at the premiere of
Poseidon
, 2006
Film
| Year | Title | Role | Notes |
| --- | --- | --- | --- |
| 1996 | Campfire Tales | Heather Wallace | Segment: "The Locket" |
| 1998 | Immaculate Springs | | |
| 1998 | Art House | Tiffany | |
| 1999 | 24-Seven | Claire | Short film |
| 2000 | Urban Legends: Final Cut | Lisa | |
| 2003 | The Human Stain | Steena Paulsson | |
| 2004 | Ladder 49 | Linda Morrison | |
| 2004 | Bridget Jones: The Edge of Reason | Rebecca Gillies | |
| 2005 | Ripley Under Ground | Heloise Plisson | |
| 2006 | Poseidon | Maggie James | |
| 2006 | The Namesake | Maxine Ratcliffe | |
| 2006 | The Last Kiss | Jenna | |
| 2006 | School for Scoundrels | Amanda | |
| 2008 | New York, I Love You | Maggie | Segment: "Natalie Portman" |
| 2009 | Middle Men | Diana Harris | |
| 2010 | Matching Jack | Marissa | |
| 2011 | A Proper Send-Off | Alex | Short film |
| 2016 | So B. It | Rudy Franklin | |
| 2018 | Seven in Heaven | Megan | |
Television
| Year | Title | Role | Notes |
| --- | --- | --- | --- |
| 1995 | The Real World: London | herself | |
| 1998 | Wind on Water | Kate Poole | Recurring role (4 episodes) |
| 1998 | Night Man | The Amazing Selene | Episode: "Do You Believe in Magic?" |
| 1998 | Hercules: The Legendary Journeys | Medea | Episode: "Medea Culpa" |
| 1998 | Guys Like Us | Audrey | Episode: "Truth or Consequences" |
| 1999 | Millennium | Taylor Watts | Episode: "Collateral Damage" |
| 1999 | Zoe, Duncan, Jack and Jane | Lisa | Episodes: "The Trouble with Jane", "A Good Man is Hard to Find", "The Advice" |
| 2000 | Bull | Holly Cameron | Recurring role (4 episodes) |
| 2000 | D.C. | Finley Scott | Main role (7 episodes) |
| 2001 | Citizen Baines | Dori Baines | Main role (7 episodes) |
| 2004 | See You in My Dreams | Ingrid | TV film |
| 2012-2013 | Suits | Zoey Lawford | Recurring role, Episodes: "Sucker Punch", "Rewind", "Blind-Sided" |
| 2013 | Zero Hour | Laila Galliston | Main role (13 episodes) |
| 2014 | The Following | Julia | Episodes: "Sacrifice", "The Messenger", "The Unmasked" |
| 2015-2017 | Bloodline | Diana Rayburn | Main role (18 episodes) |
[ Source: Wikipedia ]