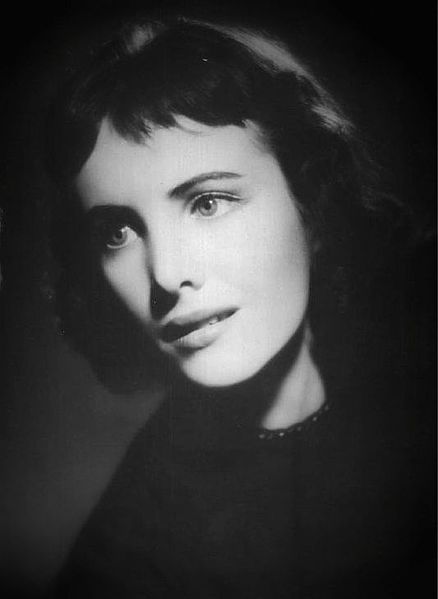 Beth Howland
Born:
May 28, 1941
Died:
December 31, 2015 (at age 74)
Birthplace:
Boston, Massachusetts, U.S.
Popularity:

Biography
Elizabeth "Beth" Howland (May 28, 1941 - December 31, 2015) was an American actress. She worked on stage and television, and was best known for playing Vera Gorman in Alice, the sitcom inspired by the Martin Scorsese film Alice Doesn't Live Here Anymore (1974).[1]
Howland originated the role of Amy in the original Broadway cast of Stephen Sondheim's Company, in which she introduced the patter song "Getting Married Today".[citation needed]
Howland was born on May 28, 1941, in Boston. At the age of 16, she left home and followed a dancer friend to New York City.[2] After a time of struggling, Howland made her Broadway debut in 1959 as Lady Beth in the
Carol Burnett
musical
Once Upon a Mattress
, which transferred from off-Broadway. She went on to have roles in the musicals
Bye Bye Birdie
,
High Spirits
,
Drat! The Cat!
and
Darling of the Day
.[3]
Career
Howland can be seen dancing and singing in the chorus of Li'l Abner (1959) as Clem's wife, alongside future television star Valerie Harper.[2] After appearing in Company, she left New York to relocate to California,[4] where she made guest appearances on television series such as Love, American Style; Cannon; The Mary Tyler Moore Show (twice—once as Bert Convy's wife, once as a hook-up of Ted Bessell); Little House on the Prairie; Eight Is Enough and The Love Boat.[5][6] For her work on Alice, Howland received four Golden Globe Award nominations. She later took on numerous telefilm roles, including You Can't Take It with You (as Essie) and A Caribbean Mystery.[7]
She remained on Alice throughout its nine seasons. After the sitcom ended in 1985, Howland went into semi-retirement. She made occasional guest appearances (including Murder, She Wrote; Chicken Soup for the Soul; Sabrina the Teenage Witch; and The Tick)[8] and starred in the ABC Afterschool Special, "Terrible Things My Mother Told Me".[9][10]
Personal life
From 1961 to 1969, Howland was married to character actor Michael J. Pollard, with whom she had a daughter.[11]
In 2002 she married actor Charles Kimbrough, an actor of Broadway and Murphy Brown fame, and remained married to him until her death in 2015. Kimbrough and Howland had appeared together in Company.[citation needed]
Death
Howland, who had been a smoker since she was a teenager until she finally quit in the early 2000's died of lung cancer on December 31, 2015, at age 74. Per her request, her death was not reported to the media and was not made public until May 24, 2016, four days before what would have been her 75th birthday. She was survived by her husband and her daughter from her first marriage.[2]
Filmography
Film
Year
Title
Role
Notes
1959
Li'l Abner
Clem's wife

Uncredited
Musical film based on the comic strip of the same name created by Al Capp and the successful Broadway musical of the same name that opened in 1956 and was produced by Norman Panama & directed by Melvin Frank.[12]

1974
Thunderbolt and Lightfoot
Vault Manager's Wife
Television
Year
Title
Role
Notes
1972
The Mary Tyler Moore Show
Linda Foster
Episode: "Have I Found a Guy for You" (S 3:Ep 10)
1973
The Ted Bessell Show
Margaret
Made-for-TV-Movie directed by Bill Persky.[14]
Love, American Style
Rita
Episode: "Love and Carmen Lopez/Love and the Cover/Love and the Cryin' Cowboy" (S 5:Ep 13)
1975
Cannon
Secretary
Episode: "Nightmare" (S 5:Ep 1)
The Rookies
Mrs. Ross
Episode: "Reading, Writing and Angel Dust" (S 4:Ep 2)
Bronk
June Kramer
Episode: "Echo of Danger" (S 1:Ep 4)
The Mary Tyler Moore Show
Joan
Episode: "Mary Richards Falls in Love" (S 6:Ep 11)
1976
Little House on the Prairie
Clerk
Episode: "The Pride of Walnut Grove" (S 2:Ep 14)
1976-85
Alice
Vera Louise Gorman
Contract role (202 episodes)
1977
Eight Is Enough
Mavis
Episode: "Is There a Doctor in the House?" (S 2:Ep 1)
1979
The Love Boat
Lee Noble
Episode: "Third Wheel/Grandmother's Day/Second String Mom" (S 2:Ep 27)
You Can't Take It with You
Essie Carmichael
Made-for-TV-Movie directed by Paul Bogart.[15]
1980
The Wild Wacky Wonderful World of Winter
Stripper
Made-for-TV-Movie
1981
The Love Boat
Eloise Farnsworth
Episodes:

"Farnsworth's Fling/Three in a Bed/I Remember Helen/Merrill, Melanie & Melanesia/Gopher Farnsworth Smith: Part 1" (S 5:Ep 8)
"Farnsworth's Fling/Three in a Bed/I Remember Helen/Merrill, Melanie & Melanesia/Gopher Farnsworth Smith: Part 2" (S 5:Ep 9)

1982
American Playhouse
Housewife
Episode: "Working" (S 1:Ep 14)
1983
The Love Boat
Jeannie Davis
Episodes:

"Hits and Missus/Return of Annabelle/Just Plain Folks Medicine/Caught in the Act/The Real Thing/Do Not Disturb/Lulu & Kenny (Country Music Jamboree): Part 1" (S 6:Ep 27)
"Hits and Missus/Return of Annabelle/Just Plain Folks Medicine/Caught in the Act/The Real Thing/Do Not Disturb/Lulu & Kenny (Country Music Jamboree): Part 2" (S 6:Ep 28)

Captain Bernice Tobin
Episode: "Youth Takes a Holiday/Don't Leave Home Without It/Prisoner of Love" (S 7:Ep 4)
A Caribbean Mystery
Evelyn Hillingdon
Made-for-TV-Movie directed by Robert Michael Lewis.[16]
1985
Comedy Factory
Kate Weston
Episode: "It Takes Two" (S 1:Ep 6)
1988
ABC Afterschool Special
Eleanor Flemming
Episode: "Terrible Things My Mother Told Me" (S 16:Ep 5)[9]
You Can't Take It with You
Anita Briggs
Episode: "For Whom the Phone Rings" (S 1:Ep 14)
1993
Murder, She Wrote
Sandy Oates
Episode: "Lone Witness" (S 9:Ep 19)
1997
Sabrina the Teenage Witch
Mrs. Ericson
Episode: "Cat Showdown" (S 1:Ep 19)
2000
Chicken Soup for the Soul
Diane
Episode: "Thinking of You/Mama's Soup Pot/The Letter" (S 1:Ep 17)
Batman Beyond
Singer (voice)
Episode: "Out of the Past" (S 3:Ep 5)
2002
The Tick
Bea
Episode: "Arthur, Interrupted" (S 1:Ep 8)
As Told by Ginger
Dr. Leventhal
Episode: "And She Was Gone" (S 2:Ep 23)
[ Source: Wikipedia ]