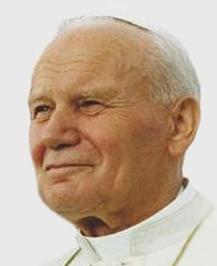 Anne Parillaud
Born:
May 6, 1960
Age:
63
Birthplace:
Paris, France
Popularity:

Please login to contact Anne Parillaud...
Biography
Anne Parillaud (born 6 May 1960) is a French actress, who has appeared in 30 films since 1977.
She is best known internationally for her role as Nikita in the film Nikita.[1]
Parillaud was born in Paris, France. While in school she studied ballet and her ambition was to become a lawyer, but a role during summer vacation - when she was only 16 - in Michel Lang's
L'hôtel de la plage
launched her into the world of film. She met director
Luc Besson
and married him in 1986, but the couple separated shortly after he directed her in
Nikita
.[2]
Nikita
was an especially intense experience for Parillaud:
"For a while she was in me like a demon. I would do things I normally would not do. She was awkward, depressed, full of despair. But to me there was also a spiritual underline to Nikita. In a very excessive way she is a loudspeaker of the youth of society today. She destroys herself because she doesn't believe in anything on Earth."
In preparation for the role, she underwent three months of judo lessons and target practice to hone her skills as a government assassin: "I hate guns, I hate violence, I hate judo." Her early ballet training also came in handy for one amusing scene though she modestly downplays her physical gifts, saying only, "I have a chewing gum kind of body. I just forget about the bones." Despite the glamour and danger of her character, Parillaud cautions, "It never happens to me, this kind of story."
After the international success of Nikita, Parillaud left France to star in three films abroad: Map of the Human Heart, Innocent Blood, and Frankie Starlight. She has said regarding the experience of playing a vampire in John Landis's Innocent Blood:
I fell in love with Marie in Innocent Blood because she wasn't born a vampire; she never decided she wanted to be. For me, it was a parable to talk about how you deal with this problem, which is when you are different. You think or you live or you want something different from everyone else. People don't follow you, because it's scary. You are quite alone in your choices.
In 2010 she starred in the French psychological thriller In Their Sleep[3] which was directed by Caroline du Potet and Eric du Potet.[4]
Read more...
Personal life
Parillaud's first husband was Luc Besson, with whom she has a daughter. In 2005 she married Jean Michel Jarre. They divorced in 2010.
Selected filmography
Parillaud at Cannes in 1998
Year
Title
Role
Director
1977
Un amour de sable[5]
uncredited
Christian Lara
1978
L'Hôtel de la plage
Estelle Delambre
Michel Lang
1979
Écoute voir
Chloé/Moune
Hugo Santiago
1980
Girls
Catherine Flavin
Just Jaeckin
Patrizia[6]
Patricia Cook
Hubert Frank
1981
Pour la peau d'un flic
Charlotte
Alain Delon
1983
Le Battant
Nathalie
Alain Delon
1988
Juillet en septembre[7]
Marie
Sébastien Japrisot
1989
Che ora è?
Loredana
Ettore Scola
1990
Nikita
Nikita
Luc Besson
1992
Innocent Blood
Marie
John Landis
1993
Map of the Human Heart
Albertine
Vincent Ward
1994
À la folie
Alice
Diane Kurys
1995
Frankie Starlight
Bernadette
Michael Lindsay-Hogg
1996
Passage à l'acte
Isabelle
Francis Girod
Dead Girl[8]
Helen Catherine Howe
Adam Coleman Howard
1998
The Man in the Iron Mask
Queen Mother Anne of Austria
Randall Wallace
Shattered Image
Jessie Markham
Raúl Ruiz
1999
Une pour toutes
Olga Duclos
Claude Lelouch
2002
Gangsters[9]
Nina Delgado
Olivier Marchal
Sex Is Comedy
Jeanne
Catherine Breillat
2004
Deadlines
Julia Müller
Ludi Boeken and Michael A. Lerner
Promised Land
Anne
Amos Gitai
2005
Tout pour plaire
Florence
Cécile Telerman
2007
Demandez la permission aux enfants
Anna Sebag
Éric Civanyan
Une vieille maîtresse
Mme de Solcy
Catherine Breillat
2009
L'Imbroglio Nel Lenzuolo[10]
Beatrice
Alfonso Arau
2010
In Their Sleep
Sarah
Caroline Du Potet and Eric Du Potet[11]
2012
What the Day Owes the Night
Madame Cazenave
Awards
César Award for Best Actress in 1991 for Nikita
David di Donatello Awards for Best Foreign Actress in 1991 for Nikita
Paris Film Festival for Best Actress in 2004 for Deadlines
Tokyo International Film Festival for Special Mention in 1993 for Map of the Human Heart
Bibliography
Dupont, Joan (September 1992). "Playing with Emotion". Interview.
Gonzalez, Christian (November 1996). "I'm a Complicated Woman". Madame Figaro.
Tolédano, Vincent (November 1996). "Anne Parillaud Passes the Act". L'Officiel.
Heuriger (9 January 1997). "Biographical information compiled from GQ, Entertainment Weekly, Movies USA, L'officiel, and Roadshow". Archived from the original on 25 October 2009.
[ Source: Wikipedia ]