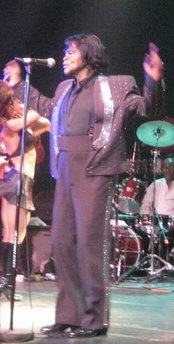 James Brown
Born:
August 4, 1909
Age:
113
Popularity:

Please login to contact James Brown...
Biography
James "Jim" "Buster" R. Brown (born August 4, 1909, date of death unknown) was a Canadian athlete who competed in the 1932 Summer Olympics.
In 1932 he was a member of the Canadian relay team which finished fourth in the Olympic 4×100 metres event.
At the 1930 Empire Games he won the gold medal with the Canadian relay team in the 4×110 yards competition. In the 100 yards contest he was eliminated in the heats.
[ Source: Wikipedia ]