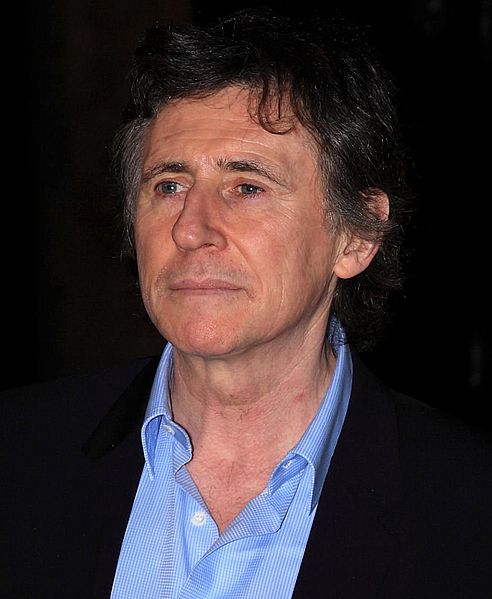 Gabriel Byrne
Birth name:
Gabriel James Byrne
Born:
May 12, 1950
Age:
73
Birthplace:
Dublin, Republic of Ireland
Popularity:

Please login to contact Gabriel Byrne...
Biography
Gabriel James Byrne (born 12 May 1950) is an Irish actor, film director, film producer, writer, cultural ambassador and audiobook narrator. His acting career began in the Focus Theatre before he joined London's Royal Court Theatre in 1979. Byrne's screen debut came in the Irish soap opera The Riordans and the spin-off show Bracken.
He has appeared in over 35 feature films, including Excalibur (1981), Miller's Crossing (1990), The Usual Suspects (1995), Stigmata (1999), End of Days (1999), Spider (2002), Jindabyne (2006), Vampire Academy (2014), The 33 (2015), and Hereditary (2018), and co-wrote The Last of the High Kings (1996). Byrne has also produced several films, including the Academy Award-nominated In the Name of the Father (1993).
One of Byrne's most identifiable roles is that of Paul Weston in the HBO drama In Treatment (2008-2011), for which he won a Golden Globe Award and was nominated for two Emmy Awards and two Satellite Awards.
In 2018, Byrne was awarded the Irish Film and Television Academy Lifetime Achievement Award for his contribution to Irish cinema
Byrne was born in Walkinstown, Dublin, the eldest of six children raised by devoutly Roman Catholic parents: a cooper and soldier, Dan, and a hospital nurse, Eileen (née Gannon) from Elphin, County Roscommon.[1] He has four siblings: Donal, Thomas, Breda, and Margaret; another, Marian, died at an early age.[2]
He attended Ardscoil Éanna in Crumlin, where he later taught Spanish and History.[3] About his early training to become a priest, he said in an interview, "I spent five years in the seminary and I suppose it was assumed that one had a vocation. I realised subsequently that I didn't."[4] He attended University College Dublin, where he studied archaeology and linguistics,[5] becoming proficient in Irish.
He played football in Dublin with Stella Maris.[6]
In January 2011, he spoke in an interview on The Meaning of Life about being sexually abused by priests during his childhood.[7][8]
Read more...
Career
Byrne worked in archaeology when he left UCD. He maintained his love of his language, later writing the first television drama in Irish, Draíocht, on Ireland's national Irish-language television station, TG4, when it began broadcasting in 1996.[9]
Before becoming an actor, Byrne had many jobs, including archaeologist, cook, and Spanish and History schoolteacher at Ardscoil Éanna in Crumlin, Dublin. He started acting at age 29,[5] and began his career on stage with the Focus Theatre and the Abbey Theatre in Dublin. He later joined the Performing Arts Course in Sandymount Dublin 4 (Roslyn Park College) . Byrne came to prominence on the final season of the Irish television show The Riordans,[5] subsequently starring in his own spin-off series, Bracken. His first play for television was Michael Feeney Callan's Love Is ... (RTÉ). He made his film debut in 1981, as King Uther Pendragon in John Boorman's King Arthur epic, Excalibur.[5]
In 1983, he appeared with Richard Burton in the miniseries Wagner, co-starring Laurence Olivier, John Gielgud and Ralph Richardson.[10] In 1985, Byrne starred in the acclaimed political thriller Defence of the Realm, though he subsequently claimed he had been upstaged by his co-star, veteran actor Denholm Elliott: "I amended the actor's cliché to 'Never work with children, animals or Denholm Elliott'."[11]
Byrne holding his Herald Angel, an award given to him at the 2006 Edinburgh International Film Festival.
In 2007 Byrne topped Kerry Film Festival's jury lineup.[12]
Upon his return to theatre in 2008, he appeared as King Arthur in Camelot with the New York Philharmonic from 7 to 10 May, following the footsteps of veteran actors Richard Burton and Richard Harris. Byrne was cast in a film adaptation of Flann O'Brien's metafictional novel At Swim-Two-Birds, alongside Colin Farrell and Cillian Murphy. Actor Brendan Gleeson was set to direct the film.[13] In October 2009, however, Gleeson expressed fear that, should the Irish Film Board be abolished as planned by the Irish State, the production might fall through.[14]
Byrne starred as therapist Paul Weston in the HBO series In Treatment from 2008 to 2010. He was named as TV's "latest Dr. McDreamy" by The New York Times[15] for this role, and won the Golden Globe Award for Best Actor in a Drama Series in 2008. He also received his first Emmy Award nomination (Best Lead Actor in a Drama Series) for the 60th Primetime Emmy Awards that same year.[citation needed]
In 2011, Byrne signed up to appear in a movie by director Costa Gavras; Le Capital,[16] an adaptation of Stéphane Osmont's novel of the same name. In 2013, he starred as Earl Haraldson in the first season of Vikings opposite Travis Fimmel and Clive Standen.[citation needed]
In 2017, he appeared in Mad to Be Normal (previously titled Metanoia), a biopic of the Scottish psychiatrist R. D. Laing, produced by Gizmo Films.[17]
He was cultural ambassador for Ireland until he criticised the tourism initiative The Gathering, describing it as an attempt by Ireland's politicians and media to fleece wealthy Americans.[18] Byrne criticised the marketing strategy employed by Guinness known as Arthur's Day as "a cynical piece of exercise in a country which has a huge drinking problem."[19]
Personal life
| | |
| --- | --- |
| | This section of a biography of a living person needs additional citations for verification. Please help by adding reliable sources. Contentious material about living persons that is unsourced or poorly sourced must be removed immediately, especially if potentially libelous or harmful. |
Byrne had a 12-year relationship with the TV producer and presenter, Aine O'Connor, from 1974-86.[20]
He had begun a relationship with actress Ellen Barkin, and relocated to New York City to be with her. A year later, in 1988, Byrne married Barkin, with whom he has two children, John "Jack" Daniel (born 1989) and Romy Marion (born 1992). The couple separated amicably in 1993, and then divorced in 1999. Byrne currently resides in Manhattan.[21]
Byrne is actively involved in various charities. In 2004, Byrne was appointed a UNICEF Ireland Ambassador. He became a patron of Croí (The West of Ireland Cardiology Foundation) in 1997 in response to the care given to his mother while she was a patient in a Galway hospital.[citation needed]
At the 5th Jameson Dublin International Film Festival in 2007, Byrne was presented with the first of the newly created Volta awards, for lifetime achievement in acting. He received the Honorary Patronage of the University Philosophical Society, of Trinity College, Dublin on 20 February 2007. In November 2007, he was awarded an honorary degree by the National University of Ireland, Galway; the president of the University, Iognáid Ó Muircheartaigh, said that this award is in recognition of the actor's "outstanding contribution to Irish and international film".[22]
Although the actor is noted as a fiercely private person, he released a documentary for the 20th Galway Film Fleadh in the summer of 2008 called Stories from Home, an intimate portrait about his life. It premiered in the US in September 2009 at the Los Angeles Irish Film Festival.[23]
Byrne mentioned in interviews and his 1995 autobiography, Pictures in My Head that he hates being called "brooding". He has been listed by People as one of the "Sexiest Men Alive". Entertainment Weekly has also dubbed Byrne as one of the hottest celebrities over the age of 50.[24]
Byrne married his partner, Hannah Beth King, on 4 August 2014 at Ballymaloe House in County Cork, Ireland.[25] The couple had a baby girl in February 2017.[26]
Filmography
Film
Year
Title
Role
Notes
1978
On a Paving Stone Mounted[27]
Unknown character
1981
Love Is ...
Larry
1981
Excalibur
Uther Pendragon
1983
Hanna K.
Joshua Herzog
1983
The Keep
Sturmbannfuhrer Erich Kaempffer
1984
Reflections
William Masters
1985
Defence of the Realm
Nicholas 'Nick' Mullen
1986
Gothic
Lord Byron
1987
Lionheart
The Black Prince
1987
Hello Again
Dr. Kevin Scanlon
1987
Julia and Julia
Paolo Vinci
1987
Siesta
Augustine
1988
The Courier
Val
1989
A Soldier's Tale
Saul
1989
Dark Obsession
Lord Hugo Bruckton
1990
Miller's Crossing
Tom Reagan
1990
Shipwrecked
Lt. John Merrick
1992
Into the West
Papa Reilly
Also associate producer
1992
Cool World
Jack Deebs
1993
Point of No Return
Bob
1993
A Dangerous Woman
Colin Mackey
1993
In the Name of the Father
Executive producer
1994
A Simple Twist of Fate
John Newland
1994
Trial by Jury
Daniel Graham
1994
Little Women
Professor Friedrich Bhaer
1994
Prince of Jutland
Fenge
1995
The Usual Suspects
Dean Keaton
National Board of Review Award for Best Cast
1995
Dead Man
Charlie Dickinson
1995
Frankie Starlight
Jack Kelly
1996
Mad Dog Time
Ben London
1996
The Last of the High Kings
Jack Griffin
Also writer and executive producer
1996
Somebody Is Waiting
Roger Ellis
Also executive producer
1996
Dr. Hagard's Disease
Unreleased; also executive producer
1997
Smilla's Sense of Snow
The Mechanic
1997
The End of Violence
Ray Bering
1997
This Is the Sea
Rohan
1998
Polish Wedding
Bolek
1998
The Man in the Iron Mask
D'Artagnan
1998
The Brylcreem Boys
Sean O'Brien
Also co-producer
1998
Quest for Camelot
Sir Lionel
Voice
1998
Enemy of the State
Fake Brill
1999
Stigmata
Father Andrew Kiernan
Nominated—Blockbuster Entertainment Award for Favorite Supporting Actor - Horror
Nominated—Razzie Award for Worst Supporting Actor
1999
End of Days
The Man
Nominated—Razzie Award for Worst Supporting Actor
2000
Canone inverso
Jeno Varga
2000
Mad About Mambo
Also executive producer
2002
Virginia's Run
Ford Lofton
2002
Spider
Bill Cleg
2002
Emmett's Mark
Jack Marlow/Stephen Bracken
2002
Horses: The Story of Equus
Narrator (voice)
2002
Ghost Ship
Captain Sean Murphy
2003
Shade
Charlie Miller
2003
Flight from Death
Narrator (voice)
2004
Vanity Fair
The Marquess of Steyne
2004
P.S.
Peter Harrington
2004
The Bridge of San Luis Rey
Brother Juniper
2005
Assault on Precinct 13
Captain Marcus Duvall
2005
Wah-Wah
Harry Compton
2006
Played
Eddie
2006
Jindabyne
Stewart Kane
Nominated—Australian Film Institute Award for Best Actor in a Leading Role
2007
Emotional Arithmetic
Christopher Lewis
2008
2:22
Detective Swain
Uncredited
2009
Butte, America
Narrator
Voice
Documentary
2009
Perrier's Bounty
The Reaper
Voice
2009
Leningrad
Phillip Parker
2012
Le Capital
Dittmar Rigule
2012
I, Anna
Detective Bernie Reid
2013
Just a Sigh (fr) (Le Temps de l'aventure)
Doug
2013
All Things to All Men
Joseph Corsco
2014
Vampire Academy
Victor Dashkov
2015
The 33
Andre Sougarret
2015
Louder Than Bombs
Gene Reed
2015
Nobody Wants the Night
Bram Trevor
2016
Carrie Pilby
Mr. Pilby
2016
No Pay, Nudity
Lawrence Rose
2017
Mad to Be Normal
Jim
2017
Lies We Tell
Donald
2018
In the Cloud
Doc Wolff
2018
Hereditary
Steve Graham
Also executive producer
2018
Atlantic Salmon: Lost at Sea
Narrator (voice)
Television
Year
Title
Role
Notes
1978-1979
The Riordans
Pat Barry
Soap opera
1980-1982
Bracken
Pat Barry
Soap opera
1981
Strangers
Johnny Maguire
Episode: "The Flowers of Edinburgh"
1981
The Search for Alexander the Great
Ptolemy
4 episodes
1982
Joyce in June
Keogh / Blazes Boylan
Television film
1983
Wagner
Karl Ritter
3 episodes
1985
Christopher Columbus
Christopher Columbus
4 episodes
1985
Mussolini: The Untold Story
Vittorio Mussolini
6 episodes
1993
Intimate Portrait
Narrator (voice)
Episode: "Kim Cattrall"
1994
Screen Two
The Good Thief
Episode: "All Things Bright and Beautiful"
1995
Buffalo Girls
Teddy Blue
Television film
1995
Saturday Night Live
Himself (host) / Various characters
Episode: "Gabriel Byrne/Alanis Morissette"
1996
Draíocht
Father
Television film
1997
Glenroe
Pat Barry
Episode: "Miley's New Bullock"
1997
Weapons of Mass Distraction
Lionel Powers
Television film
Nominated—Satellite Award for Best Actor - Miniseries or Television Film
2000
Madigan Men
Benjamin "Ben" Madigan
12 episodes; also co-executive producer
2008-2010
In Treatment
Dr. Paul Weston
106 episodes
Golden Globe Award for Best Actor - Television Series Drama
Nominated—Primetime Emmy Award for Outstanding Lead Actor in a Drama Series
Nominated—Satellite Award for Best Actor - Television Series Drama
2012
Secret State
Tom Dawkins
4 episodes
2013
Vikings
Earl Haraldson
6 episodes
2014
Quirke
Quirke
3 episodes
2016
Marco Polo
Pope Gregory X
Episode: "Let God's Work Begin"
2018
Maniac
Porter Milgrim
5 episodes
Stage
| Year | Theatre | Title | Role | Notes |
| --- | --- | --- | --- | --- |
| 2000 | Walter Kerr Theatre (Broadway) | A Moon for the Misbegotten | James 'Jim' Tyrone, Jr. | Nominated for a Tony Award (Best Actor in a Play) and Drama Desk Award (Outstanding Actor in a Play); Winner of the Theatre World Award |
| 2002 | Bleecker Street Theatre (Off-Broadway) | The Exonerated | Kerry Max Cook | Replacement[28] |
| 2005 | Studio 54 (Broadway) | A Touch of the Poet | Cornelius Melody | Winner of the Outer Critics Circle Award for Outstanding Actor in a Play |
| 2008 | Avery Fisher Hall | Camelot | King Arthur | Performance for the New York Philharmonic's annual musical event from 7-10 May 2008 |
| 2016 | American Airlines Theatre (Broadway) | Long Day's Journey into Night | James Tyrone | Nominated for a Tony Award (Best Actor in a Play) |
Awards and nominations
Year
Event
Category
Outcome
Notes
1979
Jacob's Awards
Jacob's Award for Best Actor in a TV Series (Drama)
Won
For Bracken
1987
Fantasporto
International Fantasy Film Award for Best Actor
Won
For Gothic and Defence of the Realm
1995
National Board of Review of Motion Pictures
NBR Award for Best Acting by an Ensemble
Won
For The Usual Suspects
1998
Satellite Awards
Golden Satellite Award for Best Performance by an Actor in a Mini-Series or Motion Picture Made for Television
Nominated
For Weapons of Mass Distraction
Grammy Awards
Grammy Award for Best Spoken Word Album (Children)
Nominated
For The Star-Child and The Nightingale and the Rose (Oscar Wilde)
1999
Cinequest Film Festival
Maverick Tribute Award
Won
2000
Theatre World Awards
Theatre World Award for Acting
Won
For A Moon for the Misbegotten
Tony Awards
Tony Award for Best Performance by a Leading Actor in a Play
Nominated
For A Moon for the Misbegotten
Razzie Awards
Razzie Award for Worst Supporting Actor
Nominated
For End of Days and Stigmata
Blockbuster Entertainment Awards
Blockbuster Entertainment Award for Favourite Actor (Horror)
Nominated
For Stigmata
2005
Irish Film and Television Awards
IFTA Award for Best Lead Actor in a Feature Film
Nominated
For Wah-Wah
2006
Inside Film Awards
IF Award for Best Actor
Nominated
For Jindabyne
Australian Film Institute Awards
AFI Award for Best Lead Actor
Nominated
For Jindabyne
Outer Critics Circle Awards
Outer Critics Circle Award for Outstanding Actor in a Play
Won
For A Touch of the Poet
2007
Jameson Dublin International Film Festival
Volta Award for Lifetime Achievement in Acting
Won
This was the first year for the presentation of the award.
2008
Irish Film and Television Awards
IFTA Award for Best Lead Actor in a Feature Film
Nominated
For Jindabyne
Primetime Emmy Awards
Emmy Award for Outstanding Lead Actor in a Drama Series
Nominated
For In Treatment
Dingle Film Festival
Gregory Peck Excellence in the Art of Film Award
Won
This is the first year for the presentation of the award, which was named in honour of the late Gregory Peck.
Golden Globe Awards
Golden Globe Award for Best Performance by an Actor in a Television Series - Drama
Won
For In Treatment
Satellite Awards
Golden Satellite Award for Best Performance by an Actor in a Television Series - Drama
Nominated
For In Treatment
2009
Primetime Emmy Awards
Emmy Award for Outstanding Lead Actor in a Drama Series
Nominated
For In Treatment
2016
Tony Awards
Tony Award for Best Performance by a Leading Actor in a Play
Nominated
For Long Day's Journey into Night
[ Source: Wikipedia ]