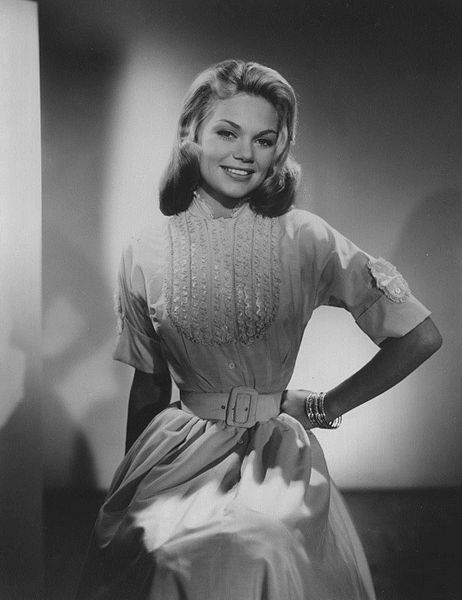 Dyan Cannon
Birth name:
Samille Diane Friesen
Born:
January 4, 1937
Age:
86
Birthplace:
Tacoma, Washington, U.S.
Popularity:

Please login to contact Dyan Cannon...
Biography
Dyan Cannon (born Samille Diane Friesen; January 4, 1937) is an American actress, director, screenwriter, producer, and editor. She has been nominated for three Academy Awards.
Cannon was born Samille Diane Friesen in Tacoma, Washington, on January 4, 1937, the daughter of housewife Claire (
née
Portnoy) and life insurance salesman Ben Friesen.[1] She was raised in the Ashkenazi Jewish faith of her mother, who was a Russian immigrant, though her father was Baptist.[2] She attended West Seattle High School and University of Washington. Her younger brother is jazz musician
David Friesen
.
Read more...
Career
Early TV appearances
Cannon guest starred on TV shows like Have Gun - Will Travel, Target, Highway Patrol (several times), Playhouse 90, Lock-Up, Zane Grey Theater, 77 Sunset Strip, Hotel de Paree, and Wanted: Dead or Alive.
Cannon made her film debut in The Rise and Fall of Legs Diamond (1960). She followed it with This Rebel Breed (1960).
However, in the 1960s, Cannon mostly focused on the small screen: The Detectives, Johnny Ringo, Tombstone Territory, Two Faces West, Bat Masterson (several times), Hawaiian Eye, The Aquanauts, Follow the Sun, and Ben Casey.
She had a regular role on the short-lived soap opera Full Circle and guest starred on The Untouchables, The Red Skelton Hour, Ripcord, Stoney Burke, Mr. Broadway, The Reporter, Gunsmoke, Burke's Law and Medical Center.
In 1963, Cannon joined the national touring production of the Broadway musical How to Succeed in Business Without Really Trying, in which she played Rosemary.
Cannon had another role in a feature with The Murder Game (1965), then took several years off.
Film stardom
Cannon's first major film role came in Bob & Carol & Ted & Alice (1969), which earned her Academy Award and Golden Globe nominations.
In 1971 she starred in five films: The Love Machine, from the novel by Jacqueline Susann; Doctors' Wives, with Gene Hackman; The Anderson Tapes with Sean Connery; The Burglars, with Jean-Paul Belmondo; and Such Good Friends, for which she received a Golden Globe nomination for Best Actress.
Cannon starred opposite Burt Reynolds in Shamus (1973) as well as the mystery The Last of Sheila, playing an agent based on Sue Mengers that year, and gave a critically acclaimed performance in Child Under a Leaf in 1974.
She starred in the TV movie Virginia Hill (1974) with Harvey Keitel. Following this she took a four-year absence from acting.[3]
Director
Cannon enrolled in the Women's Directing Workshop of the American Film Institute. She wrote, produced and directed a 45-minute film, Number One, which earned an Oscar nomination. It was a story about adolescent sexual curiosity.[4]
In 1978, Cannon co-starred in Revenge of the Pink Panther. That same year, she appeared in Heaven Can Wait, for which she received another Oscar nomination and won a Golden Globe Award for Best Supporting Actress.
In 1976, she hosted Saturday Night Live during its first season and she guest starred in the fourth season of The Muppet Show in 1979.[5]
She starred in a TV movie Lady of the House (1978).
1980s
In the 1980s, Cannon, who is also a singer/songwriter, appeared in Honeysuckle Rose (1980) with Willie Nelson, Coast to Coast (1980) with Robert Blake, Author! Author! (1982) with Al Pacino, and Deathtrap (1982) with Christopher Reeve and Michael Caine.
She starred in a TV movie Having It All (1982) and a mini series Master of the Game (1985). She did Arthur the King (1985) and another mini series Jenny's War (1985).[6]
For her contributions to the film industry, Cannon was inducted into the Hollywood Walk of Fame in 1983 with a motion pictures star located at 6608 Hollywood Boulevard.[7]
After Rock 'n' Roll Mom (1988) for Disney she had a supporting role in Caddyshack II (1988).[8]
1990s
Cannon wrote, directed, and starred in The End of Innocence (1990). She was in Jailbirds (1991), Christmas in Connecticut (1992), The Pickle (1993), and Based on an Untrue Story (1993).[9]
She had a guest role on Diagnosis Murder, A Perry Mason Mystery, The Naked Truth, The Rockford Files: If the Frame Fits... (1996) and starred in Beverly Hills Family Robinson (1997), That Darn Cat (1997), 8 Heads in a Duffel Bag (1997), Allie & Me (1997) and Out to Sea (1997) with Walter Matthau and Jack Lemmon.
She could also be seen in guest roles in The Practice, Arli$$, and Ally McBeal, and had roles in The Sender (1998), Harlequin Mills & Boon: Diamond Girl (1998),Kiss of a Stranger (1998), and Black Jaq (1998).
Later career
Cannon had a role in My Mother, the Spy (2000), and a regular part in the TV series Three Sisters (2001-02), as well as the film Kangaroo Jack (2003).
In 2005, she appeared in Boynton Beach Club, a movie about aging Floridians who have just lost their spouses.
Her later roles included A Kiss at Midnight (2008), and Women Without Men (2010). She wrote and directed another short, Unleashed (2010).
Personal life
On July 22, 1965, Cannon married actor Cary Grant, who was 33 years her senior. They had one daughter, Jennifer (born February 26, 1966), who also is an actress. They were divorced on March 21, 1968. She married real estate investor Stanley Fimberg in 1985. They divorced in 1991.
In 1972, Cannon revealed that she engaged in primal therapy.[10] She is an avid fan of the Los Angeles Lakers and has attended Lakers games for over three decades. She is a devout born-again Christian.[2][11]
Filmography
Year
Title
Role
Notes
1960
The Rise and Fall of Legs Diamond
Dixie
This Rebel Breed
Wiggles
(billed as Diane Cannon)
1969
Bob & Carol & Ted & Alice
Alice Henderson
National Society of Film Critics Award for Best Supporting Actress
New York Film Critics Circle Award for Best Supporting Actress
Nominated—Academy Award for Best Supporting Actress
Nominated—Golden Globe Award for Best Actress - Motion Picture Musical or Comedy
Nominated—Golden Globe Award for New Star of the Year - Actress
1971
Doctors' Wives
Lorrie Dellman
The Anderson Tapes
Ingrid
The Love Machine
Judith Austin
The Burglars
Lena
Such Good Friends
Julie Messinger
Nominated—Golden Globe Award for Best Actress - Motion Picture Drama
1973
Shamus
Alexis Montaigne
The Last of Sheila
Christine
(Cannon's character is believed to have been based on Sue Mengers.)
1974
Child Under a Leaf
Domino
Virginia Hill
Virginia Hill
(TV movie)
1976
Number One
Matt's mother
Writer, director, producer, film editor
Nominated—Academy Award for Best Live Action Short Film
1978
Heaven Can Wait
Julia Farnsworth
Golden Globe Award for Best Supporting Actress - Motion Picture
Saturn Award for Best Supporting Actress
Nominated—Academy Award for Best Supporting Actress
Revenge of the Pink Panther
Simone Legree
Lady of the House
Sally Stanford
(TV movie)
1980
Honeysuckle Rose
Viv Bonham
Cannon also sings three songs on the soundtrack:
"Two Sides To Every Story," "Loving You Is Easier," and "Unclouded Day."
Coast to Coast
Madie Levrington
1982
Deathtrap
Myra Bruhl
Nominated—Golden Raspberry Award for Worst Supporting Actress
Author! Author!
Alice Detroit
1984
Master of the Game
Kate McGregor-Blackwell
(TV miniseries, based on the novel written by Sidney Sheldon)
1985
Jenny's War
Jenny Baines
(TV)
1988
Rock & Roll Mom
Annie Hackett
(TV)
Cannon also does her own singing here; at first, however, her character is kept almost anonymous.
She's Having a Baby
Herself
(uncredited)
Caddyshack II
Elizabeth Pearce
1990
The End of Innocence
Stephanie
(also director and writer)
1991
Jailbirds
Rosie LaCroix
(TV)
1992
Christmas in Connecticut
Elizabeth Blane
(TV)
1993
The Pickle
Ellen Stone
1996
The Rockford Files
Jess Wilding
1997
Allie & Me
Karen Schneider
That Darn Cat
Mrs. Flint
8 Heads in a Duffel Bag
Annette Bennett
Out to Sea
Liz LaBreche
1997-2000
Ally McBeal
The Honorable Judge Jennifer 'Whipper' Cone
(17 episodes)
Nominated—Viewers for Quality Television Award for Best Recurring Player
1998
The Sender
Gina Fairfax
Diamond Girl
Abby Montana
(TV)
1999
Kiss of a Stranger
Leslie
2001
Three Sisters
Honey Bernstein-Flynn
TV series
2003
Kangaroo Jack
Anna Carbone
2004
After the Sunset
Herself at the Basketball Game
(uncredited)
2005
Boynton Beach Club
Lois
2008
A Kiss At Midnight
Kay Flowers
(TV)
Charities
Dyan Cannon supports the following charitable causes: Autism, Children.
[ Source: Wikipedia ]