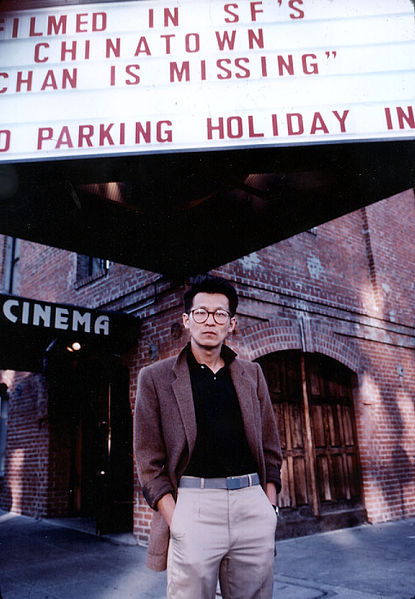 Wayne Wang
Born:
January 12, 1949
Age:
74
Birthplace:
British Hong Kong
Popularity:

Please login to contact Wayne Wang...
Biography
Wayne Wang (traditional Chinese: 王穎; simplified Chinese: 王颖; pinyin: Wáng Yǐng; Jyutping: Wong4 Wing6; born January 12, 1949) is a Hong Kong-born American film director.
Wang was born and raised in Hong Kong, and named after his father's favorite movie star,
John Wayne
.[1] When he was 17, his parents arranged for him to move to the United States to study, to prepare for medical school. Wang, however, soon put this plan aside when his 'eyes were completely opened' by new experience, and as he turned to the arts,[1] studying film and television at California College of Arts and Crafts in Oakland.[2]
Chan Is Missing (1982), Dim Sum: A Little Bit of Heart (1985), and Eat a Bowl of Tea (1989) established his reputation. He is best known for The Joy Luck Club (1993), Maid in Manhattan (2002), and the independent features Smoke (1995) and Anywhere but Here (1999). At the 2007 Toronto International Film Festival, Wang premiered two feature films, A Thousand Years of Good Prayers and The Princess of Nebraska,[3] as well as appearing in the Arthur Dong documentary film Hollywood Chinese.[4]
He won the Golden Shell at the San Sebastian Film Festival in September 2007 for A Thousand Years of Good Prayers.
In 2016, he won a Lifetime Achievement Award at the San Diego Asian Film Festival.[5]
Read more...
Personal life
He is married to a former Miss Hong Kong, Cora Miao, and lives in San Francisco and New York City.
Director filmography
A Man, a Woman, and a Killer (1975)
Chan Is Missing (1982)
Dim Sum: A Little Bit of Heart (1985)
Slam Dance (1987)
Dim Sum Take Out (1988)
Eat a Bowl of Tea (1989)
Life Is Cheap... But Toilet Paper Is Expensive (1989)
Strangers (1992), Erotic film consisted of three shorts, co-directed by Joan Tewkesbury and Daniel Vigne
The Joy Luck Club (1993)
Smoke (1995)
Blue in the Face (1995)
Chinese Box (1997)
Anywhere but Here (1999)
The Center of the World (2001)
Maid in Manhattan (2002)
Because of Winn-Dixie (2005)
Last Holiday (2006)
A Thousand Years of Good Prayers (2007)
The Princess of Nebraska (2008)
Chinatown Film Project (2009)
Snow Flower and the Secret Fan (2011)
Soul of a Banquet (2014) documentary on Cecilia Chiang[6]
While the Women Are Sleeping (2016)
[ Source: Wikipedia ]