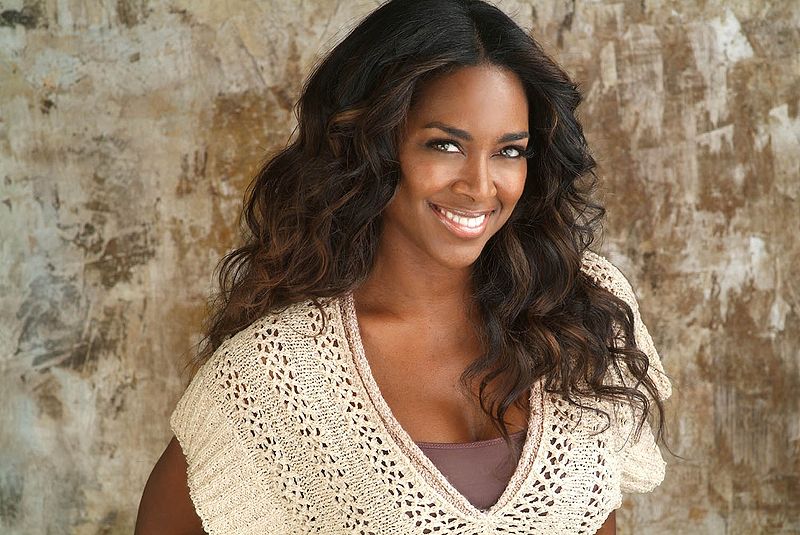 Kenya Moore
Born:
January 24, 1971
Age:
52
Birthplace:
Detroit, Michigan, U.S.
Popularity:

Please login to contact Kenya Moore...
Biography
Kenya Summer Moore Daly[4] (born January 24, 1971),[1] is an American actress, model, producer, author, television personality, and entrepreneur. She co-starred in the Bravo series The Real Housewives of Atlanta from 2012 to 2018 and was a member of the cast of The Celebrity Apprentice 7 in 2015. Moore rose to prominence in 1993 after winning the Miss USA contest which led her to compete in that year's Miss Universe pageant ultimately landing her among the top six, but she did not take home the crown. She subsequently appeared in minor roles in films including Waiting To Exhale (1995) and Deliver Us From Eva (2003). Moore has produced several film projects, had a book published, and starred in her own exercise video.
Moore was born in Detroit, Michigan,[1][5] the daughter of teenagers Patricia Moore and Ronald Grant[6], and was raised by her paternal grandmother Doris Grant[7][8][9](1931-2017)[10] and aunt after her mother abandoned her at three days old. The reality TV show star revealed that her mother never named her. "Since birth, my mother made the decision at age 16 to pretend she never had me. She has never spoken to me," Kenya wrote. "Even if present in the same room with other people and family, she pretends that I simply don't exist. She pretends I'm invisible," Kenya revealed on her Bravo blog.[11] Moore graduated from Cass Technical High School in 1989[12] and attended Wayne State University, where she majored in psychology and minored in communication.[13]
Read more...
Career
Modeling and pageants
Moore began modeling at the age of 14 and in the course of her modeling career was the January 1992 cover girl for Chicago-based Johnson Publishing Company's Ebony Man's (EM) magazine.[14] She also became a model for the Ebony Fashion Fair cosmetic line. At 22, Moore won Miss Michigan USA (1993) and then became the second African American woman to win Miss USA. She then represented the United States in the Miss Universe 1993 pageant and placed sixth.[15]
Post-pageant
Moore had small, background parts in television programs including: The Fresh Prince of Bel-Air, Meet The Browns, Homeboys in Outer Space, Sparks, Smart Guy, Video Soul Living Single, Damon, In the House, The Jamie Foxx Show, The Parent 'Hood, The Steve Harvey Show, Martin, Nubian Goddess, Men, Women & Dogs, The Parkers, Under One Roof, and Girlfriends[citation needed]. She has also appeared on the covers of Glamour, Seventeen, Ebony, and Essence magazines and can be seen in the music videos for Jermaine Dupri's "Money Ain't a Thang" (1998), Nas's "Street Dreams" (1996), Shai's "I Don't Wanna Be Alone" (1996),[16] and Tupac's "Temptations".[17] Additionally, Moore has appeared in several films: Waiting to Exhale (1995), Senseless (1998), Trois (2000), Deliver Us from Eva (2003), Brothers in Arms (2005), Cloud 9 (2006), I Know Who Killed Me (2007), and Trapped: Haitian Nights (2010).[citation needed] Her advice book "Game, Get Some!" was published in November 2007.[13] In May 2012, Moore joined the season five cast of Bravo's The Real Housewives of Atlanta.[18] In 2013, she released a workout DVD titled Kenya Moore: Booty Boot Camp.[19] In 2015 Moore was cast on The Celebrity Apprentice 7.[20]
Film production
Moore has also produced and directed various projects, and launched her own company, Moore Vision Media in 2008.[21] Moore Vision Media produced the erotic thriller "The Confidant". Moore is credited as producer/director of the film Trapped: Haitian Nights.[22] After the project lost its director, Moore took over the production and completed the film. When the film failed to find distribution, Moore founded Moore Vision Media, an independent movie production and home-video distribution company.[21] The company's first production was The Confidant, released by Universal Vivendi on August 24, 2010.[23]
Personal life
Moore married in June 2017 to businessman and restaurant owner[24] Marc Daly.[25][26] Moore announced in April 2018, that they are expecting their first child.[27] On November 4, 2018, Moore gave birth to a girl, named Brooklyn Doris Daly.[28][29] Per Moore, Brooklyn is in reference to the location she met her husband Marc, and Doris is after her late grandmother who raised her.[30]
Filmography
Film
Year
Film
Role
Notes
1995
Waiting to Exhale
Denise
[31]
1998
Senseless
Lorraine
[32]
2000
Trois
Jasmine Davis
[33]
2001
No Turning Back
Lia
2003
Deliver Us From Eva
Renee Johnson
[34]
Hot Parts
Passion
2004
Nas: Video Anthology Vol. 1
Herself
2005
Resurrection: The J.R. Richard Story
Leticia
Brothers in Arms
Mara
2006
Cloud 9
Champagne
2007
I Know Who Killed Me
Jazmin
[35]
2010
Trapped: Haitian Nights
Nadine
The Confidant
Eden Patterson
[36]
2013
Dolls of Voodoo
Nadine
2016
Sharknado: The 4th Awakens
Monique
Television
Year
Show
Role
Notes
1994
The Fresh Prince of Bel-Air
Dana
Mothers Day
1996
Martin
Lena Bozack
You're All I Need
Homeboys in Outer Space
Nefertiti
Super Bad Foxy Lady Killer or Ty and Morris Get the Shaft
1997
Sparks
Ms. Collins
I, Spy
Smart Guy
Vivian Kennedy
Brother, Brother
Living Single
Lisa DeLongPre
One Degree of Separation
Nubian Goddess
Herself
Host
1998
Damon
Julia Burton
The Designer
The Steve Harvey Show
Miss Gerard
Educating Piggy
1999
The Jamie Foxx Show
Heidi
Change of Heart
1998–1999
The Parent 'Hood
Celeste
Wedding Bells Blues,

A Sister Scorned

1999
In The House
Valerie Bridgeforth
6 episodes
2001
Men, Women, & Dogs
Carmen
Sick as a Dog
2002
The Parkers
Herself
It's Showtime
2004
Girlfriends
Kara
Maybe Baby,

New York Bound

2012-2018
The Real Housewives of Atlanta
Herself
Main Cast (season 5-10)
2013
Walk This Way
n/a
Abstinence
2015
The Celebrity Apprentice 7
Herself
7th Place
2015
The Millionaire Matchmaker
Herself
[ Source: Wikipedia ]