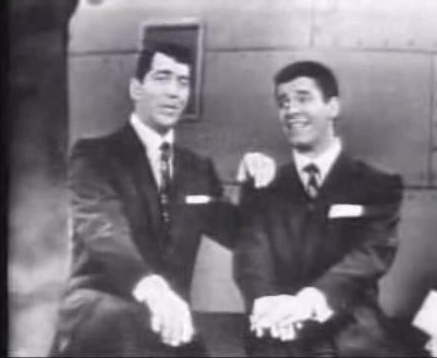 Jerry Lewis
Born:
March 16, 1926
Age:
97
Popularity:

Please login to contact Jerry Lewis...
Biography
Jerry Lewis (AM) (born March 16, 1926) is an American comedian, actor, singer, film producer, film director, screenwriter and humanitarian. He is known for his slapstick humor in film, television, stage, radio and recording. His career began in 1946, with an act together with actor, singer and recording artist Dean Martin, forming the popular team of Martin and Lewis.
The pair performed live in nightclubs, and in television programs, theatrical movies and radio shows until 1956, when the two men parted ways after ten years as a duo. Then since 1957, as a solo, Lewis went on to star in many more films, such as The Delicate Delinquent (his debut as film producer), The Bellboy (his debut as film director, screenwriter and development of video assist), and The Nutty Professor, as well as many television shows and appearances, music albums, live concerts and more.
Lewis served as national chairman of the Muscular Dystrophy Association while, for over 40 years, hosted the annual Labor Day broadcast of the Jerry Lewis MDA Telethon. Lewis has won several awards for lifetime achievements from the American Comedy Awards, Los Angeles Film Critics Association, Venice Film Festival, Academy of Motion Picture Arts and Sciences and two stars on the Hollywood Walk of Fame.
Read more...
Early life
He was born Joseph Levitch (some sources say Jerome Levitch) on March 16, 1926, in Newark, New Jersey, to Russian Jewish parents. His father, Daniel Levitch (1902-1980), was a master of ceremonies and vaudeville entertainer who used the professional name Danny Lewis. His mother, Rachel ("Rae") Levitch (née Brodsky), was a piano player for a radio station. Lewis started performing at age five and would often perform alongside his parents in the Catskill Mountains in New York State. By 15 he had developed his "Record Act", in which he exaggeratedly mimed the lyrics to songs on a phonograph. He used the professional name Joey Lewis, but soon changed it to Jerry Lewis to avoid confusion with comedian Joe E. Lewis and heavyweight boxing champion Joe Louis. He dropped out of Irvington High School in the tenth grade. He was a "character" even in his teenage years pulling pranks in his neighborhood including sneaking into kitchens to steal fried chicken and pies. During World War II he was rejected for military service because of a heart murmur.
Career
Teaming with Dean Martin
Main article: Martin and Lewis
Lewis initially gained attention as part of a double act with singer Dean Martin, who served as straight man to Lewis' zany antics in the Martin and Lewis comedy team. The performers were different from most comedy acts of the time because they relied on their interaction instead of planned skits. They quickly rose to national prominence, first with their popular nightclub act, next as stars of their own radio program. Martin and Lewis made many appearances on early live television, their first on the June 20, 1948, debut broadcast of Toast of the Town with Ed Sullivan on CBS (later The Ed Sullivan Show). This was followed on October 3, 1948, by an appearance on the NBC series Welcome Aboard, then a stint as the first of a series of hosts of The Colgate Comedy Hour in 1950. The duo began their Paramount film careers as ensemble players in My Friend Irma (1949), based on the popular radio series of the same name. This was followed by a sequel My Friend Irma Goes West (1950).
Starting with At War with the Army (1950), Martin and Lewis were the stars of their own vehicles, in fourteen additional titles at Paramount, ending with Hollywood or Bust (1956). All sixteen movies were produced by Hal B. Wallis. Attesting the team's popularity, DC Comics published the best-selling The Adventures of Dean Martin and Jerry Lewis comics from 1952 to 1957. As Martin's roles in their films became less important over time the partnership came under strain. Martin's participation became an embarrassment in 1954 when Look magazine used a publicity photo of the team for the magazine cover but cropped Martin out of the photo. The partnership ended on July 24, 1956.
Post Martin and Lewis-era
While both Martin and Lewis went on to successful solo careers, for years neither would comment on the split nor consider a reunion. They made occasional public appearances together between their breakup and 1961 but were not seen together until a surprise appearance by Martin on the Labor Day Muscular Dystrophy Telethon in 1976, arranged by Frank Sinatra. The pair eventually reconciled in the late 1980s after the death of Martin's son, Dean Paul Martin, in 1987. In 1989, the two men were seen together on stage for the last time when Martin was making what would be his final live performances at Bally's Hotel and Casino in Las Vegas. Lewis pushed out a birthday cake for Martin's 72nd birthday and sang "Happy Birthday" to him, and joking, "why we broke up, I'll never know."
Solo
Main article: Jerry Lewis performances
1950s to 1970s
After the split from Martin, Lewis remained at Paramount and became a comedy star in his own right with his first film as a solo comic, The Delicate Delinquent (1957). Meanwhile, DC Comics published a new comic book series The Adventures of Jerry Lewis from 1957 to 1971. Teaming with director Frank Tashlin, whose background as a Warner Bros. Looney Tunes cartoon director suited Lewis's brand of humor, he starred in five more films, and even appeared uncredited as Itchy McRabbitt in Li'l Abner (1959). Lewis tried his hand at releasing solo music in the 1950s, having a chart hit with the song "Rock-a-Bye Your Baby with a Dixie Melody" (a song largely associated with Al Jolson and later re-popularized by Judy Garland) as well as the song, "It All Depends on You" in 1958. He eventually released his own album titled, Jerry Lewis Just Sings. By the end of his contract with producer Hal B. Wallis, Lewis had several productions of his own under his belt. In 1959, a contract between Paramount Pictures and Jerry Lewis Productions was signed specifying a payment of $10 million plus 60% of the profits for 14 films over a seven-year period.
In 1960, Lewis finished his contract with Wallis with Visit to a Small Planet (1960), and wrapped up work on his own production, Cinderfella, which was postponed for a Christmas 1960 release, and Paramount, needing a quickie feature film for its summer 1960 schedule, held Lewis to his contract to produce one. Lewis came up with The Bellboy. Using the Fontainebleau Hotel in Miami as his setting—and on a small budget, with a very tight shooting schedule, and no script—Lewis shot the film by day and performed at the hotel in the evenings. Bill Richmond collaborated with him on the many sight gags. Lewis later revealed that Paramount was not happy financing a 'silent movie' and withdrew backing. Lewis used his own funds to cover the $950,000 budget. During production Lewis developed the technique of using video cameras and multiple closed circuit monitors, which allowed him to review his performance instantly. His techniques and methods, documented in his book and his USC class, enabled him to complete most of his films on time and under budget. Lewis followed The Bellboy by directing several more films that he co-wrote with Richmond while some were directed by Tashlin, including The Ladies Man (1961), The Errand Boy (1961), It's Only Money (1962), The Nutty Professor (1963), Who's Minding the Store? (1963), The Patsy (1964) and The Disorderly Orderly (1964).
Lewis directed and co-wrote The Family Jewels (1965) about a young heiress who must choose among six uncles, one of whom is up to no good and out to harm the girl's beloved bodyguard who practically raised her. Lewis played all six uncles and the bodyguard. On television, Lewis hosted two different programs called The Jerry Lewis Show. The first was a two-hour Saturday night variety show on ABC in the fall of 1963. The lavish, big-budget production failed to find an audience and was canceled after 13 weeks. Then, his second was a one-hour variety show on NBC from 1967 to 1969. By 1966, Lewis, then 40, was no longer an angular juvenile, his routines seemed more labored and his box office appeal waned to the point where Paramount Pictures new executives felt no further need for the Lewis comedies and did not wish to renew his 1959 profit sharing contract. Undaunted, Lewis packed up and went to Columbia Pictures, where he made Three On A Couch (1966), then appeared in Way...Way Out (1966) for 20th Century Fox followed by The Big Mouth (1967), Don't Raise the Bridge, Lower the River (1968) and Hook, Line & Sinker (1969).
Lewis taught a film directing class at the University of Southern California in Los Angeles for a number of years; his students included Steven Spielberg and George Lucas. In 1968, he screened Spielberg's early film, Amblin' and told his students, "That's what filmmaking is all about." Lewis starred in and directed the unreleased The Day the Clown Cried in 1972. The film was a drama set in a Nazi concentration camp. Lewis rarely discusses the experience, but once explained why the film has not been released, suggesting litigation over post-production financial difficulties. However, he admitted during his book tour for Dean and Me that a major factor for the film's burial is that he is not proud of the effort. In 1976, Lewis appeared in a revival of Hellzapoppin' with Lynn Redgrave, but it closed on the road before reaching Broadway.
1980s to 1990s
Lewis made his comeback to the silver screen in Hardly Working (1981), a film he both directed and starred in. Despite being panned by critics, the movie eventually earned $50 million. Lewis next made his critically acclaimed performance in Martin Scorsese's film The King of Comedy (1983), in which he plays a late-night television host plagued by obsessive fans (played by Robert De Niro and Sandra Bernhard). A few more movies Lewis appeared in was Cracking Up (1983) and Slapstick (Of Another Kind) (1984). Meanwhile, a syndicated talk show Lewis hosted for Metromedia in 1984 was not continued beyond the scheduled five shows. In 1987, Lewis starred in the ABC televised drama movie Fight For Life with Patty Duke, then went to star in Cookie (1989). Lewis starred as a cameo in Mr. Saturday Night (1992) while guest appearing in an episode of season one of Mad About You, as an eccentric billionaire.
During 1994, Lewis made his Broadway debut, as a replacement cast member playing the devil in a revival of Damn Yankees, choreographed by future movie director Rob Marshall (Chicago). while also starring in the film Arizona Dream, as a car salesman uncle. Lewis next starred in Funny Bones (1995). Lewis has remained popular in Europe: he was consistently praised by some French critics in the influential magazine Cahiers du Cinéma for his absurd comedy, in part because he had gained respect as an auteur who had total control over all aspects of his films, comparable to Howard Hawks and Alfred Hitchcock.
2000s to the present
In March 2006, the French Minister of Culture awarded Lewis the Légion d'honneur, calling him the "French people's favorite clown". Liking Lewis has long been a common stereotype about the French in the minds of many English-speakers, and is often the object of jokes in Anglosphere pop culture. "That Americans can't see Jerry Lewis's genius is bewildering," says N. T. Binh, a French film magazine critic. Such bewilderment was the basis of the book Why the French Love Jerry Lewis (2001), by Rae Beth Gordon. In 2009, Lewis traveled to the Cannes Film Festival to announce his return to cinema, after a 13-year absence, for the film Max Rose, his first leading role since Martin Scorsese's The King of Comedy.
In 2012, Lewis directed a musical theatre version of The Nutty Professor (with score by Marvin Hamlisch.) at the Tennessee Performing Arts Center in Nashville from July 31 to August 19 over the summer. The book is by Rupert Holmes. In March 2014, Lewis sold out his one-man show at the La Mirada Theater For The Performing Arts in La Mirada, California and a month later that year, his hand and footprints were cemented outside of the TCL Chinese Theatre. In early 2016, Lewis appeared in the crime film The Trust, with Nicolas Cage as the lead role.
Personal life
Family
Lewis has been married twice:
Patti Palmer (née Esther Grace Calonico), a former singer with Ted Fio Rito; married October 3, 1944, divorced September 1980
SanDee Pitnick; married February 13, 1983; a 32-year-old Las Vegas dancer; married in Key Biscayne, Florida
He has six sons (one adopted) and one daughter (adopted):
With Patti Palmer
Gary Lewis (born July 31, 1945); known for his 1960s pop group Gary Lewis & the Playboys
Ronald Steven "Ronnie" Lewis (born December 1949 )
Scott Anthony Lewis (born February 22, 1956)
Christopher Lewis (born October 1957)
Anthony Lewis (born October 1959)
Joseph Lewis (born January 1964, died October 24, 2009 )
With SanDee Pitnick
Danielle Sara Lewis (adopted March 1992)
Health concerns
Lewis has suffered from a variety of illnesses and addictions related both to aging and a back injury sustained in a comedic pratfall from a piano while performing at the Sands Hotel on the Las Vegas Strip on March 20, 1965. The accident almost left him paralyzed. In its aftermath Lewis became addicted to the pain killer Percodan for thirteen years. He says he has been off the drug since 1978 and has not taken one since. In April 2002, Lewis had a Medtronic "Synergy" neurostimulator implanted in his back, which has helped reduce the discomfort.
He is now one of the company's leading spokesmen. In the 2011 documentary Method to the Madness of Jerry Lewis, Lewis said he suffered his first heart attack while filming Cinderfella in 1960. In December 1982, Lewis suffered a serious heart attack. En route home to San Diego from New York City on a cross-country commercial airline flight he endured a minor heart attack on June 11, 2006. It was then discovered that he had pneumonia as well as a severely damaged heart. He underwent a cardiac catheterization and two stents were inserted into one of his coronary arteries, which had become 90% blocked.
The surgery resulted in a return of blood flow to his heart and has allowed him to continue his rebound from earlier lung problems. Having the cardiac catheterization also meant canceling several major events from his schedule, but Lewis fully recuperated in a matter of weeks. In 1999, his Australian tour was cut short when he had to be hospitalized in Darwin with viral meningitis. He was ill for more than five months. It was reported in the Australian press that he had failed to pay his medical bills; however, Lewis maintained that the payment confusion was the fault of his health insurer. The resulting negative publicity caused him to sue his insurer for US$100 million. Lewis has had prostate cancer, diabetes, pulmonary fibrosis, and a decades-long history of heart disease. Prednisone treatment in the late 1990s for pulmonary fibrosis resulted in weight gain and a noticeable change in his appearance.
In September 2001, Lewis was unable to perform at a planned London charity event at the London Palladium. He was the headlining act, and his band had taken to the stage, starting up their music while he was introduced, but he didn't appear, as he had suddenly become unwell, apparently with heart problems. He was subsequently taken to the hospital. Some months thereafter, Lewis began an arduous, months-long therapy that weaned him off prednisone and enabled him to return to work. On June 12, 2012, he was treated and released from a hospital after collapsing from hypoglycemia at a New York Friars' Club event. This latest health news forced him to cancel a show in Sydney.
Charity work and partnership with MDA
Throughout his prolific career as an entertainer, Lewis became a world-renowned humanitarian and has supported fundraising for research into muscular dystrophy. Until 2011, he served as national chairman and spokesman of the Muscular Dystrophy Association (MDA) (formerly, the Muscular Dystrophy Associations of America). Lewis began hosting telethons to benefit the company from 1952 to 1959, then every Labor Day weekend from 1966 to 2010, he hosted the live annual Jerry Lewis MDA Telethon raising over $2.6 billion for the cause in donations, during a nearly half-a-century run.
On August 3, 2011, it was announced that Lewis would no longer host telethons and is no longer associated with the Muscular Dystrophy Association. On May 1, 2015, MDA announced that in view of "the new realities of television viewing and philanthropic giving", the telethon was being discontinued. In early 2016, Lewis made a online video statement for the organization on its website, in honor of its rebranding, marking his first appearance and comeback in support of the Muscular Dystrophy Association since his final Labor Day Telethon, seven years ago.
Other ventures
In 1969, Lewis agreed to lend his name to "Jerry Lewis Cinemas", offered by National Cinema Corporation as a franchise business opportunity for those interested in theatrical movie exhibition. Jerry Lewis Cinemas stated that their theaters could be operated by a staff of as few as two with the aid of automation and support provided by the franchiser in booking films and in other aspects of film exhibition. A forerunner of the smaller rooms typical of later multi-screen complexes, a Jerry Lewis Cinema was billed in franchising ads as a "mini-theatre" with a seating capacity of between 200 and 350. In addition to Lewis's name, each Jerry Lewis Cinema bore a sign with a cartoon logo of Lewis in profile.
Initially 158 territories were franchised, with a buy-in fee of $10,000 or $15,000 depending on the territory, for what was called an "individual exhibitor". For $50,000, the Jerry Lewis Cinemas offered an opportunity known as an "area directorship", in which investors controlled franchising opportunities in a territory as well as their own cinemas. The success of the chain was hampered by a policy of only booking second-run, family-friendly films. Eventually the policy was changed, and the Jerry Lewis Cinemas were allowed to show more competitive films, but after a decade the chain failed. Both Lewis and National Cinema Corp. declared bankruptcy in 1980.
Filmography
Further information: Jerry Lewis filmography
Awards and other honors
1952: Photoplay Award
1952: Primetime Emmy Award Nomination for Best Comedian or Comedienne
1954: Most Cooperative Actor, Golden Apple Award
1965: Golden Laurel, Special Award - Family Comedy King
1978: Award for Greatest Public Service Benefiting the Disadvantaged, an award given out annually by Jefferson Awards.
1983: British Academy Film Awards (BAFTA) nomination for Best Actor in a Supporting Role for The King of Comedy
1984: Chevalier, Ordre national de la Légion d'honneur, France
1997: American Comedy Awards Lifetime Achievement Award
1999: Golden Lion Honorary Award
2004: Los Angeles Film Critics Association's Career Achievement Award
2005: Primetime Emmy Governor's Award
2005: Goldene Kamera Honorary Award
2006: Satellite Award for Outstanding Guest Star on Law & Order: Special Victims Unit
2006: Commandeur, Ordre national de la Légion d'honneur, France.
2009: Induction into the New Jersey Hall of Fame
2009: Jean Hersholt Humanitarian Award at the 81st Academy Awards
2010: Honorary Doctorate of Humane Letters from Chapman University during the 2010 MDA Telethon
2011: Ellis Island Medal of Honor
2013: Homage from the Cannes Film Festival, with the screening of the latest film Lewis stars in, Max Rose
2013: Honorary Member of the Order of Australia (AM), For service to the Muscular Dystrophy Foundation of Australia and for his long-time humanitarian contribution to those affected by the disorder.
Bibliography
The Total Film-Maker by Jerry Lewis. New York City: Random House, 1971, ISBN 0-394-46757-4
Jerry Lewis: In Person by Jerry Lewis with Herb Gluck. New York: Atheneum, 1982, ISBN 0-689-11290-4
Dean & Me (A Love Story) by Jerry Lewis with James Kaplan. New York: Doubleday, 2005, ISBN 0-7679-2086-4
King of Comedy: The Life and Art of Jerry Lewis by Shawn Anthony Levy. New York: St. Martin's Press, 1996, ISBN 978-0-312-16878-0
Documentary
2016: Jerry Lewis: The man behind the clown by Gregory Monro
[ Source: Wikipedia ]