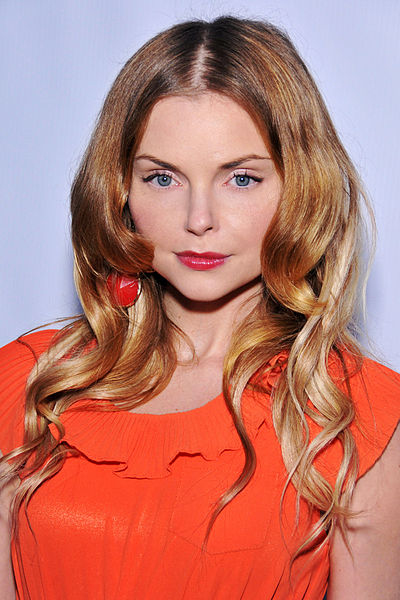 Izabella Miko
Birth name:
Izabella Anna Mikołajczak
Born:
January 21, 1981
Age:
42
Birthplace:
Łódź, Poland
Popularity:

Please login to contact Izabella Miko...
Biography
Izabella Miko (born Izabella Anna Mikołajczak; 21 January 1981) is a Polish actress, dancer, producer, and environmental activist. She is best known for starring in the musical comedy-drama film Coyote Ugly and the music videos "Mr. Brightside" and "Miss Atomic Bomb" by The Killers. While a dance student in Poland, Miko was recruited to study at the New York City Ballet at age fifteen and later studied acting at the Lee Strasberg Institute. She made her American film debut in Coyote Ugly (2000), followed by a starring part in the vampire thriller The Forsaken (2001).
Miko has also had recurring roles on the television series Deadwood, The Cape, and Chicago Fire, in addition to roles in dance films such as Save the Last Dance 2 (2006), Make Your Move (2013), and Step Up: All In (2014). She made her debut as a film producer on the British biographical drama Desert Dancer in 2014. She is also known as an environmental activist. She has a sustainable candle line called EkoMiko Candles, as well as an eco foundation called EkoMiko.[1]
Miko was born Izabella Anna Mikołajczak in Łódź, Poland, the daughter of actors Grażyna Dyląg and Aleksander Mikołajczak. She grew up in Warsaw, where she studied to be a ballerina at the Chopin Music School. An American choreographer invited her to study in New York City on a scholarship with the School of American Ballet, and she later enrolled at the Lee Strasberg Institute to study acting.[2] After sustaining a back injury, Miko left New York City and returned to Poland.[2]
Read more...
Career
In the late 1990s, Miko returned to the United States and landed a role in the film Coyote Ugly in 2000. This was followed with a lead role in the 2001 vampire horror film The Forsaken, playing a young woman infected by a vampiric virus. In 2005, Miko appeared in a multi-episode story arc on the HBO series Deadwood; the same year, she appeared in the music video for "Mr. Brightside" by The Killers (she would again collaborate with the band for the video of their 2012 single "Miss Atomic Bomb", breaking her foot during filming).[3] In 2006, she had a lead role in Save the Last Dance 2, replacing Julia Stiles from the original film.
Miko would appear in several independent films in the late 2000s, including Park (2007) opposite Melanie Lynskey and the comedy Flakes (2007) opposite Aaron Stanford and Zooey Deschanel, the latter of which premiered at the South by Southwest Film Festival.[4] The following year, she appeared as a seductive nightclub singer in Dark Streets (2008), an adaptation of the play of the same name by Glenn M. Stewart. She also appeared in the crime thriller Double Identity (2009) in a lead role opposite Val Kilmer and in the big-budget remake Clash of the Titans (2010) as Athena. She was also in a supporting role as an acrobat named Raia in the short lived television series The Cape, followed by a supporting role as a spy in the British war thriller Age of Heroes, based on the formation of Ian Fleming's No. 30 Commando during World War II.
In 2012, Miko appeared opposite Danny Huston and Sienna Miller in the period drama Two Jacks, directed by Bernard Rose, and in the South Korean dance film Make Your Move in 2013. Miko appeared in Billy Idol's music video for "Can't Break Me Down", and also had a supporting role in Step Up: All In, both in 2014. Also in 2014, she had a small role in the TV show Supernatural, episode "Ask Jeeves" of season 10, where she portrays a shape shifter working for a rich heiress who has died. In 2015, Miko co-produced the autobiographical film Desert Dancer, which tells the story of Iranian choreographer Afshin Ghaffarian. The same year, she had guest appearances in the television series Blue Bloods and Scorpion, as well as a recurring role in the NBC action-drama series Chicago Fire.
Personal life
Miko supports green politics and keeps a video blog titled Eko Miko to talk about her current concerns.[5] She has supported Global Green USA, an environmentalist group and organization that constitutes the American branch of Green Cross International.[6][7]
Filmography
Film
Year
Title
Role
Notes
1988
Pan Kleks w Kosmosie
The Girl with the Matches
1991
Niech zyje milosc
Kuba's Daughter
2000
Coyote Ugly
Cammie
2001
The Forsaken
Megan
2002
Minimal Knowledge
Renee
2005
Bye Bye Blackbird
Alice
The Shore
Kaliope
2006
Park
Krysta
The House of Usher
Jill Michaelson
Save the Last Dance 2
Sara Johnson
Video
2007
Crashing
Kristen
Flakes
Strawberry
Waiting
Young Woman
Short film
2008
Dark Streets
Madelaine
2009
Love and Dance
Hania
Double Identity
Katrine
2010
Clash of the Titans
Athena
Repo
Timmy
2011
Mother Nature: First MILF
Mother Nature
Video short
Age of Heroes
Jensen
2012
Two Jacks
Dana
2013
Make Your Move
Tatianna
2014
The Mundane Goddess
Aphrodite
Short film
Step Up: All In
Alexxa Brava
Desert Dancer
Producer
Thinspiration
Teagan / ButterflyAna
2015
The Frontier
Gloria
2018
The Rake
Cassie
Television
Year
Title
Role
Notes
1993
Kuchnia polska
Zuzia Szymanko
Television Mini-Series
2004
Gramercy Park
Sophie Mansour
Television film
2005
Deadwood
Carrie
"Requiem for a Gleet", "Complications", "Something Very Expensive"
2008
Skip Tracer
Ludmila
Television film
2011
The Cape
Raia
Recurring role
Chaos
Greta
"Deep Cover Band"
Love Bites
Audrey
"Boys to Men"
Law & Order: Special Victims Unit
Lena
"Russian Brides"
2014
Supernatural
Olivia
"Ask Jeeves"
Anger Management
Mary Kathleen
"Charlie Gets Tied Up with a Catholic Girl"
Sensitive Men
Jenn
Television film
2015
Blue Bloods
Milena
"Payback"[8]
Scorpion
Sonia Balasevic
"Cuba Libre"
Chicago Fire
Katya
Recurring role
2016
Paradise Pictures
Norma Jean
Television film
2017
The Mick
Yulia
"The Wolf"
2018
Twoja twarz brzmi znajomo
Prince / Geri Halliwell / Hans van Vondelen
3 episodes
SNL Polska
Herself / Special Guest / Host
"Episode #1.15", "Episode #1.14"
Music videos
| Year | Title | Artist | Notes |
| --- | --- | --- | --- |
| 2000 | "Can't Fight the Moonlight" | Leann Rimes | |
| 2005 | "Mr. Brightside" | The Killers | |
| 2012 | "Miss Atomic Bomb" | The Killers | |
| 2014 | "Can't Break Me Down" | Billy Idol | |
[ Source: Wikipedia ]