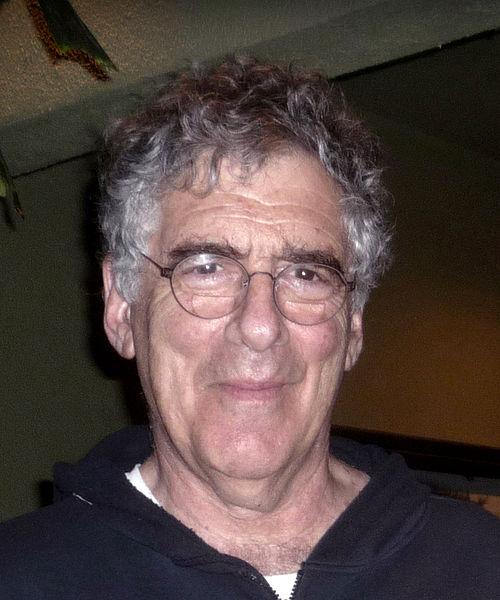 Elliott Gould
Birth name:
Elliott Goldstein
Born:
August 29, 1938
Age:
85
Birthplace:
Brooklyn, New York City, U.S.
Popularity:

Please login to contact Elliott Gould...
Biography
Elliott Gould (born Elliott Goldstein; August 29, 1938) is an American actor. He began acting in Hollywood films during the 1960s. In addition to his performance in the comedy Bob & Carol & Ted & Alice (1969), for which he received a nomination for the Academy Award for Best Supporting Actor, Gould is perhaps best known for his significant leading roles in Robert Altman films, starring in M*A*S*H (1970), The Long Goodbye (1973), and California Split (1974).
More recently, he has gained recognition for his recurring supporting roles as Jack Geller on Friends (1994-2004), as Reuben Tishkoff in the Ocean's Trilogy (2001-2007), and as Ezra Goldman in Ray Donovan (2013-2015). Until its cancellation, he had a leading role in the 2017 TV series Doubt.
Gould was born in Brooklyn, New York. His mother, Lucille (née Raver), sold artificial flowers to beauty shops, and his father, Bernard Goldstein, worked in the garment business as a textiles buyer.[1][2] His family was Jewish, and his grandparents were emigrants from Ukraine, Poland, and Russia.[3][4][5] He graduated from the Professional Children's School.
Read more...
Career
Broadway
Gould began acting in the Broadway theatre in the late 1950s, making his Broadway debut in Rumple (1957).[citation needed] He had a number of small parts in the successful musicals Irma La Douce (1960-61) and Say, Darling. In 1962 he had a starring role in I Can Get It for You Wholesale, where he met future wife Barbra Streisand, which ran for 300 performances. Following that he landed prominent roles in 1965's Drat! The Cat! and, in 1967, Little Murders.[citation needed]
Films
Following his film debut in 1964's Quick, Let's Get Married he appeared in his first notable screen role in William Friedkin's The Night They Raided Minsky's.[citation needed] He gained recognition the next year, playing one of the four leads in Bob & Carol & Ted & Alice.[citation needed] He earned a nomination for the Academy Award for Best Supporting Actor for his performance. The success of the film was followed by his lead role as Trapper John in Robert Altman's similarly high-grossing satirical 1970 film M*A*S*H.[citation needed]
His third film as star was 1970's Getting Straight, where he played a Vietnam veteran who gets involved in student protests. Not as popular as the other two movies, it was nonetheless still considered a success and cemented Gould's place as one of the biggest film stars in the country. He appeared on the cover of Time magazine in 1970, where he was described as a "star for an uptight age".[6]
The same year Gould went into comedy with Move, co-starring alongside Paula Prentiss, which was also his first critical and commercial flop. This began a run of unsuccessful projects including I Love My Wife with Brenda Vaccaro, for which he had turned down a reunion with Altman on McCabe and Mrs Miller to do.[7]
Following his starring role in the stage version, Gould bought the rights for Little Murders with an eye to producing and reprising his lead role in a film adaptation. Directed by Alan Arkin, it was another commercial disappointment, but has since earned a cult following.[citation needed] He continued developing projects in a behind-the-scenes capacity, including a failed adaptation of the novel A Glimpse of Tiger. Filming was abandoned after four days of shooting, following rumours that Gould was addicted to drugs, something the actor has strenuously denied.[8] Following the scandal, as well as his lead role in Ingmar Bergman's poorly-received English-language debut The Touch in 1971, lead to a period of unemployment for the actor.[citation needed]
Gould and his producing partner helped make Everything You Always Wanted to Know About Sex* (*But Were Afraid to Ask), later selling it to United Artists. He was reportedly offered the lead role in Pocket Money, but turned it down because he did not want to work with director Stuart Rosenberg again after his experience making Move.[9] His comeback came in 1973's The Long Goodbye,[10] Robert Altman's adaptation of Raymond Chandler's novel. Gould starred as detective Philip Marlowe, a role which had previously been played by such actors as Humphrey Bogart and Dick Powell in the fifties. By comparison, Gould's performance was more naturalistic, with the screenplay by Leigh Brackett (who had previously adapted The Big Sleep for Howard Hawks and Bogart) updating the setting to contemporary Los Angeles. Although not a major hit, the film was later regarded as one of Gould's best.[citation needed]
He made a brief cameo appearance as himself in the Altman film Nashville in 1975, and had a similarly fleeting role in 1976's Mean Johnny Barrows. Returning to comedy, he played the lead first in Whiffs and then opposite Diane Keaton in I Will, I Will... for Now. He and Keaton also starred in Harry and Walter Go to New York with James Caan and Michael Caine. He joined the ensemble cast of A Bridge Too Far in 1977 and played the lead in boxing kangaroo comedy Matilda the year after. During this period Gould hosted Saturday Night Live six times, his final time being the first episode of the disastrous Jean Doumanian season (season 6) in November 1980, where he was shocked to find that the original cast and producer had left and a new cast and producer had taken their place. Although he never hosted again, he did appear in a season 16 (1990-1991) episode hosted by Tom Hanks where Hanks is welcomed into the Five-Timers club, a society for celebrities who have hosted the show five times.[citation needed]
Gould returned to mainstream success with Capricorn One, directed by Peter Hyams. The film was financed by producer Lew Grade, who later arranged Gould's guest appearances in The Muppets and its movie spin-offs. He went to Canada to star in the highly regarded thriller The Silent Partner in 1978, before working again with on Grade Escape to Athena (1978). In England he appeared in the much-maligned remake of The Lady Vanishes. Another flop came in the form of 1980's Falling in Love Again with Susannah York. He followed it up with two films for Disney, The Last Flight of Noah's Ark and The Devil and Max Devlin. He made his return to Broadway with The Guys in the Truck in 1983, another critical and commercial failure.[citation needed]
Elliott Gould and
Eddie Izzard
In 1984 he made the transition to television acting with the sitcom called E/R in 1984-1985, followed by roles in the TV movies was in Conspiracy: The Trial of the Chicago 8 (1987) and Frog (1988), and the Australian miniseries Act of Betrayal.[citation needed] In the same period he had the lead in Inside Out and went to Italy for My First Forty Years. After supporting Whoopi Goldberg in The Telephone in 1988 he had the lead in Dangerous Love.[citation needed]
Later career
Over time Gould became more of a supporting actor. In 1989 alone he could be seen in smaller roles in Night Visitor, The Big Picture, Massacre Play and The Lemon Sisters, with a rare return to a lead role in 1991's Dead Men Don't Die. He received critical praise for his performance as an aging mobster in Warren Beatty's 1991 film Bugsy and once again performed as cameo as "himself" in Robert Altman's The Player. He returned to Australia for Exchange Lifeguards.[citation needed]
He became known to a new generation of viewers thanks to a semi-recurring role as Jack Geller, the father of Courteney Cox and David Schwimmer's characters Monica and Ross on the hit NBC sitcom Friends. Around the same time he took a more dramatic role, as the boyfriend of the protagonist's mother, in the controversial drama American History X. He co-starred in Steven Soderbergh's Ocean's Eleven, a 2001 remake of the classic Rat Pack caper film. He reprised the role for its sequels, Ocean's Twelve in 2004 and Ocean's Thirteen in 2007. He had another supporting turn in Soderbergh's Contagion, followed by Ruby Sparks in 2012.[citation needed]
In 2005 he guest starred in a feature-length episode of the UK TV series Poirot,[11] subsequently appearing in similar one-off or small roles in television series including Law & Order and CSI, and a more significant role in Showtime's Ray Donovan from 2013 to 2016. He has loaned his voice to several animated series, including the Disney Channel animated series Kim Possible, and the 2006 video game Scarface: The World Is Yours.[citation needed]
Personal life
Gould at The 1 Second Film in June 2009
Gould has said that he has a "very deep Jewish identity".[12] He has been married three times, twice to the same woman:
Barbra Streisand (March 21, 1963 - July 9, 1971; divorced; 1 child, actor Jason Gould)
Jennifer Bogart (December 8, 1973 - 1975; June 9, 1978 - 1979). They were divorced twice. The couple had two children. Jennifer's father was director Paul Bogart.
Gould currently serves on the Screen Actors Guild National Board of Directors. He became one of the many celebrity producers of The 1 Second Film collaboration in June 2009 and is known for his association to charitable causes such as Save Ellis Island.[citation needed]
Filmography
Film
Year
Title
Role
Notes
1964
Quick, Let's Get Married
The Mute
1968
The Night They Raided Minsky's
Billy Minsky
1969
Bob & Carol & Ted & Alice
Ted Henderson
Nominated - Academy Award for Best Supporting Actor
Nominated - BAFTA Award for Best Actor in a Leading Role
Nominated - Laurel Awards for Male New Face
Nominated - New York Film Critics Circle Award for Best Supporting Actor
1970
Move
Hiram Jaffe
I Love My Wife
Richard Burrows
Getting Straight
Harry Bailey
MASH
Capt. "Trapper" John Francis Xavier McIntyre
Laurel Awards for Comedy Performance, Male
Nominated - Golden Globe Award for Best Actor - Motion Picture Musical or Comedy
1971
The Touch
David Kovac
Little Murders
Alfred Chamberlain
1973
Who?
Sean Rogers
The Long Goodbye
Philip Marlowe
1974
California Split
Charlie Waters
Busting
Vice Detective Michael Keneely
S*P*Y*S
Griff
1975
Mean Johnny Barrows
The Professor
Nashville
Himself
Cameo
Whiffs
Dudley Frapper
1976
I Will, I Will... for Now
Les Bingham
Harry and Walter Go to New York
Walter Hill
1977
A Bridge Too Far
Col. Bobby Stout
1978
Matilda
Bernie Bonnelli
The Silent Partner
Miles Cullen
Capricorn One
Robert Caulfield
1979
Escape to Athena
Charlie Dane
The Lady Vanishes
Robert Condon
The Muppet Movie
Beauty Contest Compere
Cameo
1980
Falling in Love Again
Harry Lewis
The Last Flight of Noah's Ark
Noah Dugan
1981
The Devil and Max Devlin
Max Devlin
Dirty Tricks
Prof. Colin Chandler
1983
Tramps
Willie Zobel
1984
The Muppets Take Manhattan
Cop in Pete's
Cameo
The Naked Face
Angeli
Over the Brooklyn Bridge
Alby Sherman
1986
Inside Out
Jimmy Morgan
1987
Lethal Obsession
Serge Gart
My First Forty Years
Nino Ranuzzi
The Telephone
Rodney
1988
Dangerous Love
Rick
1989
Night Visitor
Ron Devereaux
The Big Picture
Lawyer
Massacre Play
Theo Steiner
1990
I'll Be Going Now
Alcide
The Lemon Sisters
Fred Frank
1991
Dead Men Don't Die
Barry Barron
Bugsy
Harry Greenberg
1992
The Player
Himself
Cameo
Wet and Wild Summer!
Mike McCain
Beyond Justice
Lawyer
Judgement
Judge Callow
Direct-to-video
1993
Amore!
George Levine
Hoffman's Hunger
Felix Hoffman
1994
Naked Gun 33⅓: The Final Insult
Himself
Cameo
The Glass Shield
Greenspan
The Dangerous
Levine
Bleeding Hearts
Mr. Baum
A Boy Called Hate
Richard
1995
Cover Me
Capt. Richards
Kicking and Screaming
Grover's Dad
The Feminine Touch
Kahn
Direct-to-video
1996
johns
Manny Gold
Busted
TV Show Host
1997
Inside Out
Aaron's Father
Short Film
City of Industry
Gangster
Camp Stories
Older David Katz
1998
Michael Kael vs. the World News Company
Coogan
The Big Hit
Morton Shulman
Getting Personal
Jack Kacmarczyk
American History X
Murray
2000
Picking Up the Pieces
Father LaCage
Boys Life 3
Aaron's Father
Segment: Inside Out
Playing Mona Lisa
Bernie Goldstein
2001
Ocean's Eleven
Reuben Tishkoff
The Experience Box
Dr. Keith Huber
Also Producer
2002
Puckoon
Dr. Goldstein
The Cat Returns
Toto
English dub
2004
Ocean's Twelve
Reuben Tishkoff
2006
Open Window
John
2007
Saving Sarah Cain
Bill
Ocean's Thirteen
Reuben Tishkoff
The Ten Commandments
God
Voice
2008
The Deal
Rabbi Seth Gutterman
The Caller
Frank Turlotte
Little Hercules in 3-D
Socrates
2009
Noah's Ark: The New Beginning
God
Voice
2010
Expecting Mary
Horace Weitzel
Morning
Male Doctor Goodman
2011
The Encore of Tony Duran
Jerry Braill
Contagion
Dr. Ian Sussman
Dorfman
Burt Dorfman
2012
Switchmas
Sam Finkelstein
Fred Won't Move Out
Fred
Ruby Sparks
Dr. Rosenthal
Divorce Invitation
Paul Lipnicks
2013
Live at the Foxes Den
Paul Munchak
2016
The History of Love
Bruno Leibovitch
2017
Humor Me
Bob Kroll
2018
Ocean's 8
Reuben Tishkoff
Television
Year
Title
Role
Notes
1964
Once Upon a Mattress
Jester
TV movie
1972
The Special London Bridge Special
The Villain
TV special
1975-1980
Saturday Night Live
Juror/Host/Himself
8 episodes
1982
The Rules of Marriage
Michael Hagen
TV movie
1983
Faerie Tale Theatre
The Giant
Episode: "Jack and the Beanstalk"
1983-1985
E/R
Dr. Howard Sheinfeld
23 episodes
1986
Vanishing Act
Lieutenant Rudameyer
TV movie
1986
The Twilight Zone
Harry Folger
Episode: "The Misfortune Cookie"
1986
Tall Tales & Legends
Casey
Episode: "Casey at the Bat"
1987
Conspiracy: The Trial of the Chicago 8
Leonard Weinglass
TV movie
Frog
Bill Anderson
TV movie
1988
Act of Betrayal
Callaghan
TV movie
1989
Murder, She Wrote
Lt. J. T. Hanna
One episode
1990
Stolen: One Husband
Martin Slade
TV movie
1991
Frogs!
Bill Anderson
TV movie
1992
Somebody's Daughter
Hindeman
TV movie
1993
Bloodlines: Murder in the Family
Stewart Woodman
TV movie
1993
L.A. Law
Ed Morrison
3 episodes
1994
Lois & Clark: The New Adventures of Superman
Vincent Winninger
One episode
1994-2003
Friends
Jack Geller
20 episodes
1995
Cybill
Himself
One episode
1995
P.C.H
Randy's Father
TV movie
1996
Touched by an Angel
Max
One episode
1997
The Shining
Stuart Ullman
TV miniseries
Hotel Shanghai
Hutchinson
TV miniseries
Hey Arnold!
Rabbi Goldberg
Voice role
Two episodes
1998
Diagnosis: Murder Episode 100
Peyton Cartwright
One episode
1999
Mentors
Albert Einstein
One episode
2003
Las Vegas
The Professor
One episode
2003-2006
Kim Possible
Mr. Don Stoppable
Voice role
6 episodes
2004
Bad Apple
Buddha Stanzione
TV movie
2005
Agatha Christie's Poirot
Rufus Van Aldin
One episode
2006
Masters of Horror
Barney
One episode
2007
American Dad!
Russell Rothberg
Voice role
Episode: An Apocalypse to Remember
2009
Drop Dead Diva
Larry Baxter
Season One, Episode Six
2010
The Life & Times of Tim
Dr. Fishman
Voice
One episode
CSI: Crime Scene Investigation
Earnest Boozell
Episode: "Pool Shark"
Uncorked
Paul Browning
TV movie
2011
The Cape
Samuel
2 episodes
2012
Law & Order: Special Victims Unit
Walter Thompkins
Episode: "Lessons Learned"
2013-2016
Ray Donovan
Ezra Goldman
19 episodes
2014
Sensitive Skin
Dr. H. Cass
3 episodes
2014-2015
Mulaney
Oscar
13 episodes
2015
Maron
Himself
Episode: "Stroke of Luck"
2015
Hawaii Five-0
Leo Hirsch
Episode: "Pilina Koko"
2017
Doubt
Isaiah Roth
13 episodes
2017-2018
9JKL
Harry
16 episodes
Web series
| Year | Title | Role | Notes |
| --- | --- | --- | --- |
| 2015 | Oscar's Hotel for Fantastical Creatures | Sir Loin | Voice role |
[ Source: Wikipedia ]