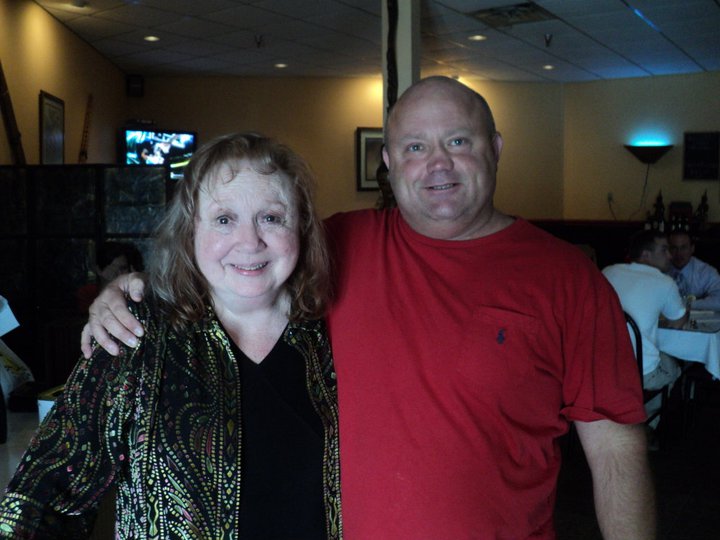 Betty Lynn
Born:
August 29, 1926
Age:
95
Birthplace:
Kansas City, Missouri, U.S.
Popularity:

Please login to contact Betty Lynn...
Biography
Elizabeth Ann Theresa "Betty" Lynn[1] (born August 29, 1926) is a former American actress. She is best known for her role as Thelma Lou, Deputy Barney Fife's girlfriend, on The Andy Griffith Show.
Betty Lynn was born in Kansas City, Missouri,[2] Her mother, Elizabeth Ann Lynn,[3] was "an accomplished mezzo-soprano" who taught Betty to sing and started her in the Kansas City Conservatory of Music when she was 5 years old.[4]
Lynn had little personal contact with her father, who once reportedly threatened to shoot her mother in the abdomen when she was pregnant. After Lynn's birth, her mother once took shelter in a locked closet with the baby as her husband threatened the two. They divorced when Lynn was 5 years old. Lynn's grandfather, George Andrew Lynn, a railroad engineer, took on the role of father as she grew up.[4]
Read more...
USO tour
When she was 17, Lynn auditioned to participate in United Service Organizations entertainment. At age 18 she was part of a USO tour in the China Burma India Theater. She realized the gravity of the situation when a Marine gave her a pistol saying, "You might need this."[4]
Her activities on the tour included visiting patients in hospitals and singing requests from a repertoire of 725 songs. She also met recently released prisoners of war from Rangoon, and she was told by a doctor, "Most of them will be out of their minds in six months."[4]
Acting career
Betty Lynn began her acting career in radio as a member of the cast on a daytime drama on a station in Kansas City.[5]
On Broadway, she appeared in Walk with Music (1940) and Oklahoma! (1943).[6] She was discovered in a Broadway production by Darryl F. Zanuck and signed to 20th Century Fox.[7] A clause in her contract allowed the studio to drop her at six-month intervals, leading to recurring concerns for Lynn. She said, "I was a redhead with freckles and didn't have a bosom. I prayed so hard they'd keep picking me up."[4]
Lynn made her film debut in the 1948 film Sitting Pretty opposite Robert Young. That same year, she appeared in June Bride with Bette Davis followed by roles in Mother Is a Freshman (1949), Cheaper by the Dozen (1950), and Payment on Demand (1951).[8]
Lynn replaced Patricia Kirkland in the role of Betty Blake in the CBS comedy, The Egg and I (1951-1952),[9] and she played Pearl in the ABC comedy Love That Jill (1958).[9]:631
She was Viola Slaughter in the ABC Western Texas John Slaughter (1958-62).[9]:1064 In the 1953-54 television season, Lynn was cast as June Wallace,[9]:1171 the sister-in-law of the Ray Bolger character in the ABC sitcom Where's Raymond? Allyn Joslyn played her husband, Jonathan Wallace. Lynn and Joslyn left the series in its second season when it was renamed The Ray Bolger Show.[10][8]
After guest-starring on various television series, including Schlitz Playhouse of Stars, The Gale Storm Show, Sugarfoot, and Markham, Lynn won the role of Thelma Lou on The Andy Griffith Show. She portrayed the role regularly from 1961-65, then made a final guest appearance in one episode during the sixth season (1965-66). Following the end of The Andy Griffith Show, Lynn continued appearing in various television and film roles.[8]
In 1986, she reprised the role of Thelma Lou in the reunion television movie Return to Mayberry in which Thelma Lou and Barney Fife were finally married. In 2006, Lynn retired from acting and relocated to Mount Airy, North Carolina, the hometown of Andy Griffith and the town on which Mayberry is believed to have been based despite Griffith's claims to the contrary.[7]
Personal life
In 1950, Lynn bought a house in Los Angeles, with her mother and grandparents moving in. She thus took on the off-screen roles of breadwinner and caretaker.[4]
Betty Lynn

Giovanna Rayburn left and Randy Rayburn Right with Betty Lynn "Thelma Lou" Mount Airy NC
Betty Lynn has never married, although she has said she was once engaged.[11] She makes monthly appearances at the Andy Griffith Museum in Mount Airy to sign autographs and meet with her fans.[12]
Betty Lynn resides in Mount Airy, NC and every third Friday of the month she makes a personal appearance in the town to speak to fans.
Honors
In 2007, Lynn was inducted into the Missouri Walk of Fame, located in Marshfield, Missouri, and is still "The Cats".[13]
On August 30, 2016, then-North Carolina Governor Pat McCrory granted and North Carolina Lieutenant Governor Dan Forest presented Lynn with the Order of the Long Leaf Pine, the highest civilian honor in North Carolina.[14]
Filmography
1951 Payment on Demand (1951) Martha Ramsey
Film
Year
Title
Role
Notes
1948
Apartment for Peggy
Wife
Credited as Betty Ann Lynn
Sitting Pretty
Ginger
Credited as Betty Ann Lynn
June Bride
Babara Brinker
1949
Father Was a Fullback
Constance "Connie" Cooper
1950
Cheaper by the Dozen
Deborah Lancaster
1951
Take Care of My Little Girl
Marge Colby
1956
Meet Me in Las Vegas
Young Bride
Alternative title: Viva Las Vegas!
1959
Louisiana Hussy
Lili Guillot
1959
The Hangman
Hotel Cafe Waitress
Black & white western movie starring Robert Taylor and a host of other familiar actors such as Tina Louise, Jack Lord, & Lorne Green.
Television

| Year | Title | Role | Notes |
| --- | --- | --- | --- |
| 1958 | M Squad | Susan Baines | Episode: "The Trap" |
| 1958 | Lawman | Edna Phillips | Episode: "The Oath" |
| 1958 | Wagon Train | Molly Richardson | Episode: "The Dick Richardson Story" |
| 1958 | Bronco | Molly Bailey | Episode: "Baron of Broken Lace" |
| 1959 | Tales of Wells Fargo | Mary Francis | Episode: "The Bounty Hunter" |
| 1959 | Mickey Spillane's Mike Hammer | Mona | Episode: "Pen Pals" |
| 1959 | Sugarfoot | Sarah Sears | Episode "The Royal Raiders" |
| 1959 | Sugarfoot | Alice Fenton | Episode "The Twister" |
| 1960-1966 | The Andy Griffith Show | Thelma Lou | 26 episodes |
| 1960 | National Velvet | Barbara Howard | Episode: "Mi's Girl" |
| 1963 | The Farmer's Daughter | Sylvia | Episode: "The Speechmaker: Part 2" |
| 1965 | The Smothers Brothers Show | Vera | Episode: "Here Comes the Bridegroom" |
| 1967-1970 | My Three Sons | Janet/Janice; Lois | 7 episodes |
| 1966-1968 | Family Affair | Miss Lee | 4 episodes |
| 1969 | The Mod Squad | Mrs. Hill | Episode: "The Healer" |
| 1974 | Little House on the Prairie | Bridget | Episode: "If I Should Wake Before I Die" |
| 1978 | Barnaby Jones | Mrs. Russell | Episode: "Blind Jeopardy" |
| 1986 | Matlock | Sarah | 4 episodes |
[ Source: Wikipedia ]