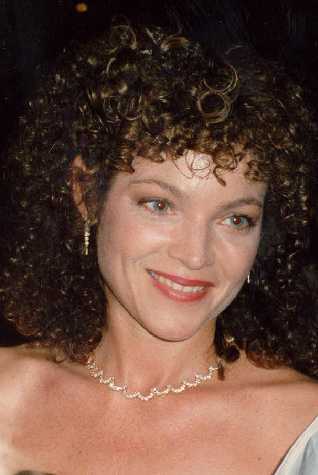 Amy Irving
Birth name:
Amy Davis Irving
Born:
September 10, 1953
Age:
70
Birthplace:
Palo Alto, California, U.S.
Popularity:

Please login to contact Amy Irving...
Biography
Amy Davis Irving (born September 10, 1953) is an American film, stage, and television actress. She began her film career with a role in the 1976 horror film Carrie, followed by a lead role in the 1978 supernatural thriller The Fury. She was nominated for an Academy Award for Best Supporting Actress for Yentl (1983), and for a Golden Globe Award for the comedy Crossing Delancey (1988). Her other film appearances include Deconstructing Harry (1997), Traffic (2000), and Adam (2009).
Irving made her Broadway debut in Amadeus in 1980, and went on to receive an Obie Award for the 1988 Off-Broadway production of The Road to Mecca. Her other Broadway credits include the original production of Broken Glass (1994), the revival of Three Sisters (1997), and in the original Broadway production of The Coast of Utopia (2006). She also starred in the 2010 Opera Theatre of Saint Louis production of the musical A Little Night Music.
Irving was born on September 10, 1953 in Palo Alto, California.[1] Her father was film and stage director Jules Irving (born Jules Israel) and her mother is actress
Priscilla Pointer
.[1] Her brother is writer and director David Irving (not the British author of the same name) and her sister, Katie Irving, is a singer and teacher of deaf children. Irving's father was born Jewish, as was one of Irving's maternal great-great-grandfathers.[2] Irving was raised in Christian Science, and her family observed no religious traditions.[3]
She spent her early life in San Francisco, California, where her father co-founded the Actor's Workshop, and where she was active in local theater as a child.[4][5] She attended the American Conservatory Theater in San Francisco[1] in the late 1960s and early 1970s, and appeared in several productions there. She also trained at the London Academy of Music and Dramatic Art, and made her Off-Broadway debut at age 17 in And Chocolate on Her Chin. She graduated from Professional Children's School in New York City while performing in theater there.[6]
Read more...
Career
Irving's first stage appearance was at 9 months old in the production "Rumplestiltskin" where her father brought her on the stage to play the part of his child who he trades for spun gold. Then at age 2, she portrayed a bit-part character ("Princess Primrose") in a play which her father directed. She had a walk-on role in the 1965-66 Broadway show The Country Wife at age 12. Her character was to sell a hamster to Stacy Keach in a crowd scene. The play was directed by family friend Robert Symonds, the owner/operator of Lincoln Center, and who later became her stepfather after her father died and her mother remarried. Within six months of returning to Los Angeles from London Academy of Music and Dramatic Art in the mid-1970s, Irving was cast in a major motion picture and was working on various TV projects such as guest spots in Police Woman, Happy Days, and a lead role in the mini-series epic Once an Eagle opposite veterans Sam Elliott and Glenn Ford, and a young Melanie Griffith. She played Juliet in Romeo and Juliet at the Los Angeles Free Shakespeare Theatre in 1975, and returned to the role at the Seattle Repertory Theatre (1982-1983).
Irving at the opening night for
Heartbreak House
, December 1983
Irving auditioned for the role of Princess Leia in Star Wars, which went to Carrie Fisher. She then starred in the Brian DePalma-directed films The Fury as Gillian Bellaver, and Carrie as Sue Snell (her mother was also in Carrie). In 1999 she reprised her role as Sue Snell in "The Rage: Carrie 2". She starred with Richard Dreyfuss in 1980 in The Competition. Also in 1980 she appeared in Honeysuckle Rose which also marked her on-screen singing debut. Both her and Dyan Cannon's characters were country-and-western singers, and both actresses did their own singing in the film. In 1983 she featured in Barbra Streisand's directorial debut, Yentl, for which she received an Academy Award nomination for Best Supporting Actress. In 1984 she co-starred in Micki + Maude, In 1988 she was in Susan Sandler's Crossing Delancey (for which she received a Golden Globe nomination). That same year, she also gave another singing performance in the live-action/animated film Who Framed Roger Rabbit, providing the singing voice for Jessica Rabbit. In 1997 she appeared in Woody Allen's Deconstructing Harry. Irving also appeared in the TV show Alias as Emily Sloane, portrayed Princess Anjuli in the big-budget miniseries epic The Far Pavilions and headlined the lavish TV production Anastasia: The Mystery of Anna. More recently Irving appeared in the films Traffic (2000), Tuck Everlasting (2002), Thirteen Conversations About One Thing (2002) and an episode of Law & Order: Special Victims Unit in 2001.
Irving's stage work includes on-Broadway shows such as Amadeus (replacing Jane Seymour due to pregnancy) at the Broadhurst Theatre for nine months, Heartbreak House with Rex Harrison at the Circle in the Square Theatre, Broken Glass at the Booth Theatre and Three Sisters with Jeanne Tripplehorn and Lili Taylor at the Roundabout Theatre. Additional Off-Broadway credits include: The Heidi Chronicles; The Road to Mecca; The Vagina Monologues in both London and New York; The Glass Menagerie with her mother, actress Priscilla Pointer; Celadine, a world premiere at George Street Playhouse in New Brunswick, New Jersey; and the 2006 one-woman play, A Safe Harbor for Elizabeth Bishop. In 1994, she and Anthony Hopkins hosted the 48th Tony Awards at the Gershwin Theatre, New York.[7][8]
Irving's last Broadway appearance was in the American premiere of Tom Stoppard's The Coast of Utopia at New York's Lincoln Center during its 2006-07 season. In 2009 she played the title role in Saint Joan, in an audio version by the Hollywood Theater of the Ear. In May 2010 Irving made her Opera Theatre of Saint Louis debut in the role of Desiree Armfeldt in Isaac Mizrahi's directorial debut of Stephen Sondheim's A Little Night Music.[citation needed]
In October 2010 Irving guest-starred in "Unwritten," the third episode of the seventh season, of the Fox series, House M.D..[9] In 2013, Irving appeared in a recurring role in the cancelled Zero Hour.[citation needed] In 2018, she co-starred in the psychological horror film Unsane, directed by Steven Soderbergh.[10]
Awards and honors
| | |
| --- | --- |
| | This section of a biography of a living person does not include any references or sources. Please help by adding reliable sources. Contentious material about living people that is unsourced or poorly sourced must be removed immediately. |
Irving received an Academy Award nomination for Best Supporting Actress for her performance in the film Yentl, Golden Globe nominations for her performances in the films Anastasia: The Mystery of Anna and Crossing Delancey, and an Obie Award for her stage performance in The Road to Mecca.
Irving holds the distinction of being one of only two people to be nominated for both an Oscar and a Razzie Award for the same performance. Irving was nominated for both Best and Worst Supporting Actress for her work in Yentl. Only James Coco achieved the same feat for his work in Only When I Laugh. She was the winner of the category Worst Supporting Actress at the first annual Razzie Awards in 1981 for her film Honeysuckle Rose, beating, among others, Betsy Palmer for Friday the 13th and Elizabeth Ashley for Windows.
Personal life
Irving dated American film director Steven Spielberg from 1976 to 1980. She then had a brief relationship with Willie Nelson, her co-star in the film Honeysuckle Rose.[11] The breakup with Spielberg cost her the role of Marion Ravenwood in Raiders of the Lost Ark, which he had offered to her at the time,[12] but they soon got back together and were married from 1985-1989. She received an estimated $100 million divorce settlement after a judge controversially vacated a prenuptial agreement that had been written on a napkin.[13]
In 1990 she became romantically and professionally involved with Brazilian film director Bruno Barreto;[14] they were married in 1996 and divorced in 2005. She has two sons, Max Samuel (with Spielberg) (born June 13, 1985), and Gabriel Davis (with Barreto) (born May 4, 1990).[15]
She married Kenneth Bowser Jr., a documentary filmmaker, in 2007.[13] As of 2015[update], Irving resided in New York City.[16]
Filmography
Film
Year
Title
Role
Notes
1976
Carrie
Sue Snell
1978
The Fury
Gillian Bellaver
1979
Voices
Rosemarie Lemon
1980
Honeysuckle Rose
Lily Ramsey
Golden Raspberry Award for Worst Supporting Actress
1980
The Competition
Heidi Joan Schoonover
1983
Yentl
Hadass Vishkower
Nominated—Academy Award for Best Supporting Actress
Nominated—Golden Raspberry Award for Worst Supporting Actress
1984
Micki & Maude
Maude Salinger
1987
Rumpelstiltskin
Katie
1988
Crossing Delancey
Isabelle Grossman
Nominated—Golden Globe Award for Best Actress - Motion Picture Musical or Comedy
1988
Who Framed Roger Rabbit
Singing voice of Jessica Rabbit
Voice-only, Uncredited
1990
A Show of Force
Kate Melendez
1991
An American Tail: Fievel Goes West
Miss Kitty
Voice-only
1993
Benefit of the Doubt
Karen Braswell
1995
Kleptomania
Diana Allen
1995
Call of the Wylie
Mel
Short film
1996
Carried Away
Rosealee Henson
1996
I'm Not Rappaport
Clara Gelber
1997
Deconstructing Harry
Jane
1998
One Tough Cop
FBI Agent Jean Devlin
1999
The Confession
Sarah Fertig
1999
The Rage: Carrie 2
Sue Snell
1999
Blue Ridge Fall
Ellie Perkins
2000
Bossa Nova
Mary Ann Simpson
2000
Traffic
Barbara Wakefield
Screen Actors Guild Award for Outstanding Performance by a Cast in a Motion Picture
2001
Thirteen Conversations About One Thing
Patricia
Florida Film Critics Circle Award for Best Cast
2002
Tuck Everlasting
Mother Foster
2005
Hide and Seek
Alison Callaway
2009
Adam
Rebecca Buchwald
2018
Unsane
Angela Valentini
Television
Year
Title
Role
Notes
1975
The Rookies
Cindy Mullins
Episode: "Reading, Writing and Angel Dust"
1975
Police Woman
June Hummel
Episode: "The Hit"
1975
Happy Days
Olivia
Episode: "Tell It to the Marines"
1976
James Dean
Norma Jean
Television movie
1976
Dynasty
Amanda Blackwood
Television movie
1976
Panache
Anne
Television movie
1976-1977
Once an Eagle
Emily Pawlfrey Massengale
7 episodes
1977
I'm a Fool
Lucy
Television movie
1984
The Far Pavilions
Anjuli
3 episodes
1985
Great Performances
Ellie Dunn
Episode: "Heartbreak House"
1986
Anastasia: The Mystery of Anna
Anna Anderson
Television movie
Nominated—Golden Globe Award for Best Actress - Miniseries or Television Film
1989
Nightmare Classics
The Governess
Episode: "The Turn of the Screw"
1998
Stories from My Childhood
Anastasia (voice)
Episode: "Beauty and the Beast"
1999
Spin City
Lindsay Shaw
Episode: "The Great Debate"
2001
Law & Order: Special Victims Unit
Rebecca Ramsey
Episode: "Repression"
2001
American Masters
Voice of Novels
Episode: "F. Scott Fitzgerald: Winter Dreams"
2002-2005
Alias
Emily Sloane
9 episodes
2010
House
Alice Tanner
Episode: "Unwritten"
2013
Zero Hour
Melanie Lynch
10 episodes
2015
The Good Wife
Phyllis Barsetto
Episode: "Innocents"
2018
The Affair
Nan
Episode: "S04E05"
Stage credits
Broadway
The Country Wife (1965-1966) (Ensemble)
Amadeus (1981-1982)
Heartbreak House (1983-1984)
Broken Glass (1994)
Three Sisters (1997)
The Coast of Utopia (2006-2007) (Parts 1 & 2)
Off Broadway
The Road to Mecca (1988)
Ghosts (2002)
The Guys (2002)
The Exonerated (2004)
Celadine (2004)
A Safe Harbor for Elizabeth Bishop (2006)
The Waters of March (2008)
We Live Here (2011)
Additional
Happy Days TV series, Original Air Date: December 16, 1975, "Tell It to the Marines" "Olivia Hunsaker"
Romeo and Juliet (1975), Los Angeles, CA. and (1982) Seattle, WA.
Blithe Spirit (1983), Santa Fe, NM.
The Glass Menagerie (1984), (With her mother)
Three Sisters (1987), Williamstown, MA.
The Heidi Chronicles (1990), Los Angeles, CA.
A Little Night Music (2010), Opera Theatre of Saint Louis, Saint Louis, MO.
[ Source: Wikipedia ]