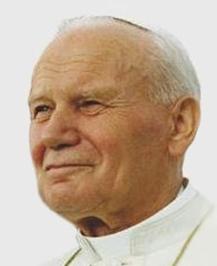 Paul Ben-Victor
Birth name:
Paul Friedman
Born:
July 24, 1965
Age:
57
Birthplace:
Brooklyn, New York, U.S.
Popularity:

Please login to contact Paul Ben-Victor...
Biography
Paul Ben-Victor (born Paul Friedman; July 24, 1965[1]) is an American actor. He is best known for playing Greek mobster Spiros "Vondas" Vondopoulos on the HBO drama series The Wire.
Ben-Victor was born in Brooklyn, New York, the son of Leah Kornfeld, a playwright, and Victor Friedman.
Read more...
Career
Ben-Victor debuted on the small screen in 1987 in the television film Blood Vows: The Story of a Mafia Wife and on an episode of Cagney & Lacey.[2] 15 years after beginning his television career with bit parts, he was cast in important roles on HBO dramas The Wire (as mobster Spiros "Vondas" Vondopoulos) and Entourage, as well as making a 2006 appearance as Coach Lou on My Name Is Earl. He portrayed Moe Howard in the 2000 television film The Three Stooges.
Ben-Victor has been featured on many television cop dramas like Monk and CSI, and also had a recurring role as two-bit con man Steve Richards on three episodes of NYPD Blue from 1994 to 1997. He has co-written stage plays with his mother, including Club Soda and The Good Steno.[3]
Ben-Victor had a starring role in the Sci-Fi channel television show The Invisible Man, alongside Vincent Ventresca. The two later guest starred together on the hit TV show Las Vegas. They were reunited again on an episode of the new USA Network series In Plain Sight ("Hoosier Daddy"), on which Ben-Victor has a supporting role.
In 2008, Ben-Victor had a supporting role in the film Clear Lake, WI.[4] In August 2008, he co-starred in Coma, a web series on Crackle.[5]
Filmography
Film
| Year | Title | Role | Notes |
| --- | --- | --- | --- |
| 1990 | The Rookie | Little Felix | |
| 1991 | Body Parts | Ray Kolberg | |
| 1992 | Cool World | Valet | |
| 1993 | Tombstone | Florentino "Indian Charlie" Cruz | |
| 1993 | True Romance | Luca | |
| 1994 | Red Scorpion 2 | Vince D'Angelo | |
| 1995 | Houseguest | Pauly Gasperini | |
| 1995 | Bushwhacked | Dana's Father | |
| 1996 | Maximum Risk | Agent Pellman | |
| 1997 | Metro | Clarence Teal | |
| 1998 | Point Blank | Howard | |
| 1998 | A Civil Action | Bobby Pasqueriella | |
| 1999 | The Corruptor | Schabacker | |
| 2000 | Drowning Mona | Deputy Tony Carlucci | |
| 2000 | Gun Shy | Howard | |
| 2003 | Daredevil | Jose Quesada | |
| 2006 | Randy and The Mob | Franco | |
| 2009 | Clear Lake, WI | Sheriff Joe Dietzer | |
| 2010 | Should've Been Romeo | Joey | |
| 2012 | Mighty Fine | Bobby | |
| 2013 | Don Jon | Priest | |
| 2013 | Empire State | Tommy | |
| 2013 | Once Upon a Time in Queens | Vinnie Nero | |
| 2013 | Grudge Match | Lou Camare | |
| 2014 | By the Gun | Vincent Tortano | |
| 2014 | Friends and Romans | Dennis Socio | |
| 2015 | Get Hard | Gayle | |
| 2016 | Love Is All You Need? | Principal Birdsell | |
| 2018 | Monster | Anthony Petrocelli | |
Television
| Year | Title | Role | Notes |
| --- | --- | --- | --- |
| 1994 | State of Emergency | Trevor Jacobs | Television film |
| 1994 | The X-Files | Dr. Aaron Monte | Episode: "Tooms" |
| 1996 | Aaahh!!! Real Monsters | Carney / Man on Stilts | Episodes: "Baby It's You" & "Monsters Are Fun" |
| 1994-1997 | NYPD Blue | Steve Richards | 2 episodes |
| 1998 | Brooklyn South | | Episode: "Skel in a Cell" |
| 1999 | Early Edition | Elliot Rosenfield | Episode: "Funny Valentine" |
| 2000 | The Invisible Man | Bobby Hobbes | 46 episodes |
| 2000 | The Three Stooges | Moe Howard | Television film |
| 2003-2008 | The Wire | Spiros Vondas | 14 episodes |
| 2005 | Monk | Al Nicoletto | |
| 2005-2008 | Entourage | Alan Gray | 7 episodes |
| 2006 | The Shield | Detective Paul Reyes | |
| 2006 | My Name Is Earl | Coach Lou | |
| 2007 | John from Cincinnati | Palaka | 8 episodes |
| 2008-2012 | In Plain Sight | Stan McQueen | |
| 2009 | Everybody Hates Chris | Thurman | 7 episodes |
| 2010 | The Mentalist | Noah Landau | |
| 2011 | Childrens Hospital | Spiros | |
| 2013 | Vegas | Barry Silver | 4 episodes |
| 2013 | Mob City | Jack Dragna | 3 episodes |
| 2013 | Person of Interest | Detective Cameron | 1 episode |
| 2014 | True Detective | Major Leroy Salter | 1 episode |
| 2014 | Castle | Dino Scarpella | 1 episode |
| 2015 | Allegiance | Special Agent Faber | 5 episodes |
| 2016 | Vinyl | Maury Gold | |
| 2017 | The Mick | Jerry Berlin | 2 episodes |
| 2017 | Preacher | Viktor Kruglov | |
| 2018 | Goliath | Cleft Chin | 1 episode |
[ Source: Wikipedia ]