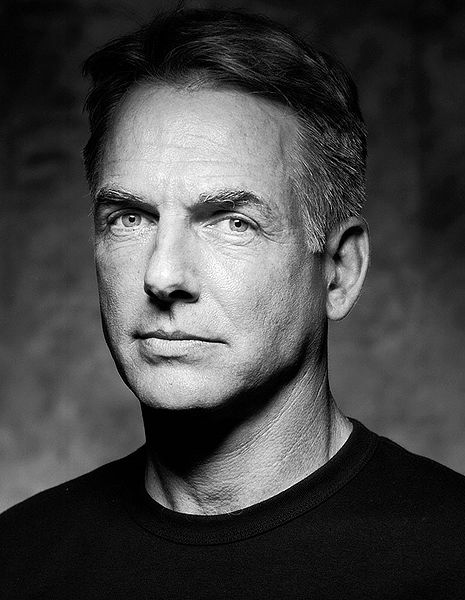 Mark Harmon
Birth name:
Thomas Mark Harmon
Born:
September 2, 1951
Age:
72
Birthplace:
Burbank, California, U.S.
Popularity:

Please login to contact Mark Harmon...
Biography
Thomas Mark Harmon (born September 2, 1951) is an American television and film actor. He has appeared in a wide variety of roles since the early 1970s.
Harmon gained recognition for portraying Secret Service Special Agent Simon Donovan in The West Wing,[1] receiving a 2002 Emmy Award nomination for his acting in the four-episode story arc.[2]
Harmon was cast in a similar role a year later:[3] The creator of both JAG and NCIS for CBS had seen Harmon in The West Wing and decided to cast him in NCIS.[4] Harmon's character of NCIS special agent Leroy Jethro Gibbs was first introduced in a guest starring role in two episodes of JAG.[3] Since 2003, Harmon has starred in NCIS as the same character.[3]
Harmon was born in Burbank, California, the youngest of three children and the only son. His parents were Heisman Trophy-winning football player and broadcaster
Tom Harmon
and actress and artist Elyse Knox (née Elsie Lillian Kornbrath).[5] Harmon has two older sisters, actress and painter
Kristin Nelson
, who was divorced from the late singer Rick Nelson, and actress-model
Kelly Harmon
, who was once married to car magnate John DeLorean. His maternal grandparents were Austrian immigrants.[
citation needed
]
Read more...
College football
After graduating from high school at Harvard School,[6] Harmon completed a two-year associate degree at Pierce College in Los Angeles[7]. After his sophomore season at Pierce, Harmon received offers from major college football programs,[8] and he ultimately chose UCLA over Oklahoma.[9] The Sooners finished second in the nation in 1971, while the Bruins were a pre-season top-20 selection and stumbled to a 2-7-1 record and were last in the Pac-8.
After transferring to the University of California, Los Angeles,[10] he played starting quarterback for the UCLA Bruins football team in 1972 and 1973.[11][12]
During his first game for UCLA, he engineered a stunning upset of the two-time defending national champion, Nebraska Cornhuskers.[5][13][14] The Bruins were an 18-point home underdog to the top-ranked Huskers, but won 20-17 with a late field goal by Efren Herrera under the lights in the L.A. Coliseum.[15] In his senior year in 1973, Harmon received the National Football Foundation Award for All-Round Excellence.[11][16][17] During his two years as quarterback in coach Pepper Rodgers's wishbone offense, UCLA compiled a 17–5 record (.773). Harmon graduated cum laude from UCLA in 1974 with a B.A. in Communications. [18]
He was inducted into the Pierce College Athletic Hall of Fame among its first class of members in 2010.[7][19]
Career
Early career
After college, Harmon considered pursuing a career in advertising or law. [20] Harmon started his career in business as a merchandising director, but soon decided to switch to acting.[21] He spent much of his career portraying law enforcement and medical personnel. One of his first national TV appearances (other than as an athlete) was in a commercial for Kellogg's Product 19 cereal with his father, Tom Harmon, its longstanding TV spokesman. Thanks to his sister Kristin's in-laws, Ozzie Nelson and Harriet Nelson, he landed his first job as an actor in an episode of Ozzie's Girls. This was followed by guest roles in episodes of Adam-12, Police Woman, and Emergency! in mid-1975. He also performed in "905-Wild", a backdoor pilot episode for a series about two L.A. County Animal Control Officers which did not sell. Producer/creator Jack Webb, who was the packager of both series, later cast Harmon in Sam, a short-lived 1978 series about an LAPD officer and his K-9 partner. Before this, Harmon received an Emmy nomination for Outstanding Supporting Actor in a Miniseries or a Movie for his performance as Robert Dunlap in the TV movie Eleanor and Franklin: The White House Years.[22] In 1978, he appeared in three episodes of the mini-series, Centennial, as Captain John MacIntosh, an honorable Union cavalry officer.[23][24]
During the mid to late 1970s, Harmon made guest appearances on TV series such as Laverne & Shirley, Delvecchio, The Hardy Boys/Nancy Drew Mysteries and had supporting roles in the feature films Comes a Horseman (1978) and Beyond the Poseidon Adventure (1979). He then landed a co-starring role on the 1979 action series 240-Robert as Deputy Dwayne Thibideaux. The series centered around the missions of the Los Angeles County Sheriff's Department Emergency Services Detail, but was also short-lived.[25]
In 1980, Harmon gained a regular role in the prime time soap opera Flamingo Road, in which he played Fielding Carlisle, the husband of Morgan Fairchild's character. Despite initially good ratings, the series was canceled after two seasons. Following its cancellation, he landed the role of Dr. Robert Caldwell on the prestigious NBC Emmy-winning series St. Elsewhere in 1983. Harmon appeared in the show for almost three seasons before leaving in early 1986 when his character contracted HIV through unprotected intercourse, one of the first instances where a major recurring television character contracted the virus (the character's subsequent off-screen death from AIDS would be mentioned two years later). In the mid-1980s, Harmon also became the spokesperson for Coors Regular beer, appearing in television commercials for them.[26]
Harmon's career reached several other high points in 1986. In January, he was named People magazine's Sexiest Man Alive.[27] Following his departure from St. Elsewhere in February, he played the lead in the TV movies Prince of Bel Air, co-starring with Kirstie Alley, and The Deliberate Stranger, in which he portrayed the real-life serial killer Ted Bundy. With his career blossoming, he played a role in the 1986 theatrical film Let's Get Harry and the lead role in the 1987 comedy Summer School, again co-starring with Kirstie Alley and alongside future JAG and NCIS alum Patrick Labyorteaux. Returning briefly to episodic television in 1987, Harmon had a limited engagement on the series Moonlighting, playing Cybill Shepherd's love interest Sam Crawford for four episodes. He then starred in the 1987 TV movie After the Promise. In 1988, he co-starred with Sean Connery and Meg Ryan in the 1988 feature film The Presidio, and also opposite Jodie Foster in the film Stealing Home. Despite several high-profile roles, Harmon's film career never gathered momentum and, after a muted reception to his 1989 comedy Worth Winning, he returned to television, appearing in various television movies.[citation needed]
Harmon's next regular television role would be as Chicago police detective Dickie Cobb for two seasons (1991-1993) on the NBC series Reasonable Doubts. In 1993, he appeared in one episode in the role of a rodeo clown on the CBS comedy/western series Harts of the West with future castmate Sean Murray, who plays McGee on NCIS.[citation needed]
In 1995, Harmon starred in the ABC series Charlie Grace, in which he portrayed a private investigator.[28] The series lasted only one season,[29] after which he returned to ensemble medical shows on the series Chicago Hope, in which he played Dr. Jack McNeil from 1996 to 2000.[citation needed] He also portrayed astronaut Wally Schirra in one episode of the 1998 mini-series From the Earth to the Moon.[30]
NCIS
Mark Harmon in 2009 portraying Special Agent Gibbs in
NCIS
In May 2002, he portrayed Secret Service special agent Simon Donovan on The West Wing in a four-episode story arc. The role gained him his second Emmy Award nomination, exactly 25 years after his first nomination.[22] Donald P. Bellisario, the creator of JAG and NCIS saw him on The West Wing and had Harmon appear in a guest starring role in two episodes of JAG in April 2003, where Harmon was first introduced as the character of NCIS agent Leroy Jethro Gibbs. Starting that September, Harmon has starred as Gibbs in the CBS drama NCIS, a role which earned him six nominations at the People's Choice Awards including a win for Favorite TV Crime Drama Actor in 2017.[31] During his time on the show, he was reunited with three of his former Chicago Hope co-stars, Rocky Carroll, Lauren Holly, and Jayne Brook. Since 2008, he has also been a producer and executive producer.[32]
Other career activities
In 2003, Harmon had a supporting role in the remake of the comedy film Freaky Friday.
Harmon has also starred in several stage productions in Los Angeles and Toronto. At the Cast Theatre in Los Angeles he performed in Wrestlers and The Wager. In the late eighties he was part of the cast of the Canadian premiere of Key Exchange. Several productions of Love Letters provided him the opportunity to play alongside his wife Pam Dawber.[33]
Harmon received the 2482nd star of the Hollywood Walk of Fame on October 1, 2012.[34]
In 2014, Harmon started a production company called Wings Productions to produce NCIS: New Orleans.[35][36]
Television director
Harmon directed two episodes of Chicago Hope in 1999 and 2000.[37] He also directed two episodes of Boston Public in 2002.[37]
Personal life
Harmon is the son of football star Tom Harmon and actress Elyse Knox. His sisters are Kelly, an actress-model, and Kristin, an actress-turned-painter, who died of a heart attack on April 27, 2018.
Harmon worked as a carpenter before making a success of his acting career.[38] On NCIS, his carpentry skills are alluded to through his character's hobby of building boats in his basement.[citation needed]
Harmon has been married to actress Pam Dawber since March 21, 1987.[33] The couple have two sons; Sean Thomas Harmon (born April 25, 1988, who played a young Gibbs in five NCIS episodes), and Ty Christian Harmon (born June 25, 1992). They maintain a low profile and the couple rarely appear in public with their children. Harmon was the brother-in-law of Ricky Nelson and John DeLorean and is the uncle of actress Tracy Nelson and singers Matthew and Gunnar Nelson of the pop duo Nelson.[citation needed]
In 1987, Harmon filed for custody of his nephew Sam on the grounds that his sister, Kristin Nelson, was incapable of good parenting. Sam's psychiatrist testified that the thirteen-year-old boy depicted his mother as a dragon and complained about her mood swings and how she prevented him from being with his siblings. Harmon later dropped the custody bid.[39][40]
In 1988, Harmon was part owner of a minor league baseball team in San Bernardino, California, the San Bernardino Spirit, which spawned Ken Griffey, Jr. Harmon used the team and their home field, Fiscalini Field, for the opening and closing scenes of a baseball movie he was starring in, Stealing Home.[41]
In 1996, Harmon saved a teenage boy involved in a car accident outside his Brentwood home. The driver had been able to get himself out, but the passenger was trapped in the burning car. Harmon used a sledgehammer from his garage to break the window of the car and pulled the passenger from the flames, who suffered burns to 30% of his body.[42][43]
Filmography
Film
Year
Title
Role
Notes
1978
Comes a Horseman
Billy Joe Meynert
1979
Beyond the Poseidon Adventure
Larry Simpson
1984
Tuareg - The Desert Warrior
Gacel Sayah
1986
Let's Get Harry
Harry Burck, Jr.
1987
Summer School
Freddy Shoop
After the Promise
Elmer Jackson
1988
The Presidio
Jay Austin
Stealing Home
Billy Wyatt
1989
Worth Winning
Taylor Worth
1990
Till There Was You
Frank Flynn
Kenny Rogers Classic Weekend
Himself
1991
Cold Heaven
Alex Davenport
1994
Wyatt Earp
Sheriff John Behan
1995
Magic in the Water
Jack Black
1995
The Last Supper
Dominant Male
1997
Casualties
Tommy Nance
The First to Go
Jeremy Hampton
1998
Fear and Loathing in Las Vegas
Magazine Reporter
1999
I'll Remember April
John Cooper
2001
The Amati Girls
Lawrence
2002
Local Boys
Jim Wesley
2003
Freaky Friday
Ryan
2004
Chasing Liberty
President James Foster
2009
Weather Girl
Dale
2010
Justice League: Crisis on Two Earths
Clark Kent/Superman
Voice role
Television
Year
Title
Role
Notes
1973
Ozzie's Girls
Mark Johnson
Episode: "The Candidate"
1975
Emergency!
Officer Dave Gordon
Episode: "905-Wild"
Adam-12
Officer Gus Corbin
Episode: "Gus Corbin"
Police Woman
Paul Donin
Episode: "No Place to Hide"
1976
Laverne & Shirley
Victor
Episode: "Dating Slump"
All's Fair
Unknown
Episode: "Jealousy"
Police Woman
Stansky
Episode: "Tender Soldier"
Delvecchio
Ronnie Striker
Episode: "Hot Spell"
1977
Eleanor and Franklin: The White House Years
Robert Dunlap
Television film
The Hardy Boys
Chip Garvey
Episode: "Mystery of the Solid Gold Kicker"
1978
Getting Married
Howard Lesser
Television film
Police Woman
Paul Donin
Episode: "No Place to Hide"
Little Mo
Norman Brinker
Television film
Sam
Officer Mike Breen
7 episodes
1978-79
Centennial
Captain John McIntosh
3 episodes
1979
The Love Boat
Doug Bradbury
2 episodes
1979-80
240-Robert
Dwayne Thibodeaux
13 episodes
1980
Flamingo Road
Fielding Carlyle
Television film
The Dream Merchants
Johnny Edge
Miniseries
1981
Goliath Awaits
Peter Cabot
Television film
1981-82
Flamingo Road
Fielding Carlyle
37 episodes
1983
The Love Boat
Rick Tucker
Episode: "Julie and The Bachelor..."
1983-86
St. Elsewhere
Dr. Robert Caldwell
70 episodes
1983
Intimate Agony (aka Doctor in Paradise)
Tommy
Television film
1986
The Deliberate Stranger
Ted Bundy
Prince of Bel Air
Robin Prince
1987
Moonlighting
Sam Crawford
4 episodes
After the Promise
Elmer Jackson
Television film
1989
Sweet Bird of Youth
Chance Wayne
1991-93
Reasonable Doubts
Detective Dicky Cobb
45 episodes
1991
Dillinger
John Dillinger
Television film
Fourth Story
David Shepard
Shadow of a Doubt
Uncle Charlie Oakley
Long Road Home
Ertie Robertson
1993
Harts of the West
Sam Carver
Episode: "The Right Stuff"
1995
Charlie Grace
Charlie Grace
Main cast
Original Sins (aka Acts of Contrition)
Johnathan Frayne
Television film
1996
Strangers
Mark
Episode: "Visit"
E! True Hollywood Story
Himself
Episode: "Dark Obsession"
1996-2000
Chicago Hope
Dr. Jack McNeil
95 episodes
1997
Adventures from the Book of Virtues
Ulysses
Episode: "Perseverance" (S 1:Ep 13)
1998
From the Earth to the Moon
Wally Schirra
Episode: "We Have Cleared the Tower"
2000
For All Time
Charles Lattimer
Television film
2001
The Legend of Tarzan
Bob Markham
Episode: "Tarzan and the Outbreak"
Crossfire Trail
Bruce Barkow
Television film
And Never Let Her Go
Thomas Capano
2002
The West Wing
Simon Donovan
4 episodes
2003
JAG
SSA Leroy Jethro Gibbs
Episodes: "Ice Queen" and "Meltdown"
2003-present
NCIS
Series regular, executive producer
2004
Retrosexual: The 80's
Himself
TV miniseries
2011
Certain Prey
Lucas Davenport
Television film
2012
Family Guy
SSA Leroy Jethro Gibbs
Voice
Episode: "Tom Tucker: The Man and His Dream"
2014-18
NCIS: New Orleans
4 episodes
Executive producer
Awards and nominations
Year
Association
Category
Nominated work
Result
1977
Primetime Emmy Awards
Outstanding Supporting Actor in a Miniseries or a Movie
Eleanor and Franklin: The White House Years
Nominated
1987
Golden Globe Awards
Best Actor - Miniseries or Television Film
The Deliberate Stranger
Nominated
1988
After the Promise
Nominated
1992
Best Actor - Television Series Drama
Reasonable Doubts
Nominated
Viewers for Quality Television
Best Actor in a Quality Drama Series
Nominated
1993
Golden Globe Awards
Best Actor - Television Series Drama
Nominated
Viewers for Quality Television
Best Actor in a Quality Drama Series
Nominated
1997
Screen Actors Guild Awards
Outstanding Performance by an Ensemble in a Drama Series
Chicago Hope
Nominated
1998
Nominated
2002
Primetime Emmy Awards
Outstanding Guest Actor in a Drama Series
The West Wing
Nominated
2011
People's Choice Awards
Favorite TV Crime Fighter
NCIS
Nominated
2013
Prism Awards
Male Performance in a Drama Series
Won
2014
People's Choice Awards
Favorite Dramatic TV Actor
Nominated
2016
Favorite Crime Drama TV Actor
Nominated
2017
Favorite Crime Drama TV Actor
Won
Charities
Mark Harmon supports the following charitable causes: Mental Health, Disabilities, Health Education, Children.
[ Source: Wikipedia ]