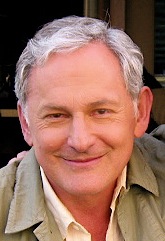 Victor Garber
Birth name:
Victor Joseph Garber
Born:
March 16, 1949
Age:
74
Birthplace:
London, Ontario, Canada
Popularity:

Please login to contact Victor Garber...
Biography
Victor Joseph Garber (born March 16, 1949)[1] is a Canadian-American actor and singer. He is known for playing Jesus in Godspell, Anthony Hope in Sweeney Todd: The Demon Barber of Fleet Street, John Wilkes Booth in Assassins, Jack Bristow in the television series Alias, Max in Lend Me a Tenor, Thomas Andrews in James Cameron's Titanic, and Ken Taylor, Canadian Ambassador to Iran, in Argo. He was a series regular on Legends of Tomorrow, as Dr. Martin Stein, having previously played the same role in a recurring capacity on The Flash as well as the web series Vixen.
Garber was born in London, Ontario, and is of Russian-Jewish descent. His parents were father Joseph "Joe" Garber (died 1995), and mother, Hope Garber (née Bessie Hope Wolf; died 2005), an actress, singer, and the host of
At Home with Hope Garber
.[2] He has a brother, Nathan, and a sister, Alisa.
Garber began acting at the age of nine, and studied at the University of Toronto's Hart House at age 16.[3]
Garber attended Ryerson Elementary School. He also was enrolled in the children's program of the Grand Theatre; and, at age 16, he was accepted at a six-week summer theatre training program at the University of Toronto taught by Robert Gill.[3]
Read more...
Career
Music
In 1967, after a period working as a solo folk singer, he formed a folk group called The Sugar Shoppe with Peter Mann, Laurie Hood and Lee Harris. The group enjoyed moderate success, breaking into the Canadian Top 40 with a version of Bobby Gimby's song "Canada" (1967).[4] Three other Sugar Shoppe songs made the lower reaches of the Canadian Top 100 in 1967 and '68, and the band even performed on The Ed Sullivan Show and The Tonight Show Starring Johnny Carson before breaking up.[5]
Theatre
He played Jesus in Toronto's 1972 production of Godspell.[6] In 1985 he appeared in Noises Off at the Ahmanson Theatre in Los Angeles.[7]
He appeared on Broadway in the original productions of Deathtrap, Sweeney Todd and Noises Off (1983), and in the original Off-Broadway cast of Assassins, as well as the 1990s revival of Damn Yankees. He has been nominated for four Tony Awards and opened the Tony Awards program in 1994 (the year he was nominated for the Tony Award for Damn Yankees).[8] In 1998, he co-starred on Broadway in the Tony Award-winning play Art with Alan Alda and Alfred Molina. In 2005, he played the role of Frederic in the Los Angeles Opera production of A Little Night Music. He played Ben in a critically praised Encores! staged concert production of Follies (2007) opposite Donna Murphy.[9] In mid-2007, he played Garry Essendine in a production of Noël Coward's Present Laughter at Boston's Huntington Theatre.[10] He reprised the role on Broadway in the Roundabout Theatre production, which opened in January 2010.[11]
In January 2018, Garber replaced David Hyde Pierce as Horace Vandergelder in the Tony-winning Broadway revival of Hello, Dolly! at the Shubert Theatre opposite Bernadette Peters. Garber began performances on January 20 prior to the press opening on February 22.[12][13]
Garber received the 2018 Theatre World John Willis Award for Lifetime Achievement.[14]
Film
His film work includes James Cameron's Titanic (1997), in which he essayed a Mid-Ulster accent to play the shipbuilder Thomas Andrews. Other movie appearances include Godspell (1973) as Jesus (the part he originally played in the 1972 Canadian stage production), Sleepless in Seattle (1993), Annie (1999), Legally Blonde (2001), and Tuck Everlasting (2002).[3] In 2009, he took on the role of the DC Comics supervillain Sinestro in the direct-to-video animated film Green Lantern: First Flight. The same year, Garber played a Klingon interrogator in J. J. Abrams' Star Trek film; however, his scenes were deleted from the finished film.[15]
In 2010, Garber had an uncredited cameo in The Town as a bank manager. The film was directed by Alias co-star Jennifer Garner's husband, Ben Affleck. Also Garber had a credited role in the Ice Quake at the end of 2010. In late 2012, he appeared in Affleck's film Argo, about the Iran hostage crisis; Garber portrayed Canadian Ambassador to Iran Kenneth D. Taylor. He also co-starred in 2014 thriller Big Game.[16]
Television
On television, he has had roles on American and Canadian shows. Garber's first leading role on television show was in CBS's 1985 summer series I Had Three Wives.[17] He had a recurring guest role on CTV's E.N.G. (1991-93). He portrayed Jack Bristow on ABC's show, Alias, earning three Emmy nominations. He next starred on the television series Justice (2006) on Fox and ABC's Eli Stone. He appeared as Olivier Roth in four episodes of the Canadian science drama ReGenesis. He appeared in Episode 3 of the Fox series Glee as Will's father. He played Dr. Martin Stein / Firestorm on The Flash beginning in 2015 and appeared as the character in a regular role on Legends of Tomorrow until 2017 and has the recurring role of Admiral Halsey on The Orville.
Personal life
Garber prefers to keep his personal life private and has largely stayed out of the tabloids.[2] He referred publicly to his homosexuality in 2012.[18] In 2013, he said "I don't really talk about it, but everybody knows."[19] Garber has been in a relationship with Canadian artist and model Rainer Andreesen since 2000.[18] On October 10, 2015, Andreesen announced on his Instagram page that he and Garber were married in Canada.[20] Victor and Rainer reside in Southampton, New York.[citation needed] Victor has Type 1 diabetes he was diagnosed in 1962 when he was 12 years old [21]
Filmography
Film
Year
Title
Role
Notes
1973
Godspell
Jesus Christ
1974
Monkeys in the Attic
Eric
1981
In the Research of Path of Life
Benjamin Lonergan
1988
The Legendary Life of Ernest Hemingway
Ernest Hemingway
1992
Singles
Child's Father
Uncredited cameo
I'll Never Get to Heaven
Eric Hoskins
Light Sleeper
Tis Brooke
1993
Sleepless in Seattle
Greg
Life with Mikey
Brian Spiro
1994
Exotica
Harold Brown
Mixed Nuts
Irate Neighbour
Voice role
1995
Jeffrey
Tim
Kleptomania
Morgan Allen
1996
The First Wives Club
Bill Atchison
National Board of Review Award for Best Acting by an Ensemble
1997
Titanic
Thomas Andrews
Nominated—Screen Actors Guild Award for Outstanding Performance by a Cast in a Motion Picture
The Absolution of Anthony
Father Carson
Short
1998
How Stella Got Her Groove Back
Isaac
Uncredited cameo
1999
External Affairs
Harry Raymond
2001
Legally Blonde
Professor Callahan
Call Me Claus
Taylor
2002
Tuck Everlasting
Robert Foster
Home Room
Det. Martin Van Zandt
2008
Milk
Mayor George Moscone
Critics Choice Award for Best Acting Ensemble
Nominated—Screen Actors Guild Award for Outstanding Performance by a Cast in a Motion Picture
2009
Green Lantern: First Flight
Sinestro
Voice role
Star Trek
Klingon Interrogator
Deleted scene
2010
You Again
Mark
The Town
Assistant Bank Manager
Uncredited cameo
2011
Kung Fu Panda 2
Master Thundering Rhino
Voice role
The Entitled
Bob Vincent
Take Me Home
Arnold
2012
Argo
Ken Taylor
Screen Actors Guild Award for Outstanding Performance by a Cast in a Motion Picture
Hollywood Film Award for Ensemble of the Year
Palm Springs International Film Festival for Best Ensemble
Nominated—Central Ohio Film Critics Association for Best Ensemble
Nominated—Phoenix Film Critics Society Awards for Best Ensemble Acting
Nominated—San Diego Film Critics Society Awards for Best Ensemble Performance
Moving Day
Wilf Redmond
2013
I'll Follow You Down
Sal
2014
Big Game
Vice President
2015
Self/less
Martin O´Neill
Consumed
Dan
Sicario
Dave Jennings
2017
Rebel in the Rye
Sol Salinger
2018
The Gettysburg Address
William L. Saunders
Voice role; post-production
Television
Year
Title
Role
Notes
1974
Jack: A Flash Fantasy
Jack of Hearts
Television film
ABC Afterschool Special
Christian de Neuvillette
Voice role, Episode: "Cyrano"
1975
Hallmark Hall of Fame
Marquis de Lafayette
Episode: "Valley Forge"
1977
The Best of Families
Teddy Wheeler
Miniseries
1978
Tartuffe
Valere
Television film
1983
Charley's Aunt
Jack Chesney
Television film
1985
I Had Three Wives
Jackson Beaudine
Lead role, 5 episodes
Tales from the Darkside
Ambrose Cavender
Episode: "The Tear Collector"
Private Sessions
Jerry Sharma
Television film
1986
The Twilight Zone
Dr. Kevin Carlson
Episode: "A Day in Beaumont / The Last Defender of Camelot"
Roanoak
John White
Television film
Guiding Light
Det. Frank Minnelli
Unknown episodes
1987-91
The Days and Nights of Molly Dodd
Dennis Widmer
10 episodes
1988
Liberace: Behind the Music
Liberace
Television film
1991
Grand Larceny
Judge Keeler
Television film
E.N.G.
Adam Hirsch
10 episodes (1991-1993)
1992
The First Circle
Lew Rubin
Television film
Nominated—Gemini Award for Best Performance by an Actor in a Leading Role
I'll Fly Away
Warren
Episode: "Fragile Truths"
The Powers That Be
Mack Novitz
Episode: "Oh, Mack"
1993
Alex Haley's Queen
Digby
Miniseries
Dieppe
Lord Louis Mountbatten
Television film
Nominated—Gemini Award for Best Performance by an Actor in a Leading Role
Woman on the Run: The Lawrencia Bembenek Story
Frank Marrocco
Television film
1994
Kung Fu: The Legend Continues
Blackwell
Episode: "The Innocent"
1995
Law & Order
Paul Sandig
Episode: "Savages"
Almost Perfect
Howard Guthrie
Episode: "You Like Me, You Really Like Me"
1996
Hostile Advances
Jack Gilcrest
Television film
F/X: The Series
Andrew Price
Episode: "The Brotherhood"
The Outer Limits
Dr. Ben McCormick
Episode: "Out of Body"
1997
Cinderella
King Maximillian
Television film
Liberty! The American Revolution
John Dickinson
6 episodes
1999
Summer's End
Narrator
Voice role, television film
Invisible Child
Tim Beeman
Television film
Annie
Oliver "Daddy" Warbucks
Television film
External Affairs
Harry Raymond
Nominated—Gemini Award for Best Performance by an Actor in a Leading Role in a Dramatic Program or Mini-Series
2000
Love and Murder
Inspector Philip Millard
Television film
Frasier
Ferguson
Episode: "Taking Liberties"
Nominated—Emmy Award for Outstanding Guest Actor in a Comedy Series
The Outer Limits
Dr. Edward Normandy
Episode: "Glitch"
2001
Life with Judy Garland: Me and My Shadows
Sidney Luft
Television film
Nominated—Emmy Award for Outstanding Supporting Actor in a Miniseries or a Movie
The Wandering Soul Murders
Inspector Philip Millard
Television film
A Colder Kind of Death
Inspector Philip Millard
Television film
Laughter on the 23rd Floor
Kenny Franks
Television film
Call Me Claus
Taylor
Television film
2001-2006
Alias
Jack Bristow
Main cast (Season 1-5): 105 episodes
Satellite Award for Best Supporting Actor - Series, Miniseries or Television Film (2003)
Saturn Award for Best Supporting Actor on Television (2003)
Nominated—Saturn Award for Best Supporting Actor on Television (2004)
Nominated—Emmy Award for Outstanding Supporting Actor in a Drama Series (2002-04)
Nominated—Teen Choice Award for Choice TV Parental Units (2005)
2002
Torso: The Evelyn Dick Story
J.J. Robinette
Television film
2003
The Music Man
Mayor Shinn
Television film
It's All Relative
Jerry / Joffrey
Episode: "The Doctor Is Out"
2004
Will & Grace
Peter Bovington
Episode: "Saving Grace, Again: Part 2"
Nominated—Emmy Award for Outstanding Guest Actor in a Comedy Series
2006
Justice
Ron Trott
13 episodes
2007
American Masters
Narrator
Episode: "Novel Reflections: The American Dream"
Ugly Betty
Professor Barrett
Episode: "Grin and Bear It"
ReGenesis
Oliver Roth
5 episodes (2007-2008)
2008
Eli Stone
Jordan Wethersby
26 episodes
2009
The Last Templar
Monsignor De Angelis
Miniseries
Everything She Ever Wanted
Walter Allanson
Miniseries
Glee
Will's Father
Episode: "Acafellas"
Nurse Jackie
Neil Nutterman
2 episodes
Rex
Paul
Television film
Web Therapy
Kip Wallice
Web series, 8 episodes (2009, 2013-2014)
National Geographic: America Before Columbus
Narrator
2010
Ice Quake
Colonel Bill Hughes
Television film
Republic of Doyle
Garrison Steel
4 episodes (2010-2013)
2011
Stargate Universe
Ambassador Ovirda
Episode: "Seizure"
Suits
Phillip Hardman
Pilot (scenes cut in US release)
Murdoch Mysteries
Detective Malcolm Lamb
Episode: "Tattered and Torn"
Flashpoint
Dr. Larry Toth
Episode: "Fault Lines"
Episode:"Personal Effects" / Episode: "Priority of Life"
30 Rock
Eugene Gremby
Episode: "Respawn"
Law & Order: LA
Walter Calvin
Episode: "Angel's Knoll"
William & Catherine: A Royal Romance
Charles, Prince of Wales
Television film
Charlie's Angels
Charles Townsend
Voice role
Web Therapy
Kip Wallice
Main role, 19 episodes (2011-2015)
2012
The Big C
Willie Wanker
Episode: "Family Matters"
Damages
Bennett Herreshoff
3 episodes
The Firm
Judge Walter A. Dominic
Episode: "Chapter 6"
2013
Deception
Robert Bowers
Main role (11 episodes)
The Hunters
Mason Fuller
Television film
2014
The Good Wife
Judge Loudon Spencer
Episode: "We, the Juries"
Sleepy Hollow
Mr. Crane
Episode: "Bad Blood"
Louie
Louie's Lawyer
Episode: "Model"
Blue Bloods
Donald Stein
Episode: "Under the Gun"[22]
2014-2017
Power
Simon Stern
11 episodes
2015
Motive
Neville Montgomery
Episode: "6 Months Later"
The Slap
Narrator
Miniseries, 8 episodes
2015-2017
The Flash
Martin Stein / Firestorm
10 episodes
Nominated—Saturn Award for Best Guest Starring Role on Television
Digsy Foss's husband
Season 3 episode: "Duet"
2016-2017
Legends of Tomorrow
Martin Stein / Firestorm
Main role (seasons 1-3)
Eobard Thawne
Season 2 episode: "The Chicago Way"
Henry Stein
Season 3 episode: "Return of the Mack"
2016
Vixen
Martin Stein / Firestorm
Voice role, web series, Episode: "Episode #2.1"
2017
Modern Family
Charles Dumont
Episode: "Do It Yourself"
Difficult People
John Passias
Episode: "Cindarestylox"
The Orville
Admiral Halsey
3 episodes, Recurring role[23]
Supergirl
Martin Stein / Firestorm
Season 3 Episode: "Crisis on Earth-X, Part 1"
Arrow
Season 6 Episode: "Crisis on Earth-X, Part 2"
Stage
Broadway
Source: Playbill[24]
The Shadow Box - 1977
Tartuffe - 1977
Deathtrap - 1978 (Tony Nomination, Featured Actor in a Play)
Sweeney Todd - 1979 - as Anthony Hope
They're Playing Our Song - 1981
Little Me - 1982 (Tony Nomination, Actor in a Musical)
Noises Off - 1983
You Never Can Tell - 1986
The Devil's Disciple - 1988
Lend Me a Tenor - 1989 (Tony Nomination, Actor in a Play)
Two Shakespearean Actors - 1992
Damn Yankees - 1994 (Tony Nomination, Actor in a Musical)
Arcadia - 1995
'Art' - 1998
Present Laughter - 2010
Hello, Dolly! - 2018
Off Broadway
Godspell - 1972
Ghosts - 1973
Joe's Opera − 1975
Cracks - 1976
Wenceslas Square - 1988
Love Letters - 1989
Assassins - 1990 as John Wilkes Booth
Charities
Victor Garber supports the following charitable causes: AIDS, Alzheimer's.
[ Source: Wikipedia ]