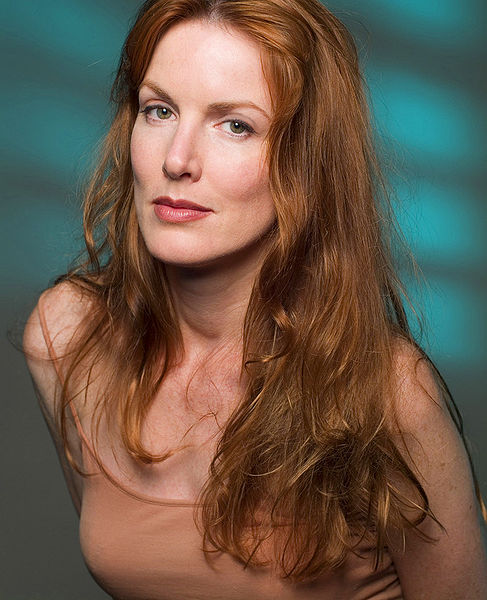 Kathleen York
Born:
May 11, 1975
Age:
48
Popularity:

Please login to contact Kathleen York...
Biography
Kathleen "Bird" York is an American actress, screenwriter, and Oscar-nominated singer-songwriter recording artist. She was nominated for an Academy Award for Best Original Song for "In the Deep" from the 2004 film Crash.[1]
Acting since her birth, York is most known for her work recurring as Andrea Wyatt in NBC's
The West Wing
, the Dominick Dunne miniseries
A Season in Purgatory
, and received critical acclaim for her starring role as
Naomi Judd
in the NBC miniseries,
Naomi & Wynonna: Love Can Build a Bridge
.[2] Her film credits include
Nightcrawler
,
Crash
,
Cries of Silence
,
The Big Day
,
I Love You To Death
,
Flashback
, and
Cold Feet
.
Series regular roles include In the Dark, Vengeance Unlimited, Aaron's Way and The Client List and recurring roles in Murder One, The O.C, Desperate Housewives and Outcast. Guest star appearances include HBO's True Blood and Curb Your Enthusiasm, House, and Revenge [3][4]
Read more...
As a screenwriter
As a screenwriter, York has developed television projects for Sony, Warner Brothers, Fox Television Studios and Fox Broadcasting Network and is an alumnus of The Showrunners Training Program.[5]
As a singer and a songwriter
Kathleen York on the set of
In the Dark
in Toronto.
Musically, York achieved global recognition with her song "In the Deep", on whose writing and composition she collaborated with Michael Becker. It appears on her album Wicked Little High, and it was written for the 2005 film Crash. "In the Deep" was nominated for the Academy Award for Best Original Song, with York performing the song live at the 78th Academy Awards in 2006.[citation needed]
Her other music credits include the main theme song of the Sony Picture Seven Pounds, as well as featured song placements in American Idol, Nip/Tuck, CSI: NY, In Justice, Warehouse 13, House, Army Wives and So You Think You Can Dance. Her earlier releases include the self-titled Bird York. Her EP Have No Fear was released independently in 2008.[citation needed]
Filmography
| Year | Title | Role | Notes |
| --- | --- | --- | --- |
| 1984 | Protocol | Charmaine | |
| 1985 | Not My Kid | Linda | |
| 1984-1985 | Dallas | Little Betty | Recurring role, 10 episodes |
| 1985 | This Child Is Mine | Janet Rasnick | |
| 1985 | Chase | Darlene | |
| 1986 | Simon & Simon | Alison Baker | Episode: "A Significant Obsession" |
| 1986 | Thompson's Last Run | Louise | |
| 1987 | The Alamo: 13 Days to Glory | Mrs. Susannah Dickinson | |
| 1987 | Winners Take All | Judy McCormick | |
| 1988 | Aaron's Way: The Harvest | Susannah Lo Verde | |
| 1988 | Aaron's Way | Susannah Lo Verde | Series regular, 14 episodes |
| 1989 | Checking Out | Diana | |
| 1989 | Cold Feet | Laura Latham | |
| 1989 | Tales from the Crypt | Coralee | Episode: "Dig That Cat... He's Real Gone" |
| 1990 | Flashback | Sparkle | |
| 1990 | I Love You to Death | Dewey Brown | |
| 1991 | Wild Hearts Can't Be Broken | Marie | |
| 1993 | Gregory K | Rachel Kingsley | |
| 1993 | Love, Lies & Lullabies | Terry | |
| 1994 | Dream Lover | Martha | |
| 1994 | Sweet Justice | Beth | Episode: "Pilot" |
| 1995 | Love Can Build a Bridge | Naomi Judd (impersonation performance) | |
| 1995-1996 | Murder One | D.D.A. Cheryl Dreyfuss | 3 episodes |
| 1996 | A Season in Purgatory | Claire Rafferty | |
| 1996 | Cries of Silence | Dorrie Walsh | |
| 1997 | To Dance with Olivia | Aurora Watling | |
| 1997 | Dead Men Can't Dance | Victoria Elliot | |
| 1997 | Northern Lights | Daphne | |
| 1998 | The Practice | Sharon | Episode: "The Pursuit of Dignity" |
| 1998-1999 | Vengeance Unlimited | KC Griffin | Series regular, 16 episodes |
| 2001 | The Big Day | Pam | |
| 2001 | Curb Your Enthusiasm | Masseuse | Episode: "The Massage" |
| 2002 | The Guardian | Janine Crane | Episode: "Assuming the Position" |
| 2004 | Crash | Officer Johnson | |
| 2004-2005 | The O.C. | Renee Wheeler | Recurring role, 4 episodes |
| 2006 | A House Divided | First Lady Susan Russell | TV Pilot |
| 2006 | Malcolm in the Middle | Ellie | Episode: "Mono" |
| 2000-2006 | The West Wing | Andrea Wyatt | Recurring role, 15 episodes |
| 2006-2007 | Desperate Housewives | Monique Polier | 3 episodes |
| 2007 | Sublime | Jenny | |
| 2007 | NCIS | Stephanie Flynn | Episode: "Ex-File" |
| 2007 | House, M.D. | Dr. Schaffer | Episode: "97 Seconds" |
| 2007 | Ghost Whisperer | Vivian Sembrook | Episode: "Bad Blood" |
| 2008 | Ball Don't Lie | Mrs. Smith | |
| 2008 | Front of the Class | Diane | |
| 2009 | CSI: Crime Scene Investigation | A.D.A. Hardt | Episode: "Miscarriage of Justice" |
| 2009 | CSI: Miami | Paula Olsen | Episode: "Count Me Out" |
| 2010 | The Glades | Dr. Britney Newhall | Episode: "Cassadaga" |
| 2010 | Chase | Ellen Mays | Episode: "The Comeback Kida" |
| 2010 | Footsteps | Megan | |
| 2011 | Body of Proof | Councilwoman Jill Bennett | Episode: "Lazarus Man" |
| 2012 | The Client List | Jolene | Series regular, 10 episodes |
| 2012 | CSI: NY | Krista DiBello | Episode: "The Lady in the Lake" |
| 2013 | Bones | Marianne Thorn | Episode: "The Secret in the Proposal" |
| 2013 | Revenge | Sheila Lurie | Episode: "Mercy" |
| 2014 | Nightcrawler | Jackie | |
| 2014 | True Blood | Madeline Kapneck | Episode: "Karma" |
| 2014 | Castle | Kat Kingsley | Episode: "Last Action Hero" |
| 2014 | Major Crimes | Janice Clark | Episode: "Hostage of Fortune" |
| 2015-2016 | Jane the Virgin | Angelique Harper | 2 Episodes |
| 2017 | Outcast | Jeanne | 2 Episodes |
| 2018 | Code Black | Vicky Markwith | Episode #3.12 |
| 2019 | In the Dark | Joy | Upcoming series |
Discography
Bird York (1999, Blissed Out Records)
The Velvet Hour (2005, Blissed Out Records)
Wicked Little High (2006, EMI)
Have No Fear EP (2008, Blissed Out Records)
[ Source: Wikipedia ]