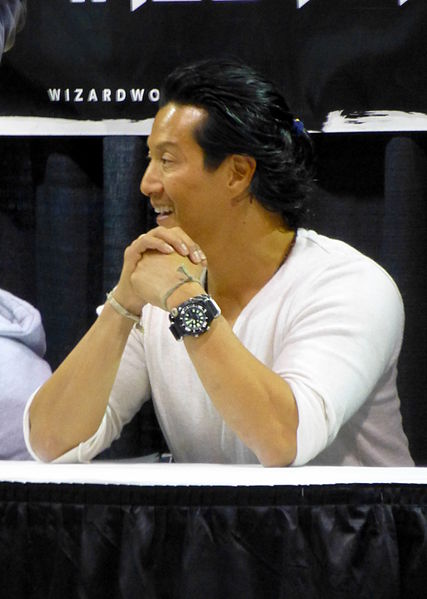 Will Yun Lee
Born:
March 22, 1971
Age:
52
Birthplace:
Arlington, Virginia, U.S.
Popularity:

Please login to contact Will Yun Lee...
Biography
Will Yun Lee (born March 22, 1971) is an American actor and martial artist. He is best known for his roles as Danny Woo in the supernatural drama series Witchblade and Jae Kim in the science fiction drama series Bionic Woman. Lee has also portrayed notable roles in the films Die Another Day (2002), Elektra (2005), and The Wolverine (2013).
Lee plays a recurring role as Sang Min in the police drama series Hawaii Five-0, and has also voiced Wei Shen, the protagonist of the video game Sleeping Dogs (2012).
Lee was born in Arlington, Virginia to Korean parents.[1] His parents are mother Jing Ja Lee and father Soo Woong Lee, a Taekwondo grandmaster.[2] He first began training at just three years old and spent a portion of his youth teaching at Lee's Tae Kwon Do training facility, his family's business in Napa, California. Lee attended UC Berkeley with a full athletic scholarship to study political science and ethnic studies.[3]
Read more...
Career
Will Yun Lee had supporting roles in high-profile films such as Die Another Day, Torque, The King of Fighters and Elektra. He has also acted on FX Network's mini-series Thief and ABC Family's TV movie Mini-series Fallen. He recently guest starred in Hawaii Five-0 as recurring character "Sang Min", and in True Blood as "Mr. Gus". He also played Kenuichio Harada in James Mangold's The Wolverine (2013).[4]
He provides the voice of the protagonist in Square Enix's Hong Kong open-world crime game, Sleeping Dogs as undercover cop Wei Shen.
Lee on the cover of
KoreAm
in 2007
In 2002 he was named by People as one of their "50 Most Beautiful People", which quickly led to high-profile roles. In November 2007, he was again recognized by People, this time as one of the members of their list of the 15 "Sexiest Men Alive".[5]
Will Yun Lee is among the actors, producers and directors interviewed in the 2006 documentary The Slanted Screen, directed by Jeff Adachi, about the representation of Asian and Asian American men in Hollywood. He was in the music video of Mariah Carey's "Boy (I Need You)" as well as Ice Cube's "Roll Call".
Personal life
In October 2010, Lee married actress Jennifer Birmingham in Shreveport, Louisiana.[6] Their son was born in June 2013.[7]
Filmography
Film
Year
Film
Role
Notes
2000
Gung Fu: The New Dragon
Danny
What's Cooking?
Jimmy Nguyen
2002
Die Another Day
Colonel Tan-Sun Moon
Four Reasons
Buddha
Direct-to-video
2004
Torque
Val
2005
Elektra
Kirigi
2005
The Seed
Ken Marcado
2007
Hers
Lucas
2008
6th and Santa Fe
Short film
2010
The King of Fighters
Iori Yagami
2011
Where the Road Meets the Sun
Takashi
Setup
Joey
Five Star Day
Samuel Kim
Oka!
Yi
2012
Total Recall
Marek
Red Dawn
Captain Cho
2013
Superman: Unbound
Parasoldier Leader
Voice role
Direct-to-video
Make Your Move 3D
Kaz
Lost for Words
Stanford
The Wolverine
Kenuichio Harada
Four Assassins
Marcus
2015
Spy
Timothy Cress
Power/Rangers
General Klank
Short film
San Andreas
Dr. Kim Park
2016
Restored Me
Trevor Kang
She Has a Name
Akkarat
2017
Unspoken: Diary of an Assassin
2018
Bangkok Love Story
Canal Street
Officer Hank Chu
Adi Shankar's Gods and Secrets
Rampage
Agent Park
Television
Year
Film
Role
Notes
1997
Nash Bridges
Quick
Episode: "Gun Play"
1998
Profiler
Andrew Young
Episode: "Ties That Bind"
Brimstone
Roger
Episode: "Poem"
1999
V.I.P.
Bobby Wu
Episode: "Mao Better Blues"
The Disciples
Yoyo Lee
TV movie
2000
Witchblade
Danny Woo
TV movie
2001
The Agency
Sam
Episode: "The Year of Living Dangerously"
2001-2002
Witchblade
Detective Danny Woo
23 episodes
2002
Face
Daniel
2003
10-8: Officers on Duty
Detective Danny Chang
Episode: "Let It Bleed"
2004
Threat Matrix
Danny Roh
Episode: "PPX"
Law & Order
Hiroji Yoshida
Episode: "Gaijin"
10-8: Officers on Duty
Detective Danny Chang
Episode: "Love Don't Love Nobody"
2006
Thief
Vincent Chan
Miniseries
CSI: Crime Scene Investigation
Dennis Kim
Episode: "Time of Your Death"
Tsunami: The Aftermath
Chai
Miniseries
2007
Hustle
Shiro
Episode: "Conning the Artists"
Fallen
Mazarin
4 episodes
Bionic Woman
Jae Kim
7 episodes
2008
Finnegan
Taki
TV movie
2010
Boston's Finest
Eddie Lao
TV movie
2010-2017
Hawaii Five-0
Sang Min
11 episodes
2014
The Novice
The Big Bang
TV movie
True Blood
Mr. Gus
5 episodes
Intelligence
Jin Cong
2 episodes
2015
Strike Back: Legacy
Kwon
5 episodes
Dr. Ken
Kevin O'Connell
Episode: "Kevin O'Connell"
The Player
Liu Zeng
Episode: "House Rules"
Warrior
Susano
2016-2018
Falling Water[8]
Taka
Main role
2018
Altered Carbon
Takeshi Kovacs
4 episodes
2018
The Good Doctor
Dr. Alex Park
Recurring (Season 1), Main (Season 2)
Video Games
Year
Title
Role
Notes
2011
Saints Row: The Third
Pedestrian and Character Voices
Voice role
2012
The Amazing Spider-Man
Additional Voices
Voice role
Infex
IngenBio Guard
Voice role
Sleeping Dogs
Wei Shen
Voice role
Sleeping Dogs: Nightmare in North Point
Wei Shen
Voice role
Sleeping Dogs: Zodiac Tournament
Wei Shen
Voice role
2013
Sleeping Dogs: Year of the Snake
Wei Shen
Voice role
Saints Row IV
The Voices of Virtual Steelport
Voice role
2015
Mortal Kombat X
Kung Lao
Voice role [9][10]
[ Source: Wikipedia ]