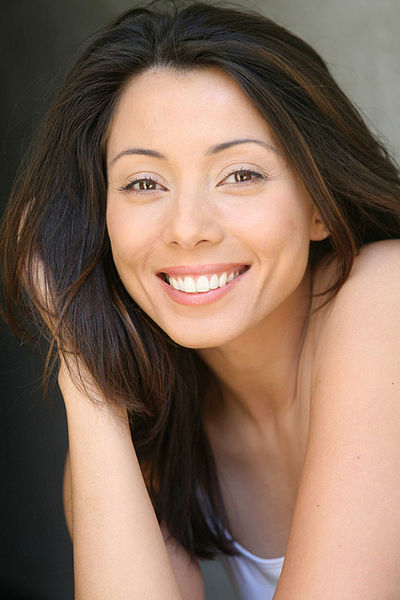 Rachel Grant
Birth name:
Rachel Louise Grant de Longueuil
Born:
September 25, 1977
Age:
46
Birthplace:
Parañaque, Philippines[2]
Popularity:

Please login to contact Rachel Grant...
Biography
Rachel Louise Grant de Longueuil (born 25 September 1977), known professionally as Rachel Grant, is a Filipina-born British actress, writer and social entrepreneur. Born on the island of Luzon in the Philippines, Grant was raised in Nottingham, United Kingdom. Grant is of Anglo-Scots, French-Canadian, Filipino and Spanish descent through her parents. Her full name is Rachel Louise Grant de Longueuil, a barony title granted by King Louis XIV of France to her ancestor Charles le Moyne de Longueuil.
Grant was born on the island of Luzon in the Philippines. Grant moved to the United Kingdom when she was a baby. Her father is Michael Grant, 12th Baron de Longueuil. She is related to the British Royal Family through her grandfather, 11th Baron Raymond De Longueuil (second cousin to
Queen Elizabeth II
), whose mother was Ernestine Maude Bowes-Lyon[3] granddaughter of the 12th Earl of Strathmore.
Read more...
Acting career
Grant played Peaceful Fountains of Desire in the James Bond film Die Another Day.[4] One of her first TV roles was on SyFy as Nina, the hostess of horror show Sci-fright. She was Professor Myang Li in the Sky One series Brainiac: Science Abuse.[citation needed] She has had roles in theatre and in TV programmes including Emmerdale, Murder in Suburbia, Blue Murder and Casualty. She also appeared as Maria Ronson in the film Until Death with Jean-Claude Van Damme and Stephen Rea, in The Purifiers with Dominic Monaghan and more recently in the sci-fi-fi comedy Snatchers.
Sexual assault allegation
On January 15, 2018, Grant publicly made a sexual assault allegation against actor/producer Steven Seagal, stating an incident took place in 2002, during pre-production on his direct-to-video film, Out for a Kill (2003), and that she lost her job on the film after the incident.[5][6]
Filmography
Television
Emmerdale as Tanya (1999)
Masters of Combat as Kali (2001)
Sci-fright as Nina (2001)
Brainiac: Science Abuse as Professor Myang Li (2003-2007)
Blue Murder as DC Jenny Chen (2003)
Zero to Hero as Nemesis (2004)
Casualty as Marie Webster (2004)
Starhyke as Wu Oof (2006)
Murder in Suburbia as Sandra Foy (2004)
Miss Earth 2010 as a main judge (2010)
Tour Group as Tour Guide (2016)
Film
Die Another Day as "Peaceful Fountains Of Desire" (2002)
The Purifiers as Li (2004)
Brotherhood of Blood as Jill (2006)
Until Death as Maria Ronson (2007)
The Tournament as Lina Sofia (2009)
The African Game as Bian (2010)
Red Princess Blues (film) as Princess (2011)
Snatchers (film) as Edie (2017)
[ Source: Wikipedia ]