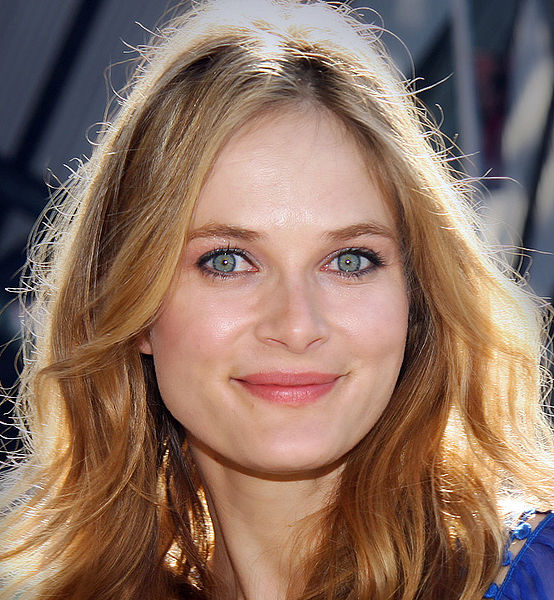 Rachel Blanchard
Birth name:
Rachel Louise Blanchard
Born:
March 19, 1976
Age:
47
Birthplace:
Toronto, Ontario, Canada
Popularity:

Please login to contact Rachel Blanchard...
Biography
Rachel Louise Blanchard (born March 19, 1976) is a Canadian television actress best known for playing Cher Horowitz in the television series Clueless.
Blanchard's career was launched with a part in a McDonald's commercial, and as an eight-year-old on the Canadian children's show The Kids of Degrassi Street, in which she played Melanie Schlegel. She also starred in the television series War of the Worlds as Suzanne McCullough's daughter Debi and in YTV's Are You Afraid of the Dark? as Kristen. Blanchard is probably best known for playing the part of Cher Horowitz (originally portrayed by Alicia Silverstone in the film version) on the television series Clueless (based on the 1995 movie of the same name). She also played Roxanne on the television series 7th Heaven from 2002 to 2004.
Blanchard appeared as Nancy, the American girlfriend of main character Jeremy Usborne (Robert Webb), in the award-winning second series of British sitcom Peep Show. She reprised this role in the fourth series (2007).[1] She played Sally on the HBO show Flight of the Conchords and had a recurring role in the first season of the 2014 FX crime series Fargo.
Contents
1 Filmography

1.1 Film
1.2 Television
1.3 Music videos

2 Awards and nominations
3 References
4 External links
Filmography
Film
| Year | Title | Role | Notes |
| --- | --- | --- | --- |
| 1991 | On My Own | Tania | |
| 1995 | Iron Eagle on the Attack | Kitty Shaw | |
| 1999 | The Rage: Carrie 2 | Monica Jones | |
| 2000 | Road Trip | Tiffany Henderson | |
| 2001 | Sugar & Spice | Hannah Wald | |
| 2001 | Nailed | Kelly Sherman | |
| 2002 | The Wild Dogs | Moll | |
| 2003 | Chasing Holden | T.J. Jensen | |
| 2004 | Without a Paddle | Flower | |
| 2005 | Where the Truth Lies | Maureen O'Flaherty | |
| 2006 | Comeback Season | Chloe Pearce | |
| 2006 | Snakes on a Plane | Mercedes | |
| 2007 | Careless | Cheryl | |
| 2008 | Adoration | Rachel | |
| 2008 | Growing Op | Crystal | |
| 2009 | Spread | Emily | |
| 2010 | Open House | Alice | |
| 2010 | Daydream Nation | Ms. Budge | |
| 2012 | Overnight | Jenny | |
| 2012 | My Uncle Rafael | Michele | |
| 2013 | Mad Ship | Adeline | |
| 2013 | Scrapper | Sharon | |
| 2014 | Dark Hearts | Clarissa | |
Television
| Year | Title | Role | Notes |
| --- | --- | --- | --- |
| 1984-85 | The Kids of Degrassi Street | Melanie | "Liz Sits the Schlegels", "Martin Meets the Pirates" |
| 1985 | The Littlest Hobo | Lisa Farrell | "Voyageurs: Parts 1 & 2" |
| 1986 | The Elephant Show | Rachel | "Masquerade" |
| 1986 | Alex: The Life of a Child | Wendy | TV film |
| 1988 | Glory Enough for All | Melanie | TV film |
| 1988-90 | War of the Worlds | Debi McCullough | Regular role |
| 1990 | The Campbells | Bonnie | "Back to School" |
| 1990 | The Hitchhiker | Karen | "Riding the Nightmare" |
| 1990 | Clarence | Jill | TV film |
| 1990-93 | Are You Afraid of the Dark? | Kristen | Main role |
| 1993-95 | Chris Cross | Dinah McGee | Main role |
| 1995 | Young Ivanhoe | Rowena | TV film |
| 1996 | Flash Forward | Ellen Fisher | "No More Good Days", "House Party", "Cool Book" |
| 1996-99 | Clueless | Cher Horowitz | Lead role |
| 2002-04 | 7th Heaven | Roxanne Richardson | Regular role |
| 2004-07 | Peep Show | Nancy | Recurring role |
| 2005 | 1/4life | Lisa | TV film |
| 2005 | Joey | Joelle | "Joey and the Fancy Sister" |
| 2006 | Our Thirties | Jessica | TV short |
| 2007 | Flight of the Conchords | Sally | "Sally", "Sally Returns" |
| 2008 | Anne of Green Gables: A New Beginning | Louisa Thomas | TV film |
| 2009 | Everything She Ever Wanted | Rachel Reede | TV miniseries |
| 2010 | Call Me Fitz | Janet | "Going Down Syndrome" |
| 2011 | Flashpoint | Jackie Emery | "I'd Do Anything" |
| 2011 | The Case for Christmas | Lauren | TV film |
| 2012 | Wedding Band | Tracy | "We Are Family" |
| 2013 | The Surrogacy Trap | Mallory Parkes | TV film |
| 2013 | Legit | Allie | "Cuckoo's Nest", "Hat Hair" |
| 2013 | Psych | Laura | "Juliet Wears the Pantsuit" |
| 2014 | My Gal Sunday | Sunday O'Brien-Parker | TV film |
| 2014 | Fargo | Kitty Nygaard | Recurring role |
| 2015 | Childrens Hospital | Missy | "Kick Me" |
| 2015 | Another Period | Wedding Guest / Clambake Guest | "Reject's Beach", "Modern Pigs" |
| 2016-present | You Me Her | Emma Trakarsky | Main role |
Music videos
| Year | Title | Artist |
| --- | --- | --- |
| 2004 | "Sunday Morning" | Maroon 5 |
| 2007 | "Business Time" | Flight of the Conchords |
Awards and nominations
| Year | Award | Category | Work | Result |
| --- | --- | --- | --- | --- |
| 1993 | Young Artist Award | Outstanding Performers in a Children's Program | Are You Afraid of the Dark? | Nominated |
| 2007 | Golden Nymph | Outstanding Actress - Comedy Series | Peep Show | Nominated |
| 2011 | Gemini Award | Best Performance by an Actress in a Guest Role in a Comedic Series | Call Me Fitz | Won |
[ Source: Wikipedia ]