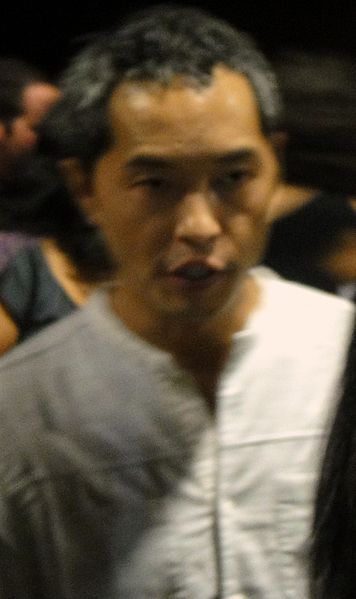 Ken Leung
Birth name:
Kenneth Leung
Born:
January 21, 1970
Age:
53
Birthplace:
New York City, New York, U.S.
Popularity:

Please login to contact Ken Leung...
Biography
Kenneth Leung (born January 21, 1970) is an American actor who is best known for playing Miles Straume in Lost, Admiral Statura in Star Wars: The Force Awakens, Detective Stephen Sing in Saw, and Kid Omega in X-Men: The Last Stand. He portrays the Marvel Comics character Karnak, a member of the Inhumans, on the ABC television series Inhumans, which premiered in September 2017.
Leung was born in New York City and initially raised in the Two Bridges section of the Lower East Side of Manhattan. His family moved to Midwood, Brooklyn, where he grew up before finishing high school in Old Bridge, New Jersey.
Leung later attended New York University (NYU) as a University Scholar. He discovered acting in his junior year, when he studied acting with Catherine Russell and Nan Smithner,[citation needed] and then briefly with Anne Jackson at HB Studio.[citation needed] During this time he acted mostly in downtown spaces and black box theaters, working with groups such as the Ma-Yi Theater Company, New Perspectives, and STAR, a traveling group of actors-educators based at Mount Sinai Hospital.
Read more...
Career
In 1997, Leung made his debut as the villainous henchman Sang in Brett Ratner's Rush Hour. Ratner stated, "'s a great actor. In my opinion, he's equivalent to Philip Seymour Hoffman as far as talent is concerned."[1] He would later work with Ratner in the films Red Dragon, The Family Man, and X-Men: The Last Stand. Edward Norton cast Leung in his directorial debut Keeping the Faith in 2000. According to The Washington Post, Norton said Leung's "showstopping performance...turned a throwaway scene into one of the film's best."[2] Impressed with his acting skills, Norton said that Leung would be appropriate for a role in Hamlet or Osborne's Look Back in Anger: "You sense hidden levels within him and he conveys an intensity of mind. I don't think anybody's tapped his full range yet."[3] Additionally, Leung has appeared in several independent and television films, as well as features, including four films with Brett Ratner and two with Spike Lee. In 1998, he played James the Less and God in Terrence McNally's passion play, Corpus Christi, and in 2002 made his Broadway debut in the musical Thoroughly Modern Millie, also appearing on the cast recording.
In 2007, he starred in the independent film Shanghai Kiss with Hayden Panettiere, and earned a Special Mention at the San Francisco International Asian American Film Festival.[citation needed] That same year he guest-starred in the final season of the HBO drama series The Sopranos. He followed this with the ABC drama Lost as Miles Straume from the series' fourth season through the rest of its run.
On September 29, 2017, ABC premiered Inhumans, an adaptation of the Marvel Comics race of Moon-dwelling superhumans whose abilities are derived from ancient genetic manipulation by the extraterrestrial Kree. Leung plays Karnak, a member of the Inhuman Royal Family, who can "see the fault in all things", allowing him to avoid errors, and who acts as the Royal Family's strategist and philosopher.[4]
Filmography
Film
Year
Title
Role
Notes
1995
Pictures of Baby Jane Doe
Shopkeeper
Welcome to the Dollhouse
Barry
1997
Red Corner
Peng
Kundun
(voice)
1998
Fly
Jeremy Kim
Rush Hour
Sang
1999
Man of the Century
Mike Ramsey
2000
Keeping the Faith
Don
Maze
Dr. Mikao
The Family Man
Sam Wong the Deli Clerk
2001
A.I. Artificial Intelligence
Syatyoo-Sama
Home Sweet Hoboken
Spy Game
Li
Vanilla Sky
Art Editor
2002
Face
Willie
Red Dragon
Lloyd Bowman
2004
Saw
Detective Steven Sing
2005
The Squid and the Whale
School Therapist
2006
Inside Man
Wing
X-Men: The Last Stand
Kid Omega
2007
Year of the Fish
Johnny
Shanghai Kiss
Liam Liu
Received a Special Mention at the San Francisco International Asian American Film Festival for his breakthrough performance.
Falling for Grace
Ming
2008
Saw V
Detective Steven Sing
Cameo
2009
Works of Art
John Kim
2015
Star Wars: The Force Awakens
Admiral Statura
Television
Year
Title
Role
Notes
1995, 2000, 2002
Law & Order
Chung; Tommy Wong; Stephen Wong
4 episodes
1997
New York Undercover
David Kwan
Episode: "Vendetta"
2000
Wonderland
Episode: "Spell Check"
Deadline
Fung
Episode: "Pilot"
2001
Oz
Bian Yixue
Episode: "Conversions"
2004
The Jury
Ken Arata
Episode: "Memories"
Whoopi
Terrence
Episode: "Identity Crisis"
Strip Search
Liu Tsung-Yuan
Television film
Sucker Free City
Lincoln Ma
2005
Hate
Mo
2007
The Sopranos
Carter Chong
Episode: "Remember When"
2008–2010
Lost
Miles Straume
Series regular; 45 episodes
2011
The Good Wife
Shen Yuan
Episode: "Great Firewall"
2012–2013
Person of Interest
Leon Tao
Episodes: "The Contingency", "Critical", "Relevance", "All In"
2013
Zero Hour
Father Reggie
8 episodes
Deception
Donald Cheng
Episodes: "Nothing's Free, Little Girl", "A Drop of Blood and a Microscope"
2014–2016[5]
The Night Shift
Topher Zia
Main, Seasons 1-3, 35 episodes
2017
Inhumans
Karnak
[ Source: Wikipedia ]