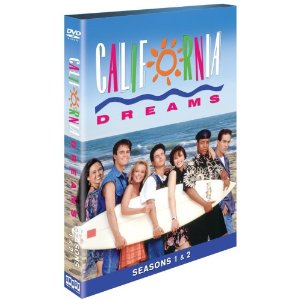 Kelly Packard
Birth name:
Kelly Chemane Packard
Born:
January 29, 1975
Age:
48
Birthplace:
Glendale, California, U.S.
Popularity:

Please login to contact Kelly Packard...
Biography
Kelly Chemane Packard (born January 29, 1975) is an American actress and television personality. She is best known for her roles as Tiffany Smith on California Dreams, as well as April Giminski on Baywatch and co-hosting Ripley's Believe It or Not!. She also co-hosted the late segment of GSN Live from September 15, 2008[1] until November 28, 2008.
Packard also guest starred in the television series The Wonder Years, Blossom, Step by Step, Boy Meets World, USA High and The Wild Thornberrys.
As a child, she was also a contestant on the Bob Eubanks' daytime version of Card Sharks, during "Young People's Week".[2]
Packard joined The Church of Jesus Christ of Latter-day Saints as a teenager. In 1997, she married and was sealed (an LDS rite) to Darrin Privett, an Emergency Medicine physician. They have four children together - three daughters and one son - Aubrey (b. 2004), Dallin (b. 2005) Halle (b. 2008) and Delaney (b. 2012) [3] and live in Newhall, California with their many pets.[4] Packard is an animal lover and a vegetarian.[5] She and her family appeared on an episode of
Celebrity Wife Swap
, in which she switched places with actress
Tichina Arnold
. The episode aired in April 2014.[6]
Read more...
Filmography
Film

| Year | Title | Role | Notes |
| --- | --- | --- | --- |
| 1991 | And You Thought Your Parents Were Weird | Halloween Kid #2 | |
| 1997 | Little Bigfoot | Lanya | |
| 1998 | Baywatch: White Thunder at Glacier Bay | April Giminski | Direct to video film |
| 2000 | Get Your Stuff | Jen | |
| 2002 | The Killing Point | Lisa | Direct-to-video film |
| 2002 | Auto Focus | Dawson's Blond | |
| 2010 | My Girlfriend's Boyfriend | Suzy | |
Television
Year
Title
Role
Notes
1989
Living Dolls
Debbie
Episode: "Rick's Model Girlfriend"
1990
The Wonder Years
Susan Fisher
Episode: "Don't You Know Anything About Women?"
1990-1992
Blossom
Kimberly
Taylor
Episodes: "Pilot" & "Three O'Clock and All Is Hell"
1991-1999
Baywatch
Joanie
Girl
Beth Campfield
April Giminski
Guest star (1991-1995)
Series regular (1997-1999)
1992-1996
California Dreams
Tiffani Smith
Series regular
1993
Step by Step
Marcia
Episode: "Love, Port Washington Style"
1994-1995
Boy Meets World
Tracy
Candy
Episodes: "Model Family", "It's a Wonderful Night" & "The Thrilla' in Phila"
1997
USA High
Tiffani Gleason
Episode" "Mr. Tiffani"
2001
The Wild Thornberrys
Nursery Attendant (voice)
Episode: "The Trouble with Darwin"
2002-2003
Ripley's Believe It or Not!
Herself
Co-host
2015
Stalked By My Neighbor
Lisa Miller
Television movie
2018
Family Vanished
Lisa
Television movie
[ Source: Wikipedia ]