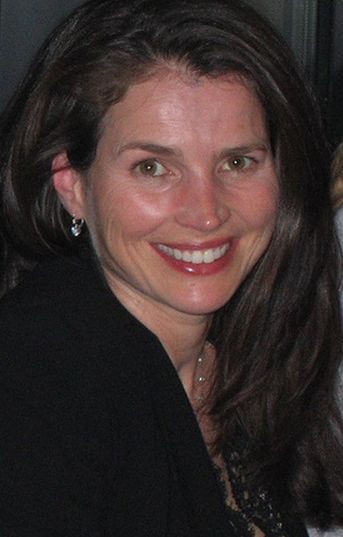 Julia Ormond
Birth name:
Julia Karin Ormond
Born:
January 4, 1965
Age:
58
Birthplace:
Epsom, Surrey, England
Popularity:

Please login to contact Julia Ormond...
Biography
Julia Karin Ormond (born 4 January 1965) is an English actress. She rose to prominence appearing in such films as The Baby of Mâcon (1993), Legends of the Fall (1994), First Knight (1995), Sabrina (1995), Smilla's Sense of Snow (1997) and The Barber of Siberia (1998). She won an Emmy Award for Outstanding Supporting Actress in a Miniseries or a Movie for her role in the HBO film Temple Grandin (2010).
Ormond was born in Epsom, Surrey, the daughter of Josephine, a laboratory technician, and John Ormond, a computer software designer.[1] She attended independent schools, first Guildford High School and then Cranleigh School, where early lead performances in
Guys and Dolls
and
My Fair Lady
began to draw attention.[2][3]
Read more...
Career
Ormond first appeared on British television in the 1989 serial Traffik, about the illegal heroin trade from the far East to the streets of Europe. The story revolves around Jack Lithgow played by Bill Paterson, a Home Office minister in the UK government engaged in combating heroin importation. Julia Ormond plays his drug addicted daughter Caroline an early role that won glowing reviews. Ormond subsequently appeared in several television films early in her career, such as Young Catherine (1991) and Stalin (1992). In 1993 Ormond made her film debut in the lead role of an international movie, The Baby of Mâcon.[4] In the following year she co-starred with Brad Pitt in Legends of the Fall.
In 1995, Ormond played lead roles in Jerry Zucker's First Knight opposite Richard Gere and Sean Connery and also in Sydney Pollack's Sabrina with Harrison Ford.[4] In 1997 she played a lead role in the thriller Smilla's Sense of Snow. She also starred opposite Oleg Menshikov in the 1998 Russian film The Barber of Siberia.[4]
Since the late 1990s Ormond has appeared in indie and television movies and played supporting roles in films, such as The Curious Case of Benjamin Button (2008), Che: Part One (2008) and My Week with Marilyn (2011).[4] She has an independent production company, Indican Productions, based in New York City, and she executive-produced the Cinemax Reel Life documentary Calling the Ghosts: A Story about Rape, War and Women, which won a CableACE Award and a Robert F. Kennedy Journalism Award, and was an official selection of the Toronto and Berlin International Film Festivals.[5] On stage, she appeared in David Hare's My Zinc Bed, for which she received a 2001 Olivier Award nomination for Best Actress.[6]
Ormond in 2005
On television, Ormond appeared as a guest star during the 2008-09 season of the CBS series CSI: NY.[7] In 2010, she won an Emmy Award for her supporting role in the HBO film Temple Grandin.[8] She also guest starred in the tenth and final season of USA Network's series Law & Order: Criminal Intent in 2011. In addition, she played the part of Marie Calvet, mother to Megan Draper, in the AMC TV series Mad Men. For her performance on Mad Men, she received a nomination for the Primetime Emmy Award for Outstanding Guest Actress in a Drama Series in 2012.[9]
In 2013, Ormond began starring in the Lifetime series Witches of East End as Joanna Beauchamp, one of the lead characters.[10]
Personal life
Ormond married Rory Edwards in 1988, an actor she had met while performing in a production of Wuthering Heights. The marriage ended in 1994.[citation needed] In 1999, she married political activist Jon Rubin. The couple's child, daughter Sophie, was born in the autumn of 2004. She is no longer married to Rubin.[11]
Ormond has been engaged in fighting human trafficking since the mid-1990s, and in 2006 [12] partnered with the United Nations Office on Drugs and Crime to redouble her efforts.[13] She is also an advocate for Transatlantic Partners Against Aids, which attempts to raise awareness about AIDS in Russia and Ukraine, and is founding co-chairman of FilmAid International.[14]
On 2 December 2005, Ormond was appointed as a United Nations Goodwill Ambassador. Her focus has been on anti human-trafficking initiatives, raising awareness about this modern form of slavery and promoting efforts to combat it.[15] In her capacity as ambassador, Ormond has appeared as counsel to the United States House of Representatives, Committee on International Relations,[16] Subcommittee on Africa,[16] Global Human Rights and International Operations, and has travelled the world as an ambassador.[17]
Ormond established the Alliance to Stop Slavery and End Trafficking (ASSET).[18] ASSET was instrumental in passing the California Transparency in Supply Chains Act.[19]
Filmography
Film
| Year | Title | Role | Notes |
| --- | --- | --- | --- |
| 1993 | The Baby of Mâcon | The Daughter | |
| 1994 | Nostradamus | Marie | |
| 1994 | Captives | Rachel Clifford | |
| 1994 | Legends of the Fall | Susannah Fincannon-Ludlow | |
| 1995 | First Knight | Guinevere | |
| 1995 | Sabrina | Sabrina Fairchild | |
| 1997 | Smilla's Sense of Snow | Smilla Jasperson | |
| 1998 | The Barber of Siberia | Jane Callahan | |
| 2001 | The Prime Gig | Caitlin Carlson | |
| 2003 | Resistance | Claire Daussois | |
| 2006 | Inland Empire | Doris Side | |
| 2007 | I Know Who Killed Me | Susan Fleming | |
| 2008 | Surveillance | Elizabeth Anderson | |
| 2008 | Che | Lisa Howard | |
| 2008 | La Conjura de El Escorial | Ana de Mendoza, Princess of Eboli | |
| 2008 | The Curious Case of Benjamin Button | Caroline Fuller | |
| 2008 | Kit Kittredge: An American Girl | Margaret Kittredge | |
| 2011 | The Music Never Stopped | Dianne Daley | |
| 2011 | The Green | Karen | |
| 2011 | Albatross | Joa Fischer | |
| 2011 | My Week with Marilyn | Vivien Leigh | |
| 2012 | Chained | Sarah Fittler | |
| 2013 | The East | Paige Williams | |
| 2017 | Rememory | Carolyn Dunn | |
| 2018 | Ladies in Black | Magda | |
Television
| Year | Title | Role | Notes |
| --- | --- | --- | --- |
| 1989 | Traffik | Caroline Lithgow | Miniseries |
| 1989 | Capital City | Alison | Episode: "Rainforest" |
| 1990 | The Ruth Rendell Mysteries | Nora Fanshawe | Episode: "The Best Man to Die: Parts 1, 2, & 3" |
| 1991 | Young Catherine | Catherine | Movie |
| 1992 | Stalin | Nadezhda Alliluyeva | Movie |
| 1999 | Animal Farm | Jessie (voice) | Movie |
| 2001 | Varian's War: The Forgotten Hero | Miriam Davenport | Movie |
| 2004 | Iron Jawed Angels | Inez Milholland | Movie |
| 2005 | Beach Girls | Stevie Moore | Miniseries |
| 2007 | Mr. and Mrs. Smith | Mother | Short |
| 2008-09 | CSI: NY | Gillian Whitford | 3 episodes |
| 2010 | The Wronged Man | Janet Gregory | Movie |
| 2010 | Temple Grandin | Eustacia Grandin | Movie |
| 2010 | Nurse Jackie | Sarah Khouri | 3 episodes |
| 2011 | Law & Order: Criminal Intent | Paula Gyson | 7 episodes |
| 2012-15 | Mad Men | Marie Calvet | 5 episodes |
| 2013 | Exploding Sun | Joan Elias | Movie |
| 2013-14 | Witches of East End | Joanna Beauchamp | Main role |
| 2016-17 | Incorporated | Elizabeth Krauss | Main role |
| 2017 | Tour de Pharmacy | Adrianna Baton | Movie |
| 2017 | Howards End | Ruth Wilcox | Miniseries |
| 2018 | Forever | Marisol | 2 episodes |
| 2019 | Gold Digger | Julie Day | Upcoming miniseries |
Awards and nominations
| Year | Association | Category | Nominated work | Result |
| --- | --- | --- | --- | --- |
| 1992 | Gemini Awards | Best Performance by an Actress in a Leading Role in a Dramatic Program or Miniseries[citation needed] | Young Catherine | Nominated |
| 1995 | ShoWest Convention | Female Star of Tomorrow[citation needed] | | Won |
| 2004 | Gold Derby Awards | TV Movie/Mini Supporting Actress[citation needed] | Iron Jawed Angels | Nominated |
| 2006 | Camerimage | Krzysztof Kieslowski Award[citation needed] | | Won |
| 2009 | Broadcast Film Critics Association | Best Acting Ensemble | The Curious Case of Benjamin Button | Nominated |
| 2009 | Screen Actors Guild | Outstanding Performance by a Cast in a Motion Picture | The Curious Case of Benjamin Button | Nominated |
| 2009 | Gold Derby Awards | Ensemble Cast[citation needed] | The Curious Case of Benjamin Button | Nominated |
| 2010 | Primetime Emmy Awards | Outstanding Supporting Actress in a Miniseries or a Movie | Temple Grandin | Won |
| 2011 | Screen Actors Guild | Outstanding Performance by a Female Actor in a Miniseries or Television Movie | Temple Grandin | Nominated |
| 2011 | Western Heritage Awards | Television Feature Film[citation needed] | Temple Grandin | Won |
| 2011 | Capri, Hollywood | Capri Ensemble Cast Award[citation needed] | My Week with Marilyn | Won |
| 2012 | Primetime Emmy Awards | Outstanding Guest Actress in a Drama Series | Mad Men | Nominated |
[ Source: Wikipedia ]