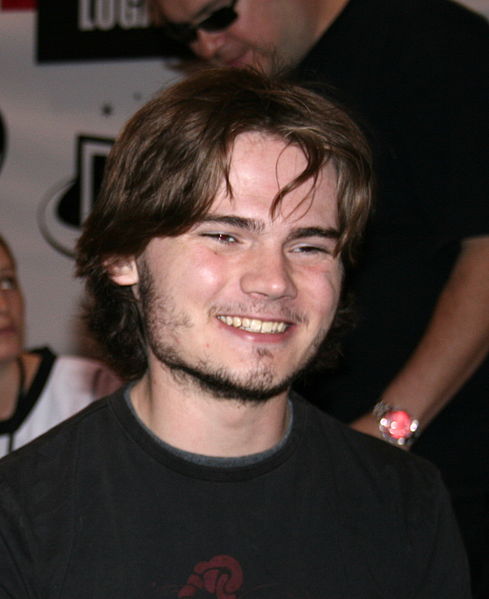 Jake Lloyd
Born:
March 5, 1989
Age:
34
Birthplace:
Fort Collins, Colorado, U.S.
Popularity:

Please login to contact Jake Lloyd...
Biography
Jake Matthew Lloyd (born March 5, 1989)[1] is an American former actor who played young Anakin Skywalker in the 1999 film Star Wars: Episode I - The Phantom Menace, the first in the Star Wars prequel trilogy. He reprised this role in five subsequent Star Wars video games.
Jake Matthew Lloyd was born in Fort Collins, Colorado, the son of EMT William "Bill" Lloyd and entertainment agent Lisa Riley.[2][3][4] He attended Carmel High School in Carmel, Indiana and graduated from there in 2007.[5]
Read more...
Career
Lloyd began his acting career in 1996, playing Jimmy Sweet in 4 episodes of ER. He was then cast as Jake Warren in Unhook the Stars. He got his big break playing Jamie Langston in Jingle All the Way. He also played Mark Armstrong in Apollo 11. Lloyd gained worldwide fame when he was chosen by George Lucas to play the young Anakin Skywalker in the 1999 film Star Wars: Episode I - The Phantom Menace, the first film in the Star Wars prequel trilogy. Despite the film's box office success, reception of Lloyd's performance was mixed, and he was nominated for a Golden Raspberry Award for Worst Supporting Actor, though he lost to co-star Ahmed Best.
Post-Star Wars work
After retiring from acting in 2001, Lloyd continued to make appearances at sci-fi and comic-book festivals.[6] In 2012, he announced that he was directing a documentary highlighting the Tibetan refugees in India, who are attempting to escape persecution by the Chinese government.[7]
Lloyd was commissioned in 2012 to create a promo for singer Mallory Low's song, and Star Wars: Episode II - Attack of the Clones actor Daniel Logan, who played young Boba Fett in that film, was cast as the star in his video.[8]
Lloyd left Hollywood for Chicago, and dropped out after a semester at Columbia College Chicago, where he studied film and psychology.[6]
Personal life
In 2012, Lloyd explained that his decision to retire from acting in 2001 was due to bullying at school. As a result, he decided to no longer keep all owned Star Wars memorabilia.[6]
On June 17, 2015, Lloyd was arrested in South Carolina for reckless driving, driving without a license, and resisting arrest.[1][9][10][11] He was moved from jail to a psychiatric facility after he was diagnosed with schizophrenia.[12]
Filmography
Film
Year
Title
Role
Notes
1996
Unhook the Stars
J.J.
Jingle All the Way
Jamie Langston
Apollo 11
Mark Armstrong
Television film
1999
Star Wars: Episode I - The Phantom Menace
Anakin Skywalker
Young Artist Award for Best Supporting Actor Ten Years or Younger
Nominated-Golden Raspberry Award for Worst Supporting Actor
2005
Madison
Mike McCormick
Filmed in 2000
Television
Year
Title
Role
Notes
1996
ER
Jimmy Sweet
4 episodes
1996-99
The Pretender
Ronnie Collins
Young Angelo / Timmy
4 episodes
Video games
Year
Title
Role
Notes
1999
Star Wars: Episode I - The Phantom Menace
Anakin Skywalker
Voice
Star Wars Episode I: Racer
2000
Star Wars Episode I: Jedi Power Battles
2001
Star Wars: Galactic Battlegrounds
Star Wars: Super Bombad Racing
2002
Star Wars Racer Revenge
[ Source: Wikipedia ]