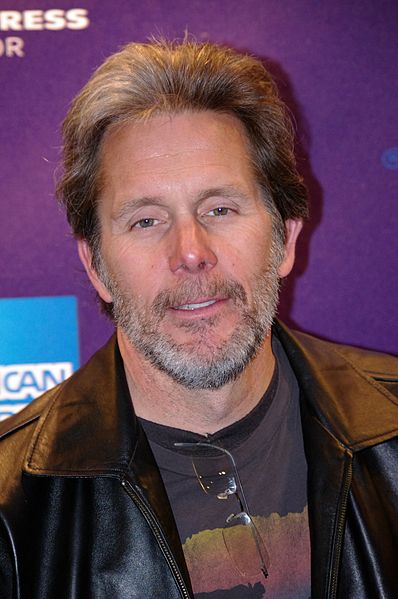 Gary Cole
Birth name:
Gary Michael Cole
Born:
September 20, 1956
Age:
67
Birthplace:
Park Ridge, Illinois, U.S.
Popularity:

Please login to contact Gary Cole...
Biography
Gary Michael Cole (born September 20, 1956) is an American actor and voice actor. Cole began his professional acting career on stage at Chicago's Steppenwolf Theatre Company in 1985. On television, he has had starring roles in the series Midnight Caller, American Gothic, Crusade, The Good Wife, Veep and, most recently, Chicago Fire. In film, Cole has appeared in The Brady Bunch Movie, One Hour Photo, Office Space, Dodgeball, and Talladega Nights. Cole is also known for voicing the title character of Harvey Birdman, Attorney at Law, and was the voice of Dr. James Timothy Possible on Kim Possible.
Gary
Michael Cole
was born on September 20, 1956 in Park Ridge, Illinois, and raised in Rolling Meadows, Illinois. His father, Robert, was a school administrative assistant, and his mother, Peggy J., was a director of finance.[1][2][3] Cole has an older sister, Nancy.[4] While attending Rolling Meadows High School, Cole made his acting debut as Snoopy in a high school production of
You're a Good Man, Charlie Brown
. Cole attended Illinois State University, where he studied theater as a classmate with other future actors
Laurie Metcalf
and
John Malkovich
.
Read more...
Career
Cole in January 2009
Cole began his professional career in 1983 as a stage actor in Chicago, where he joined the ensemble of the Steppenwolf Theatre Company in 1985. In an early role Cole played an accused Army triple-murderer Capt Jeffrey MacDonald in the mini-series Fatal Vision. Cole has also appeared in several off-Broadway productions in New York City. He has done voice work on several animated series (Family Guy; Kim Possible; Harvey Birdman, Attorney at Law; Archer) and had a recurring role on the drama The West Wing as Vice President Bob Russell. He also starred as Captain Matthew Gideon on the short-lived Babylon 5 spin-off Crusade, and had notable guest appearances on Law & Order: Special Victims Unit and Arrested Development. He also played Joe Maxwell on DCOM Cadet Kelly and appeared as real-life astronaut Edgar Mitchell in HBO's recreation of Project Apollo, From the Earth to the Moon. One of his most notable roles in 1991 was as General Custer in the much acclaimed television film Son of the Morning Star.
Between 1988 and 1991, Cole became popular on TV for playing the part of Jack "Nighthawk" Killian in the series Midnight Caller. In 1999, Cole starred in the film Office Space, in which he portrayed the sadistic office supervisor Bill Lumbergh. When asked about the oft-quoted character, Cole said:
| | | |
| --- | --- | --- |
| " | Everyone in Office Space thought that this movie had died. So that's how I knew the movie was actually some kind of success because people were coming up doing some lines from the movie ... It never gets old because it reminds you that something you did had some impact. You could work your whole career and have nothing like that last that long.[5] | " |
He played The Brady Bunch patriarch Mike Brady in the 1995 film The Brady Bunch Movie, the 1996 sequel A Very Brady Sequel, and the 2002 television film The Brady Bunch in the White House.
Cole starred as Lt. Conrad Rose on the TNT series Wanted, he is also the voice of the title character on the Adult Swim series Harvey Birdman, Attorney at Law, and starred as Sheriff Lucas Buck on the one season 1995 show, American Gothic. Cole also appeared in the films Talladega Nights, Forever Strong, and American Pastime.
Cole played Katherine Mayfair's ex-husband Wayne on Desperate Housewives[6] and has more recently played the dangerous drug lord Ted Jones in Pineapple Express with Seth Rogen and James Franco. He also appeared in an episode from the third season of the USA Network series Psych as S.W.A.T. commander Cameron Luntz. Cole also played Bill Owens, Sy Parrish's (Robin Williams) boss, in the film One Hour Photo.
In 2008, Cole appeared on Chuck as Sarah's con-artist father (in "Chuck Versus the DeLorean"), a role which he reprised in 2011 (in "Chuck Versus the Wedding Planner"). He also appeared in the fifth season of HBO's Entourage playing Ari Gold's old pal Andrew Klein for a 3-episode story arc prior to joining the regular cast in the sixth season.
Cole had a guest-appearance on the fourth season of the HBO series True Blood, playing Sookie Stackhouse's grandfather.
In 2011, Cole joined Fox's comedy pilot Tagged, but the series was not picked up.[7]
In 2013, Cole began a recurring role on Suits as Cameron Dennis, the former mentor of Harvey Specter, one of the show's main characters. Also in 2013, Cole began a major recurring role as Kent Davison on the HBO comedy series Veep, and has appeared throughout the second, third, fourth, and fifth seasons of the show. In 2014, he was nominated for the Primetime Emmy Award for Outstanding Guest Actor in a Comedy Series for his work in the third season.
Cole currently provides the voice of Sergeant Boscoe on Bob's Burgers and Principal Shepherd on Family Guy.
Personal life
Cole married actress Teddi Siddall on March 8, 1992.[3] Their daughter Mary is pursuing an acting career. On June 19, 2017, the couple announced they were divorcing.[8]
Filmography
Film
| Year | Title | Role | Notes |
| --- | --- | --- | --- |
| 1985 | To Live and Die in L.A. | Man chased by Richard Chance | Uncredited |
| 1986 | Lucas | Assistant Coach | |
| 1993 | In the Line of Fire | Agent-In-Charge Bill Watts | |
| 1995 | The Brady Bunch Movie | Mike Brady | |
| 1996 | A Very Brady Sequel | Mike Brady | |
| 1996 | For My Daughter's Honor | Pete Nash | |
| 1997 | Santa Fe | Paul Thomas | |
| 1997 | Gang Related | Richard Simms | |
| 1997 | Cyclops, Baby | Manks | |
| 1998 | A Simple Plan | Neil Baxter | |
| 1998 | Kiss the Sky | Marty | |
| 1998 | I'll Be Home for Christmas | Jake's Dad | |
| 1999 | Office Space | Bill Lumbergh | |
| 2000 | The Gift | David Duncan | |
| 2001 | The Rising Place | Avery Hodge | |
| 2002 | The Brady Bunch in the White House | Mike Brady | |
| 2002 | One Hour Photo | Bill Owens | |
| 2002 | I Spy | Carlos | |
| 2004 | Win a Date with Tad Hamilton! | Henry Futch | |
| 2004 | Dodgeball: A True Underdog Story | Cotton McKnight | |
| 2005 | The Ring Two | Martin Savide | |
| 2005 | Mozart and the Whale | Wallace | |
| 2005 | Cry Wolf | Mr. Matthews | |
| 2006 | Talladega Nights: The Ballad of Ricky Bobby | Reese Bobby | |
| 2007 | My Wife Is Retarded | Doctor Heichman | Short film |
| 2007 | American Pastime | Billy Burrell | |
| 2007 | Breach | Rich Garces | |
| 2007 | Goodnight Vagina | Dr. Milstein | Short film |
| 2008 | Say Hello to Stan Talmadge | Stan Talmadge | |
| 2008 | Conspiracy | Rhodes | |
| 2008 | Pineapple Express | Ted Jones | |
| 2008 | Forever Strong | Coach Larry Gelwix | |
| 2009 | Extract | Bar patron | Uncredited |
| 2009 | The Joneses | Larry | |
| 2010 | DC Showcase: The Spectre | Jim Corrigan / The Spectre (voice) | Short film |
| 2010 | Batman: Under the Red Hood | Bobo / James Gordon (voices) | Direct-to-DVD |
| 2010 | Immortality Bites | Dr. Levine | |
| 2011 | Hop | Henry O'Hare | |
| 2011 | The Chicago 8 | Bill Kunstler | |
| 2011 | The Last Rites of Joe May | Lenny | |
| 2013 | Vamp U | Arthur Levine | |
| 2014 | Date and Switch | Dwayne | |
| 2014 | Tammy | Earl | |
| 2014 | Cotton | Clay Peaks | Hollywood Reel Independent Film Festival Award for Best Actor [9] |
| 2014 | The Town That Dreaded Sundown | Chief Deputy Tillman | |
| 2015 | Divine Access | Reverend Guy Roy Davis | |
| 2015 | Christmas Eve | Dr. Roberts | |
| 2015 | The Bronze | Stan Greggory | |
| 2016 | Hot Air | Aviator | |
| 2017 | Small Crimes | Lieutenant Pleasant | |
| 2017 | Scooby-Doo! Shaggy's Showdown | Rafe (voice) | Direct-to-DVD |
| 2018 | Blockers | Ron | |
| 2018 | Unbroken: Path to Redemption | Dr. George Bailey | |
| 2018 | Seven in Heaven | Mr. Wallace | |
| 2019 | The Art of Racing in the Rain | | Filming |
Television
Year
Title
Role
Notes
1983
Heart of Steel
Lee
Television film
1984
Fatal Vision
Captain Jeffrey MacDonald, MD
Television film
1984
American Playhouse
Man with Xmas Tree
Episode: "A Matter of Principle"
1985
First Steps
Manny
Television film
1985
The Twilight Zone
Daniel Gaddis
Episode: "Her Pilgrim Soul"
1986
Vital Signs
Dr. Hayward
Television film
1986
Miami Vice
Jackson Crane
Episode: "Trust Fund Pirates"
1986
Jack and Mike
Chris Sykes
Episode: "Pilot"
1987
Moonlighting
Alan McClafferty
2 episodes
1987
Echoes in the Darkness
Jack Holtz
Television film
1988-1991
Midnight Caller
Jack 'Nighthawk' Killian
61 episodes
1989
Those She Left Behind
Scott Grimes
Television film
1990
The Old Man and the Sea
Tom Pruitt
Television film
1991
Son of the Morning Star
George Armstrong Custer
Television film
1993
The Switch
Larry McAfee
Television film
1993
When Love Kills: The Seduction of John Hearn
John Hearn
Television film
1994
A Time to Heal
Jay Barton
Television film
1994
Rod Serling's Lost Classics
James
Television film
1994
Fall from Grace
Maj. Tom O'Neill
Television film
1995-1996
American Gothic
Sheriff Lucas Buck
22 episodes
1996
For My Daughter's Honor
Pete Nash
Television film
1997
Lies He Told
Dave
Television film
1998
Dead Man's Gun
Travis Everett Thornberry
Episode: "The Photographer"
1998
The Outer Limits
Detective Ray Venable
Episode: "Criminal Nature"
1998
From the Earth to the Moon
Edgar Mitchell
Episode: "For Miles and Miles"
1999
Crusade
Capt. Matthew Gideon
13 episodes
1999
Chicken Soup for the Soul
Dad
Episode: "Where's My Kiss, Then?"
1999, 2001, 2004
The Practice
Defense Attorney Solomon Tager / Atty. Brian Seabury
3 episodes
2000
What About Joan
Justin
Episode: "You Can't Go Home Again"
2000
Family Law
Alan
Episode: "Human Error"
2000
Batman Beyond
Zeta (voice)
Episode: "Zeta"
2000
Touched by an Angel
Charlie Radcliff
Episode: "Pandora's Box"
2000
Frasier
Luke Parker
Episode: "The New Friend"
2000-2007
Harvey Birdman, Attorney at Law
Harvey Birdman (voice)
39 episodes
2000-present
Family Guy
Principal Shepherd / Various voices
50 episodes
2001
Neurotic Tendencies
Pilot
2001
Justice League
J. Allen Carter (voice)
3 episodes
2002
American Adventure
Chuck
Television film
2002
Cadet Kelly
Commandant Joe "Sir" Maxwell
Television film
2002-2003
Family Affair
William 'Bill' Davis
15 episodes
2002-2007
Kim Possible
Dr. James Timothy Possible (voice)
38 episodes
2003
Criminology 101
Roy Franks
Pilot
2003
Hack
Johnny Scanlon
Episode: "Brothers in Arms"
2003
Monk
Dexter Larson
Episode: "Mr. Monk Meets the Playboy"
2003
Karen Sisco
Konner
2 episodes
2003
Kim Possible: A Sitch in Time
Dr. James Timothy Possible (voice)
Television film
2003-2006
The West Wing
Vice President Bob Russell
21 episodes
2004
Pop Rocks
Jerry "Dagger" Harden
Television film
2005
Kim Possible Movie: So the Drama
Dr. James Timothy Possible (voice)
Television film
2004
Law & Order: Special Victims Unit
Xander Henry
Episode: "Brotherhood"
2005
Wanted
Lieutenant Conrad Rose
13 episodes
2005
King of the Hill
Vance Gilbert (voice)
Episode: "Harlottown"
2006
That Guy
Gary
Pilot
2006
Company Town
Martin Amberson
Pilot
2006
Arrested Development
CIA Agent
Episode: "Exit Strategy"
2007
The Dukes of Hazzard: The Beginning
Balladeer (voice)
Television film
2007
Shark
Christian Chambers
Episode: "Blind Trust"
2007
Supernatural
Brad Redding
Episode: "Hollywood Babylon"
2008
Good Behavior
Dean West
Unaired series
2008
12 Miles of Bad Road
Jerry Shakespeare
6 episodes
2008
Desperate Housewives
Wayne Davis
6 episodes
2008
Psych
Commander Cameron Luntz
Episode: "Gus Walks Into a Bank"
2008, 2011
Chuck
Jack Burton
2 episodes
2008-2010
Entourage
Andrew Klein
12 episodes
2009
The Cleaner
Davis Durham
2 episodes
2009
Numb3rs
Shepard Crater
Episode: "Hangman"
2010-2016
The Good Wife
Kurt McVeigh
14 episodes
2010
Uncle Nigel
Nigel
Pilot
2010
Funny or Die Presents
Lead FBI Agent
Episode: "201"
2010-2012
The Penguins of Madagascar
Commissioner Pervis McSlade (voice)
4 episodes
2010-2013
Scooby-Doo! Mystery Incorporated
Mayor Fred Jones Sr. (voice)
21 episodes
2010
The Good Guys
Frank Savage
2 episodes
2010
The Closer
Major Edward Dorcet
Episode: "War Zone"
2011
True Blood
Earl Stackhouse
Episode: "She's Not There"
2011
Curb Your Enthusiasm
Joe O'Donnell
Episode: "The Divorce"
2011
Ricochet
Judge Cato Laird
Television film
2011
Tagged
James Percy
Pilot
2011-2013,
2016
Suits
Cameron Dennis
9 episodes
2011
Pound Puppies
Slick (voice)
Episode: "I Never Barked for My Father"
2012
An Officer and a Murderer
Col. Russell Williams
Television film
2012
Hart of Dixie
Dr. Ethan Hart
2 episodes
2012
Scruples
Royce Franklin
Pilot
2012
30 Rock
Roger
Episode: "Unwindulax"
2012
Royal Pains
Simon Braddock
Episode: "Who's Your Daddy"
2012
Wedding Band
Jack
Episode: "We Are Family"
2012-present
Bob's Burgers
Sergeant Bosco (voice)
8 episodes[10][11][12]
2012
The List
Chief Inspector Bob McKinnon
Pilot
2013-present
Veep
Kent Davison
48 episodes
Screen Actors Guild Award for Outstanding Performance by an Ensemble in a Comedy Series
Nominated — Primetime Emmy Award for Outstanding Guest Actor in a Comedy Series
Nominated — Screen Actors Guild Award for Outstanding Performance by an Ensemble in a Comedy Series
2014-2015
Archer
Special Agent Hawley (voice)
6 episodes
2014
Phineas and Ferb
Principal Lang (voice)
Episode: "Doof 101/Father's Day"
2014, 2017
The Tom and Jerry Show
Narrator (voice)
6 episodes
2014
The Legend of Korra
Dai Li Sergeant (voice)
2 episodes
2014-2017
Penn Zero: Part-Time Hero
Brock Zero (voice)
14 episodes
2015
Mr. Robinson
Neville Rex
Episode: "Flesh for Fantasy"
2015
Rick and Morty
Jerry's Doctor (voice)
Episode: "Interdimensional Cable 2: Tempting Fate"
2015-2017
F Is for Family
Roger Dunbarton (voice)
6 episodes
2016
Angie Tribeca
Professor Everett
Episode: "Pilot"
2016-2017
Mercy Street
James Green, Sr.
12 episodes
2016
Unforgettable
Detective Clay Tendler
Episode: "Bad Company"
2016
Angel from Hell
Stephen Williams
Episode: "Believe Me, Part 2"
2016
We Bare Bears
CEO (voice)
Episode: "Fashion Bears"
2016
Justice League Action
Black Adam (voice)
2 episodes
2017-2018
The Good Fight
Kurt McVeigh
7 episodes
2017-2018
Stretch Armstrong and the Flex Fighters
Mr. Armstrong (voice)
8 episodes
2018
Trolls: The Beat Goes On!
Sky Toronto (voice)
Episode: "The Giver/Bellow Bug Day"
2018
Chicago Fire
Chief Grissom
9 episodes
Video games
| Year | Title | Voice role |
| --- | --- | --- |
| 2008 | Harvey Birdman: Attorney Law | Harvey Birdman |
| 2016 | Hitman | Himself |
[ Source: Wikipedia ]