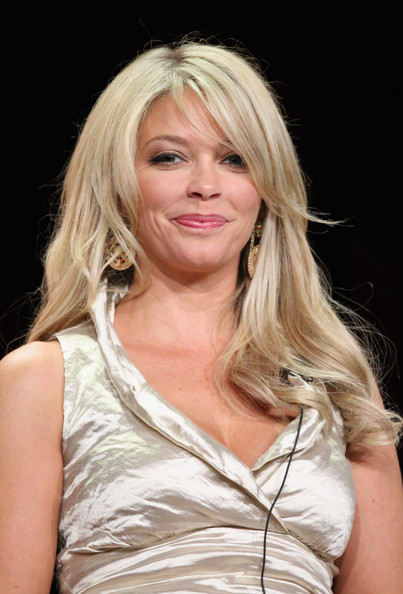 Amanda Detmer
Birth name:
Amanda Jeannette Detmer
Born:
September 27, 1971
Age:
52
Birthplace:
Chico, California, U.S.
Popularity:

Please login to contact Amanda Detmer...
Biography
Amanda Jeannette Detmer (born September 27, 1971) is an American actress. She has made her big screen debut playing Miss Minneapolis in 1999 comedy film Drop Dead Gorgeous, and later had a supporting role in Final Destination.
In early 2000s, Detmer had starring roles in comedy films Boys and Girls (2000), Saving Silverman (2001), The Majestic (2001), and Kiss the Bride (2002). Later, she has had starring roles in short-lived television series include A.U.S.A. (2003), and What About Brian (2006-07).
Detmer was born in Vista[1] and raised in Chico. Her mother, Susan (née Thurmon), is a teacher, and her father, Melvin Lester Detmer, is a singing cowboy.[2] She attended California State University, Chico for her undergraduate education; deciding to complete her Master of Fine Arts (MFA) from New York University's Tisch School of the Arts before seriously embarking on a career in show business.[3]
Read more...
Career
Detmer made her onscreen debut in 1995 with the television movie Stolen Innocence, and her big screen debut playing Miss Minneapolis in the beauty pageant-set comedy Drop Dead Gorgeous (1999). In 2000, she has appeared as Terry Chaney in the supernatural horror film Final Destination, and in the romantic comedy film Boys and Girls alongside Freddie Prinze Jr., Jason Biggs, and Claire Forlani.[4] The following year, Detmer had major roles in comedy film Saving Silverman with Jason Biggs, and the romantic comedy-drama The Majestic directed and produced by Frank Darabont starring opposite Jim Carrey. In 2002, she had her first star-billed role in the Metro-Goldwyn-Mayer romantic comedy film Kiss the Bride.[5] She also had supporting roles in films include Big Fat Liar (2002) and You, Me and Dupree (2006).
On television, Detmer was regular cast member on the two short-lived NBC sitcoms, M.Y.O.B. (2000) starring Lauren Graham, and A.U.S.A. (2003) opposite Scott Foley. From 2006 to 2007, she starred in the ABC comedy-drama What About Brian alongside Barry Watson, Sarah Lancaster and Rosanna Arquette.[3] In 2009, she had a recurring role in the ABC medical drama Private Practice. From 2011 to 2012, she co-starred in the another ABC series, short-lived sitcom Man Up!.[6][7] From 2011 to 2013, Detmer also had a recurring role in the USA Network drama series Necessary Roughness. She also guest starred on Law & Order: Criminal Intent, The Vampire Diaries, The Mentalist, and Two and a Half Men. In 2017, Detmer was cast in the untitled drama starring Reba McEntire for ABC, created by Marc Cherry.[8]
Filmography
Film
| Year | Title | Role | Notes |
| --- | --- | --- | --- |
| 1999 | Drop Dead Gorgeous | Miss Minneapolis | |
| 1999 | A Little Inside | Sarah Parker | |
| 2000 | Final Destination | Terry Chaney | |
| 2000 | Boys and Girls | Amy | |
| 2001 | Saving Silverman | Sandy Perkus | |
| 2001 | The Majestic | Sandra Sinclair | |
| 2002 | Big Fat Liar | Monty Kirkham | |
| 2002 | Last Seen | Jennifer Langson | |
| 2002 | Kiss the Bride | Danisa 'Danni' Sposato | |
| 2003 | Final Destination 2 | Terry Chaney | Photograph, uncredited |
| 2003 | Patching Cabbage | Rhonda | Short film |
| 2004 | Portrait | Esther | Short film |
| 2004 | Weekends | Carolyn McIntyre | TV Movie |
| 2005 | Lucky 13 | Amy | |
| 2005 | Alone in a Crowd | | Short film |
| 2005 | Extreme Dating | Lindsay Culver | |
| 2006 | Final Move | Amy Marlowe | |
| 2006 | Jam | Amy | |
| 2006 | You, Me and Dupree | Annie | |
| 2008 | American Crude | Olivia | |
| 2008 | AmericanEast | Kate | |
| 2011 | Final Destination 5 | Terry Chaney | Cameo, uncredited |
| 2011 | Shape | Joi | Video short |
| 2012 | For Spacious Sky | Meg | Short film |
| 2015 | Lethal Seduction | Tanya Richards | |
| 2015 | The Week | Jessie Briggs | |
| 2017 | Pure Country: Pure Heart | Elizabeth Spencer | |
Television
Year
Title
Role
Notes
1995
Stolen Innocence
Dannie Baldwin
TV movie
1999
To Serve and Protect
Tyler Harris-Carr
TV miniseries
1999
Ryan Caulfield: Year One
Casey
Episode: "Pilot"
Episode: "Po-Piggity and Other Racial Slurs"
2000
M.Y.O.B.
Lisa Overbeck
4 episodes
2003
All Grown Up
TV movie
2003
A.U.S.A.
Susan Rakoff
8 episodes
2003
Sue Thomas: F.B.Eye
Wedding Guest
Episode: "The Fugitive"
2003
Miss Match
Gabrielle Davis
Episode: "I Got You Babe"
2003
Picking Up & Dropping Off
Jane
TV movie
2004
Weekends
Carolyn McIntyre
TV movie
2004
CSI: Miami
Ms. Mancini
Episode: "Murder in a Flash"
2006
Proof of Lies
Christine Hartley
TV movie
2006-07
What About Brian
Deena Greco
24 episodes
2007
1321 Clover
Sharon Tuttle
TV movie
2007
Making It Legal
TV movie
2007
Law & Order: Criminal Intent
Tammy Mills
Episode: "Lonelyville"
2008
Single with Parents
Sasha
TV movie
2008
Psych
Ciaobella
Episode: "Black and Tan: A Crime of Fashion"
2009
Medium
Sarah
Episode: "All in the Family"
2009
Private Practice
Morgan Gellman
5 episodes
2010
The Vampire Diaries
Trudie Peterson
Episode: "A Few Good Men"
2011
Man Up!
Brenda Hayden / Bridgette Hayden
13 episodes
2011-13
Necessary Roughness
Jeannette Fiero
11 episodes
2012
The Exes
Jill
Episode: "Sister Act"
2012
The Mentalist
Nicola Karlsen
Episode: "The Crimson Ticket"
2013
Two and a Half Men
Meghan
Episode: "My Bodacious Vidalia"
2014
Baby Daddy
Margot
Episode: "Send in the Clowns"
Episode: "Play It Again, Bonnie"
2015
Battle Creek
Lydia Conrad
Episode: "Homecoming"
2016
Second Chance
Helen Pritchard
8 episodes
2016
The Night Shift
Katherine Santiago
Episode: "Unexpected"
2017
Red Blooded
Randa Post
[ Source: Wikipedia ]