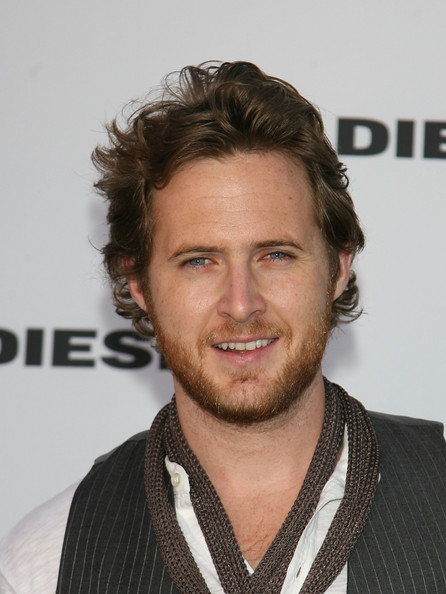 A.J. Buckley
Born:
February 9, 1977
Age:
46
Birthplace:
Dublin, Ireland
Popularity:

Please login to contact A.J. Buckley...
Biography
Alan John "A. J." Buckley (born February 9, 1977) is an Irish-born Canadian actor.[3]
Buckley was born in Dublin, Ireland. He immigrated at the age of six with his family to White Rock, British Columbia.[4]
In his teens, Buckley began his acting career in the television series The Odyssey followed by guest starring roles in The X-Files and Millennium.[5][6]
Buckley attended St. Thomas More Collegiate in Burnaby, near Vancouver.
Read more...
Career
Buckley appeared in the 1998 thriller science fiction film, Disturbing Behavior, alongside actress Katie Holmes. In 2001 he starred in an indie film Extreme Days a comedy-drama-romance flick. In 2005, Buckley was offered the part of Adam Ross on the hit crime drama CSI: NY. The part was supposed to be a recurring role, but by the end of the show's third season in 2007 he was offered a five-year contract. Before receiving the role of Adam Ross, Buckley had appeared as a different character on the original CSI: Crime Scene Investigation in a 2004 episode.[4][7]
In 2006, the film Jimmy and Judy was released, the first fully interactive 3D cyber world. When the CSI: NY episode featuring Buckley aired in 2006, director Randall K. Rubin called Buckley to discuss the success of an episode of CSI: NY, entitled "Down the Rabbit Hole" and the internet activity it had generated for Buckley. Harold Whaley, program director for Urban Network, suggested the idea of an in-world premiere featuring Buckley as a guest host and panelist for a post screening Q&A.[8]
Buckley is the celebrity spokesperson for the Mantra Venture Group, an environmental technology company.[9]
Personal life
Buckley proposed to his girlfriend of two years, Abigail Ochse on December 31, 2012 while on vacation in Hawaii.[1] On September 3, 2013 Buckley announced they were expecting a baby girl.[10] The couple welcomed daughter Willow Phoenix Buckley on January 19, 2014.[11] On October 24, 2014 while in New Zealand, Buckley fractured his arm and leg while running away during a "scare event".[12]
Filmography
Film
Year
Title
Role
Notes
1998
Disturbing Behavior
Charles "Chug" Roman
2000
The In Crowd
Wayne
2001
The Forsaken
Mike
XCU: Extreme Close Up
Terrance 'T-Bone' Tucker
Extreme Days
Will Davidson
2002
Scream at the Sound of the Beep
Peter
10:30 Check-Out
Alex
Blue Car
Pat
Wishcraft
Howie
Girl Fever
Jesse
Nightstalker
Somo
2004
In Enemy Hands
U.S.S. Swordfish: Medical Officer
Wild Roomies
Reno Rizzolla
2006
Jimmy and Judy
Buddy
You Did What?
Greg Porter
Happy Feet
Additional Voices
Walking Tall: The Payback
Harvey Morris
2007
The Last Sin Eater
Angor Forbes
The Box
Danny Schamus
2010
Skateland
Teddy Tullos
Christmas Mail
Matt Sanders
2011
Doomsday Prophecy
Eric Fox
2015
Home Sweet Hell
Murphy
[13]
2015
The Good Dinosaur
Nash
Voice role
Television
Year
Title
Role
Notes
1994
The Disappearance of Vonnie
Robbie
TV movie
1995
Are You Afraid of the Dark?
Lonnie
1 episode: "The Tale of the Manaha"
1996
The X Files
The 'Dude'
1 episode: "War of the Coprophages"
1997
Millennium
Josh Comstock
1 episode: "Weeds" (uncredited)
North of 60
Ricky
1 episode: "Ghosts"
1998
Night Man
1 episode: "It Came from Out of the Sky"
1999
In a Class of His Own
Jake Matteson
TV movie
2000
NYPD Blue
Roger Lundquist
1 episode: "Goodbye Charlie"
2001
Jack & Jill
Mitch
1 episode: "And Nothing But the Truth"
Motocrossed
Jimmy Bottles
TV movie
Murphy's Dozen
Sean Murphy
TV movie
2002
Haunted
Brian Hewitt
1 episode: "Grievous Angels"
2003
Without a Trace
Richie Dobson
1 episode: "Underground Railroad"
The District
Gaines
1 episode: "The Kindness of Strangers"
Silent Warnings
Layne Vossimer
TV movie
2004
CSI: Crime Scene Investigation
Ted Martin
1 episode: "Crow's Feet"
The Collector
The Devil / Bill Diggs
1 episode: "The Old Man"
2005
Manticore
Pvt. Sulley
TV movie
Fat Actress
McG Stand-In
1 episode: "Charlies Angels or Too Pooped to Pop"
2005-13
CSI: NY
Adam Ross
141 episodes as credited, but didn't actually appear in all of them
2006-14
Supernatural
Ed Zeddmore
5 episodes: "Hell House", "Ghostfacers", "It's a Terrible Life", "Hammer of the Gods", "#THINMAN"
2007
Entourage
Dave
1 episode: "Snow Job"
Bones
Dan
1 episode: "The Glowing Bones in 'The Old Stone House'"
2008-09
Wolverine and the X-Men
Toad / Mortimer Toynbee
4 episodes: "Hindsight: Part 2", "Time Bomb", "Battle Lines", "Backlash" (voice only)
2009
The Super Hero Squad Show
Toad, Klaw, Batroc the Leaper
4 episodes: "Hulk Talk Smack!", "A Brat Walks Among Us", "Deadly Is the Black Widow's Bite", "Stranger from a Savage Land" (voice only)
2012
Teenage Mutant Ninja Turtles
Pete
Recurring
2012
Flashpoint
Harold Beamer
1 episode: "Fit for Duty"
2013
Longmire
Keith Dixon
1 episode: "Natural Order"
2014
Justified
Danny Crowe
9 episodes
2015
The Mentalist
Aaron "Ace" Brunell
1 episode: "Nothing Gold Can Stay"
Murder in the First
Marty 'Junior' Mulligan
Main cast; Season 2
Narcos
Kevin Brady
1 episode: "Descenso"
Hawaii Five-0
Julius Brennan
1 episode, Season 5, Episode 15
2017
Pure
Det. Bronco Novak
Main cast; Season 1
2017
SEAL Team
Sonny
Main cast;
Web
| Year | Title | Role | Notes |
| --- | --- | --- | --- |
| 2010 | Ghostfacers | Ed Zeddmore | 11 episodes |
| 2011 | Talent | Marcus | |
Video games
| Year | Title | Role | Notes |
| --- | --- | --- | --- |
| 2015 | Disney Infinity 3.0 | Nash | [14] |
[ Source: Wikipedia ]