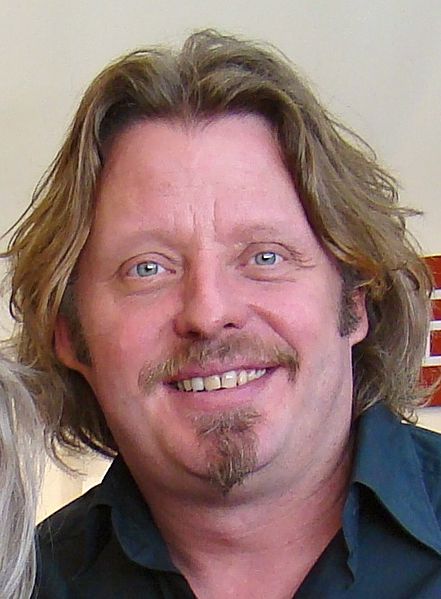 Charley Boorman
Born:
August 23, 1966
Age:
55
Birthplace:
Wimbledon, London, England
Popularity:

Please login to contact Charley Boorman...
Biography
Charley Boorman (born 23 August 1966) is an English TV presenter, travel writer and actor. He is known for his enthusiasm for motorbikes, as demonstrated in several documentaries of his travels, including two with his friend, actor Ewan McGregor.
Born in Wimbledon, London, Boorman spent much of his formative years in County Wicklow, Ireland. Boorman is the son of German costume designer Christel Kruse and film director
John Boorman
.[1]
Boorman attended three schools in Ireland: St Gerard's School (Bray, County Wicklow) and St Oliver Plunkett Primary School (Malahide, County Dublin), both Roman Catholic schools. He also attended the German-language medium school, St Kilians Deutsche Schule (Dublin). In England, he went on to attend Sibford School, a Quaker school near Banbury, Oxfordshire (from 1980-83), where he received extra lessons in a specialist department catering for pupils with dyslexia.[2]
Read more...
Marriage
He and his wife Olivia have two daughters, Doone and Kinvara, and reside in Barnes, south London.[citation needed]
Acting career
At an early age, Boorman started appearing in films directed by his father. His first role was in Deliverance (1972).
According to Adam Savage, Boorman appeared uncredited with Ridley Scott's son, Luke, in the film Alien (1979).[3][4]
Boorman played a young Mordred in Excalibur (1981) (joined by his older sister Katrine Boorman who played Ygraine, Mordred's grandmother), then in 1985 played a leading role in The Emerald Forest. In 1987 he had a non-speaking role as a young German Luftwaffe pilot parachuting into a small village in Hope and Glory (his sister Katrine also appeared in that film).
His further acting appearances include The Serpent's Kiss (1997), on which he met Ewan McGregor, and The Bunker (2001).
Theatre show
In 2007, Boorman appeared on stage in Newcastle upon Tyne at the Tyne Theatre. The 'evening with' style show then went on a tour around the UK and Ireland in 2010. Around this time Boorman revealed he had testicular cancer. Caught early, he had a testicle removed and has since been a supporter of Movember. Boorman was given the all-clear, but continued telling audiences across the country about his ordeal, encouraging more men to be aware and get checked out early if there was any concern. In 2011, the Charley Boorman Live show toured the UK and Ireland again, following a similar format to the first tour but without support acts.
Boorman also began promoting African Adventures, which are commercial 17-day BMW motorcycle trips across Africa. Taking 50 riders from Cape Town to Victoria Falls, Boorman used various technologies to help promote the trip, including a GPS Satellite tracking device allowing people to follow the trip day by day.
Charity work
Boorman has supported the United Nations Children's Fund (UNICEF) since 2004, carrying out a number of visits to UNICEF projects, which have been noted in his television programmes Long Way Round, Long Way Down and By Any Means. In 2009, Boorman was made president of Dyslexia Action; he is dyslexic. Boorman has been on many visits to Dyslexia Action's regional centres and was involved in the charity's appeal "It's ME!". He also supported its school initiative "P4L" (Partnership for Literacy). Boorman recently participated in a live web chat for the charity where he answered questions about his dyslexia and his various adventures.[5]
In 2009, Boorman went to Helmand Province, Afghanistan and visited troops. Kandahar and Bastion were the two key camps he visited, just before Christmas.
In February 2014 and November 2016 Boorman presented Gold Duke of Edinburgh's Awards at St James's Palace, on behalf of HRH The Duke of Edinburgh.
Presenting career
Long Way Round
Main article: Long Way Round
In 2004, Ewan McGregor and Boorman decided to embark on an epic journey taking them from London to New York, which resulted in the hit television show Long Way Round, an international motorbike trip from London to New York City via Europe and Asia.[6] This was recorded, then later made into a television series, book and DVD. The series was shown around the world and the DVD and book became best sellers. Critical responses was mixed, with one noting 'Boorman comes across as a copper-bottomed, ocean-going, 24-carat prick.'[7]
Race to Dakar
Main article: Race to Dakar
Along with producer Russ Malkin (from Long Way Round) and a motorbike team, Boorman competed in the 2006 Dakar Rally in January 2006. The event was filmed and the series Race to Dakar began on Sky2 in the United Kingdom in October 2006. During the rally Boorman injured himself and was forced to retire from the race after five days.[8]
Long Way Down
Main article: Long Way Down
In 2007, he started another journey with McGregor: Long Way Down,[9] a trip from John o' Groats in Scotland, to Cape Town, South Africa. This was televised on BBC2 starting in October 2007.[10] During this initial programme, it became public knowledge that Boorman's wife was undergoing treatment for pneumonia, but had insisted that he complete the trip.
By Any Means
Main article: By Any Means Boorman in 2008
In 2008, Boorman started By Any Means, which started in his hometown in County Wicklow, Ireland, ending in Sydney.[11] He set out to complete the journey "by any means", using local transport appropriate to the area being travelled, and using air travel only when necessary.[12]
Right to the Edge: Sydney to Tokyo By Any Means
Main article: Right to the Edge: Sydney to Tokyo By Any Means
In 2009, Boorman undertook a journey titled Right to the Edge: Sydney to Tokyo By Any Means, travelling from Sydney to Tokyo via the Pacific Rim. The programme documenting this trip has been shown on BBC2 in the UK.
World's Most Dangerous Roads: Alaska
Boorman appeared with Sue Perkins in Series 1 of the BBC TV series World's Most Dangerous Roads: Alaska, shown in 2011, in which they drove the Dalton Highway.[13]
Charley Boorman's Extreme Frontiers
In 2011, Boorman presented a prime-time adventure series for the UK's Channel 5, Charley Boorman's Extreme Frontiers. This show was another collaboration between Boorman and producer-director Russ Malkin, who made frequent on-screen appearances. Extreme Frontiers claimed to 'take in all four extremities of Canada'. Accompanying the show was book and DVD.
In 2012, Boorman continued the series in a South African setting. From 9 June to 22 July 2012, Boorman and his team journeyed around South Africa on two motorbikes and a 4-wheel vehicle.[14]
Charley Boorman USA Adventure
Boorman and Malkin returned on Channel 5 at the end of 2013 for his next trip, which was in the US. Starting in Hawaii, he moves to Alaska, then to the Eastern seaboard and down to the Southern states, inland to the Gulf of Mexico, up again to the Rockies and finishing on the Pacific Coast at Los Angeles
Filmography
Film
Deliverance (1972)
Alien (1979 - uncredited)
Excalibur (1981)
The Emerald Forest (1985)
Hope and Glory (1987)
Beyond Rangoon (1995)
Two Nudes Bathing (1995)
The Serpent's Kiss (1997)
The Bunker (2001)
I, Cesar (2003)
In My Country (2004)
Television
Long Way Round (2004 - With Ewan McGregor)
Race to Dakar (2006)
Long Way Down (2007 - With Ewan McGregor)
By Any Means (2008)
Right to the Edge: Sydney to Tokyo By Any Means (2009)
Famous and Fearless (2011 television series) - Winner. Chosen charity: UNICEF
World's Most Dangerous Roads (2011 television series - with Sue Perkins)
Charley Boorman's Extreme Frontiers (2011-)
Freedom Riders Asia (2013)
Me and Me Dad: A Portrait of John Boorman contributor (2014)
Celebrity MasterChef (2014) - Contestant
Bibliography
Long Way Round (2004 - With Ewan McGregor)
Race to Dakar (2006)
Long Way Down (2007 - With Ewan McGregor)
By Any Means (2008)
Right to the Edge: Sydney to Tokyo By Any Means (2009)
Extreme frontiers (2011)
Long Way Back, Autobiography (2017)
[ Source: Wikipedia ]