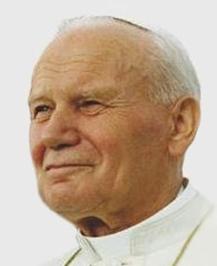 Paul Soter
Born:
August 16, 1969
Age:
54
Birthplace:
Sacramento, California
Popularity:

Please login to contact Paul Soter...
Biography
Paul Soter (born August 16, 1969) is an American actor, writer, and director, and one of the members of the Broken Lizard comedy group. As a child, he lived in Sacramento, Anchorage, Phoenix, and Denver. He graduated from Colgate University and was a member of the Beta Theta Pi fraternity. During his time there, he was a member of the Charred Goosebeak troupe along with the members of Broken Lizard.
Contents
1 Filmography

1.1 Film
1.2 Writer/Director/Producer

2 External links
Filmography
Film
| Year | Title | Role | Notes |
| --- | --- | --- | --- |
| 1996 | Puddle Cruiser | Matt | with Broken Lizard |
| 2001 | Super Troopers | Trooper Carl Foster | with Broken Lizard |
| 2004 | Club Dread | Dave | with Broken Lizard |
| 2005 | The Dukes of Hazzard | Rick Shakely | |
| 2006 | Beerfest | Jan Wolfhouse | with Broken Lizard |
| 2009 | The Slammin' Salmon | Donnie/Dave | with Broken Lizard |
| 2012 | Freeloaders | Porn Producer | |
| 2016 | Badlands of Kain | Terry | |
| 2018 | Super Troopers 2 | Trooper Carl Foster | with Broken Lizard |
Writer/Director/Producer
| Year | Title | Notes |
| --- | --- | --- |
| 1996 | Puddle Cruiser | written by - as Broken Lizard |
| 2001 | Super Troopers | written by - as Broken Lizard |
| 2004 | Club Dread | written by - as Broken Lizard |
| 2006 | Beerfest | written by - as Broken Lizard |
| 2007 | Watching the Detectives | Director, straight to DVD |
| 2009 | The Slammin' Salmon | written by - as Broken Lizard |
| 2012 | The Babymakers | co-executive producer |
| 2013 | Dark Circles | Writer & Director |
| 2015 | Quality Time | TV Show, Writer, Director, and executive producer |
| 2018 | Super Troopers 2 | written by - as Broken Lizard |
[ Source: Wikipedia ]